The housing market was particularly strong in Auckland before the lockdown, with record median prices and strong sales volumes in March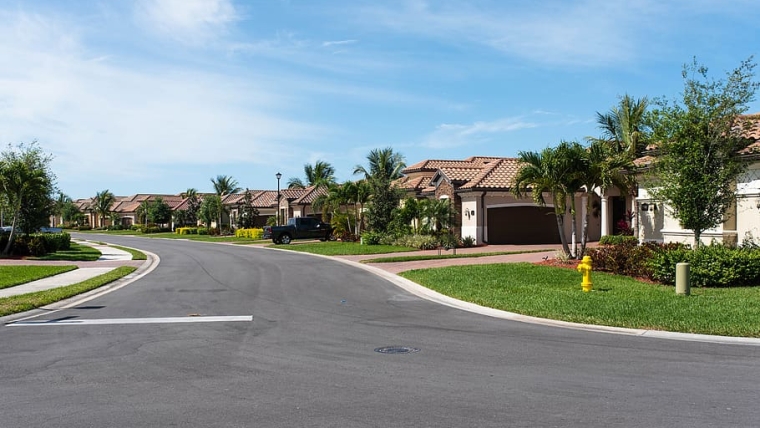 The housing market was heading for a bumper month of sales before the Coronavirus lockdown brought it to a crashing halt.
The latest Real Estate Institute of NZ sales data shows that the national median house price hit a new record of $665,000 in March, up from $640,000 in February and up 13.7% compared to March last year.
Record median prices were set in eight regions: Northland $565,000, up 14.1% compared to March last year, Auckland $950,000 +11.1%, Waikato $600,000 +13.4%, Manawatu/Whanganui $431,250 +28.7%, Taranaki $425,000 +13.3%, Tasman $670,000 +10.7%, Canterbury $490,000 +6.8% and Southland $364,580 +28.2% (see the interactive chart below for the median price trends in all fegions).
The number of sales made in March suggests trading was very strong leading up to the lockdown, with 6866 residential properties sold in March, down just 4.8% compared to March last year, even though events such as open homes, private property viewings and personal meetings came to a halt two-thirds of the way through the month.
In Auckland sales were particularly strong, with 2307 properties sold in March which was up 10.8% compared to March last year.
For the rest of the country excluding Auckland, sales were down 11.1% compared to a year ago (se the interactive chart below for the sales volume trends in all regions).
"Right now, in the Alert Level 4 lockdown period, people are still able to list their property for sale, but inspections can only be carried out online or via means such as virtual reality ," REINZ Chief Executive Bindi Norwell said.
"Going forward, we expect people to take a bit of a wait and see approach when it comes to listing their property for sale.
"But for those who have decided after four weeks of being locked in their bubble that they don't like their house anymore, they will be desperate for the chance to move, so there may be some great opportunities for those wanting to buy and sell in the coming months," she said.
However Norwell also acknowledged that there was a great deal of uncertainty in the market.
"How big the effects of COVID-19 are, is up for debate," she said.
"The impact will depend on a huge number of factors including how long the country is in Alert Level 4 lockdown for, the level of unemployment, consumer and business confidence levels, people's ability to access finance and finance their own mortgages and how long the wider community takes to recover.
"Property is a long term investment and the market will recover, the question is how long it takes to recover," she said.
The comment stream on this story is now closed.