Greens will allow Kāinga Ora to borrow $5 billion more to build 5000 homes a year and clear the social housing list within five years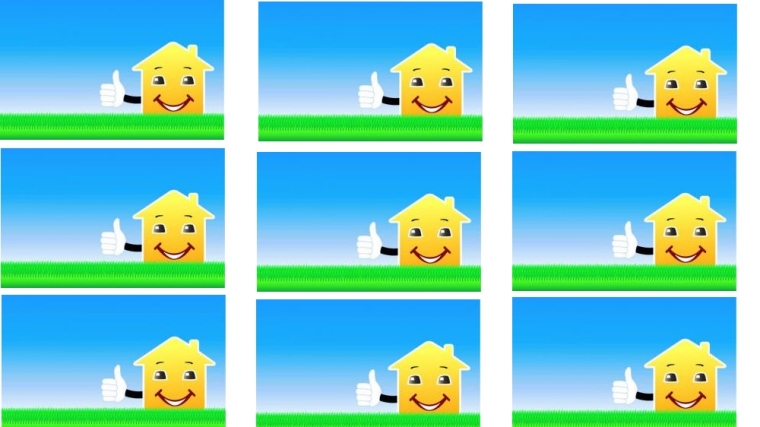 The Green Party has launched a major housing policy, which would see the state housing provider borrowing more, and ramped up house building. 
The party says it would extend Kāinga Ora's borrowing limit from $7.1 billion to $12 billion over the next five years to allow it to scale up the Crown build programme to 5000 new homes a year.
It says the borrowing would be accounted for on Kāinga Ora's balance sheet, not as core Crown debt.
See summary of the policy here.
This funding will be available to support Kāinga Ora to build homes directly, and to contract building to community housing providers. See full policy here.
"Together with policies to support affordable rentals and papakāinga, within the next five years everyone who needs a home will be able to get one," the party says.
The National Party slammed the policy as "wishful thinking" and said it would lead to more regulations and red tape.  
Here is the statement from the Green Party:
The Green Party has revealed its Homes for All Plan, which lays the foundation for an Aotearoa where everyone has a warm, dry and affordable home.

The Homes for All Plan will:

  Deliver enough affordable rental homes to clear the social housing waiting list within five years.
  Stimulate a sustainable non-profit rental sector by offering Crown financial guarantees for community providers to build new rental properties.
  Encourage community housing projects, by removing funding and regulatory barriers. 
  Expand the current Progressive Home Ownership and Warmer Kiwi Homes programmes.
  Make renting fairer by regulating property managers, and introducing a rental Warrant of Fitness.
  Overhaul the building code, so new builds are warm, dry, energy efficient, and accessible.

Green Party Co-leader Marama Davidson said today:

"Housing is a human right. We all deserve to live in a warm, dry home where we can put down roots and participate in our communities.

"Our plan announced today is a bold and cohesive blueprint to ensure we're all in a warm, dry home, no matter where we live or whether we rent or own.  

"Successive Governments have sold off too much social and community housing, while letting the homes we do have fall into disrepair.

"They've also allowed speculators to over-invest in property, pushing up house prices and leaving too many families struggling with the high cost of rent.

"The Green Party knows that a home is more than four walls. Having a safe and secure roof over your head is a cornerstone for a good life.

"Our Homes for All Plan will create a sustainable, non-profit rental sector, by offering Crown financial guarantees for Community Housing Providers, including iwi, to build new properties which can be rented out long-term. 

"These homes would be managed as long-term rentals, giving people who rent real security.

"Our Homes for All Plan is a comprehensive proposal which ensures all of us can live in a healthy and secure home. It builds on the programmes we've launched this term, including the Progressive Home Ownership scheme.

"Retrofitting more existing homes through the expanded Warmer Kiwi Homes programme will make them healthier for families and reduce these homes' impact on the planet.

"I'm really proud of the progress we've made in government this term to address housing inequality. We've improved the lives of people who rent, introduced the Healthy Homes Standards for rentals, and with the Government's support, delivered more social housing than any government has in decades.

"The Green Party wants to go further and faster to ensure all of us have a safe, healthy home. We're building on what works, ensuring all of us have the chance to put down roots in our communities.

"Our Homes for All Plan is another example of the Greens thinking ahead, and acting now, to create a fairer Aotearoa."
Here is the statement from the National Party:
The Green's latest housing policy is a lot of wishful thinking, National's Housing spokesperson Jacqui Dean says.

"Blue-sky thinking has never been the Green's problem, but delivery has.

"The Government partners talked a big game on housing before the last election and they haven't delivered. KiwiBuild was a disaster and it took three years just to get started on progressive home ownership.

"The Greens want to bring in more regulation and red tape. All that will do is place more onerous requirements and costs on landlords, scaring them out of the market, reducing the country's rental stock and putting the price up on those that remain.

"This ends up hurting renters and makes even more New Zealanders dependent on state housing.

"It is policies like the Government's rental standards that have seen the social housing wait list has skyrocket, tripling in size, all while the Greens have been in Government.

"The Greens can promise 5000 homes in a year, but they've been in a Government for three and they've only managed to build about 400 KiwiBuild homes.

"Promises mean nothing if you can't deliver on them, and the Greens have shown their inability to do that."
The Council of Trade Unions welcomed the Greens' policy, with this release:
The Council of Trade Unions is pleased to see release of the Homes For All policy from the Green Party today.

CTU Policy Director Andrea Black is enthusiastic about this policy. "Everyone should have a warm dry healthy home to live in, its really that simple. We welcome the commitment of the Green Party to increase the supply and quality of rental property and improve the pathways to home ownership."

"Over the last ten years rents have increased by twice the level of the consumer price index (35% v 17%). This has meant that renting households face a far higher cost of living than people who own their own home. Working people who rent can then find some of their hard won wage increases lost to increased rents. Making it much harder for people of all income levels to save for a deposit and escape the soaring rental market."

"The quality of rental property is far lower than owner occupied property with Stats NZ finding that rental property is much more likely to be cold, damp and mouldy. This has significant impact on the health and wellbeing of everyone living in these properties."

"We also welcome the commitment to review the accommodation supplement as recent work from the Child Poverty Action Group shows that the accommodation supplement has played a role in intensifying house prices and rent rises."

"The purpose of policy is to make life better, that's what good policy has the power to achieve. This policy is good policy for so many New Zealanders who are currently struggling with something which must be an absolute fundamental; a healthy home," Black said.