Westpac expects household debt levels to keep increasing but falling interest rates will keep repayments affordable for the time being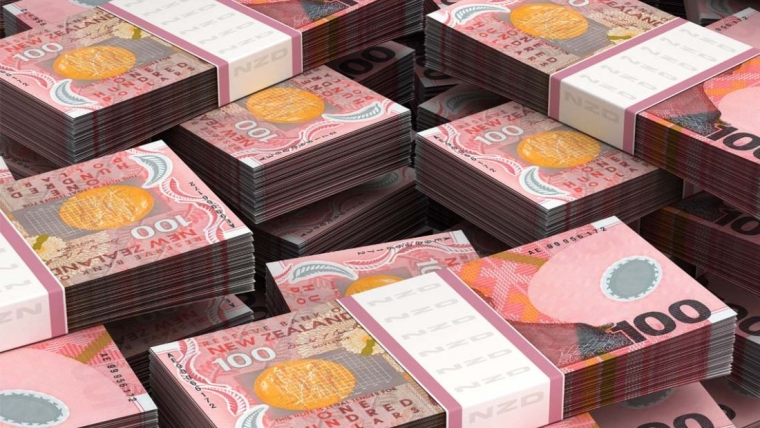 Westpac Bank's economists expect house prices to rise by 8% next year and mortgage debt levels to increase with further interest rate cuts.
In the bank's latest Economic Bulletin, Westpac Senior Economist Satish Ranchhod said households' financial liabilities rose by just 0.4% in the lockdown-affected second quarter of this year, compared to quarterly rises of about 1.6% previously.
Household debt is still at a record high, equivalent to 164% of household income.
However, low interest rates mean households' ability to service that debt is the most manageable it's been in decades.
"Reductions in interest rates mean the proportion of households' incomes spent on debt servicing has fallen to just 6.9%," the report said.
"That's down from 7.1% at the start of the year and the lowest level in at least two decades.
"We expect the RBNZ will cut the Official Cash Rate to -0.50% in April 2021 and that the cash rate will stay low for an extended period.
"That will help to keep households' debt servicing requirements at low levels."
Ranchhod said even lower interest rates were likely to push up house prices and debt levels further.
"The housing market has cooled in the wake of COVID-19.
"However, with mortgage rates at low levels, the current softness is likely to give way to a period of increased turnover, with house prices set to rise by 8% in 2021, and a strengthening housing market usually means more debt.
"For owner-occupiers, low mortgage rates mean debt servicing is now more affordable.
"Similarly, for investors the combination of low interest rates and the removal of loan-to-valuation restrictions means that the purchase of rental properties is looking much more attractive than leaving money in the bank," he said.
However Ranchhod also sounded a warning about the high debt levels.
"Over a longer timeframe, New Zealanders high debt levels could prove problematic," he said.
"Although we expect interest rates to remain low for an extended period, in the future we expect in interest rates will rise again.
"When they do, many borrowers will find their debt servicing requirements ratcheting up and for highly indebted borrowers, such increases could be marked."
You can read Westpac's full Economic Bulletin here.
The comment stream on this story is now closed.
You can receive all of our property articles automatically by subscribing to our free email Property Newsletter. This will deliver all of our property-related articles, including auction results and interest rate updates, directly to your in-box 3-5 times a week. We don't share your details with third parties and you can unsubscribe at any time. To subscribe just click on this link, scroll down to "Property email newsletter" and enter your email address.