Overall sales rate of 68% at Barfoot & Thompson's latest auctions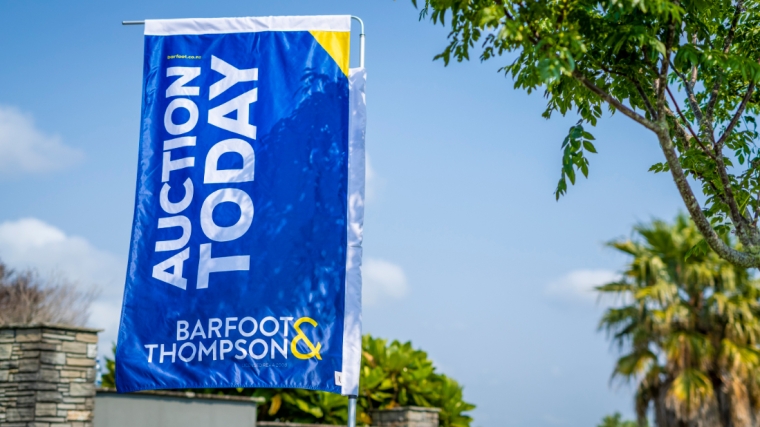 Activity in Barfoot & Thompson's auction rooms has continued on a steady footing for the start of the spring selling season.
The agency marketed 98 properties for sale by auction in the week from 7-13 September, up from 88 the previous week.
Of those, sales were achieved on 67, giving an overall sales rate of 68%, barely changed from the 66% sales rate the previous week.
Those numbers suggest the market is continuing in its recent buoyant mode, although we are yet to see a substantial lift in auction numbers as the market sparks up with spring weather.
At Barfoot's major auctions where at least 10 properties were offered, the sales rates ranged from 57% at the Manukau auction to 85% at the Shortland St auction on September 11, where most of the properties on offer were from west Auckland (see table below).
However, sales in all districts of Auckland appear to be benefiting from the generally buoyant conditions.
Details of the individual properties offered and the results achieved are available on our Residential Auction Results page.
The comment stream on this story is now closed.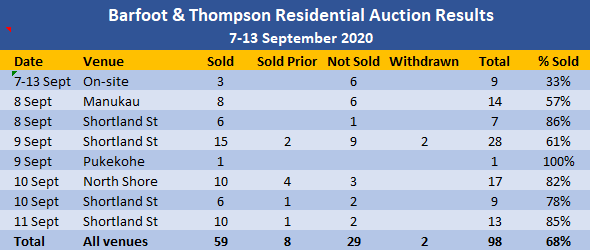 You can receive all of our property articles automatically by subscribing to our free email Property Newsletter. This will deliver all of our property-related articles, including auction results and interest rate updates, directly to your in-box 3-5 times a week. We don't share your details with third parties and you can unsubscribe at any time. To subscribe just click on this link, scroll down to "Property email newsletter" and enter your email address.