Government considering speeding up implementation of its National Policy Statement for urban development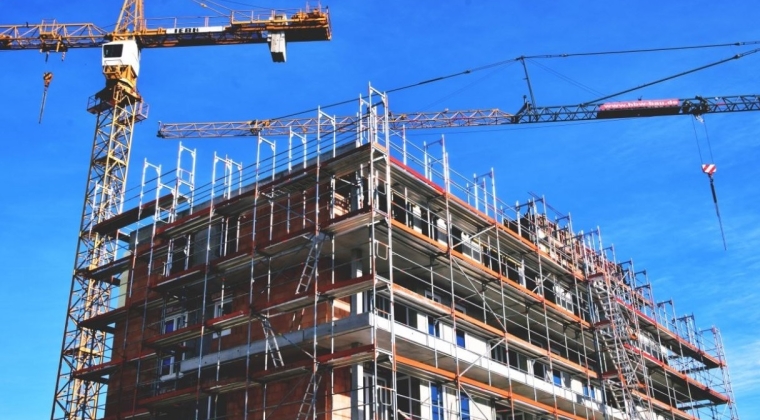 UPDATED AT 3:30PM
The Government is looking at bringing forward requirements for local councils to ensure their consenting decisions enable more houses to be built.
Environment Minister David Parker told interest.co.nz: "I am actively considering measures to help bring forward plans flowing from the National Policy Statement - Urban Development (NPS-UD).
"This is not dependent on the Resource Management Act (RMA) reforms. I will have more to say about this in coming months."
The NPS-UD details objectives and policies local councils must give effect to when issuing resource consents.
Some of these policies include ensuring council plans enable towns and cities to grow up and out. They also remove the requirement for these plans to include car parking spaces, and direct councils to give greater consideration to ensuring affordable housing is provided.
However, after making his initial statements, Parker clarified policies around density and "transport nodes" won't be brought forward, as this would be too complex. In other words, the Government will not be requiring councils to consent six-storey buildings more quickly than previously planned. 
Asked to explain exactly what would be brought forward, Parker provided a vague response: "The councils, by the 31st of July, have to report on what they need to do in order to make room for growth where they've got a housing shortage or population growth that they hadn't properly catered for. 
"We want to enable them to give effect to what they see they need to do by helping them do it."
While the NPS-UD came into effect in August 2020, councils have until 2024 to implement some parts of the statement: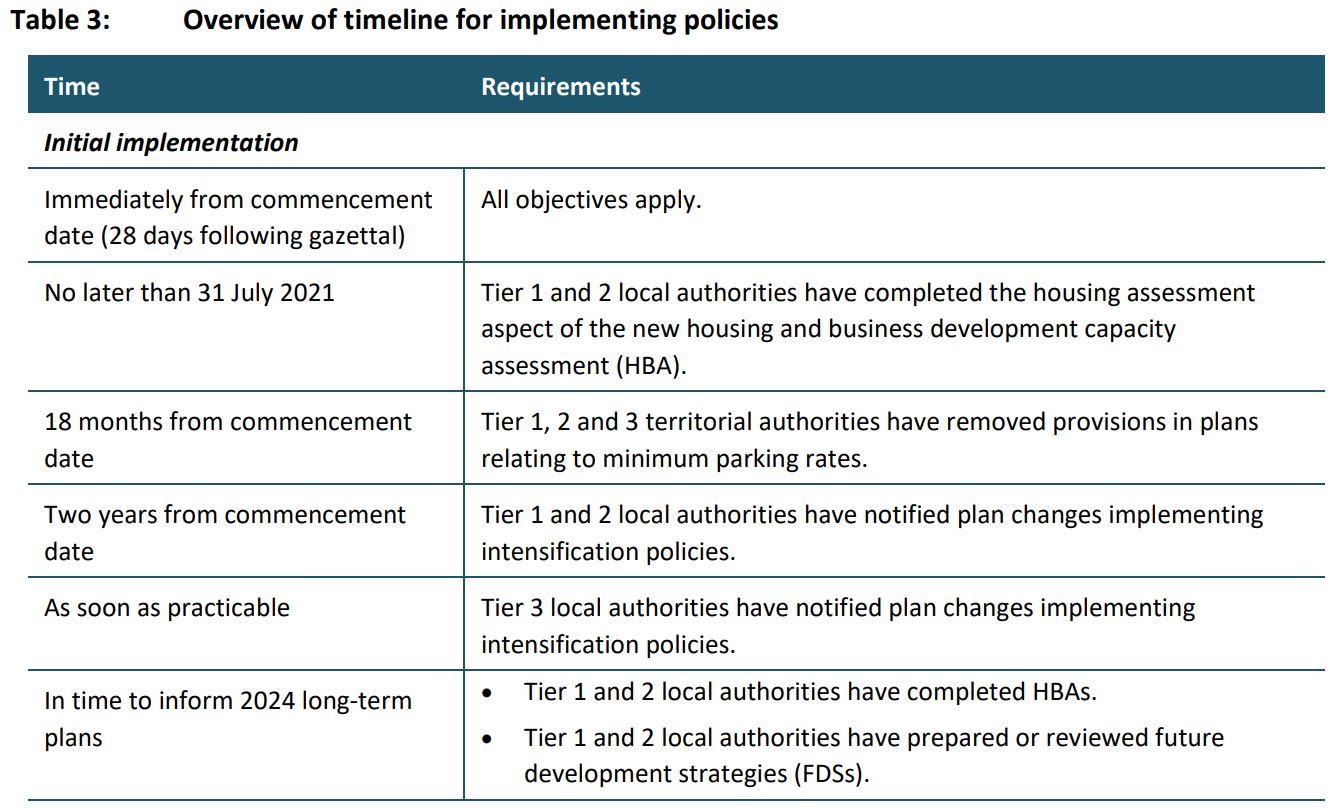 Parker commented on the NPS-UD - seemingly prematurely - following Housing Minister Megan Woods mentioning work was underway in this area.
While she was being quizzed by journalists on National's ideas to get more houses built, Woods said the Government had progressed "quite a substantial body of work" as a stop-gap measure ahead of the NPS-UD taking full effect and the RMA being repealed and replaced.  
"We need a short-term solution that we put in place while we wait for the medium and long-term solution such as the NPS and the RMA reform to come into play," she said.
Labour rubbishes National's ideas 
National on Wednesday put a Member's Bill in the ballot that proposes the Government incentivises councils to issue more consents by paying them $50,000 for every new dwelling they consent above their five-year average.
According to maths done by interest.co.nz, this would see Auckland Council receive $197 million and Tauranga City Council receive nothing for falling short of its historic average.
Woods rejected the idea, saying it perpetuates the mistakes governments have made over the past three decades - that they expect developers to build if the land is zoned for them to do so, without worrying about whether there are roads and pipes and other infrastructure in place to allow for this development.
The idea behind the Government's recently-announced $3.8 billion Housing Acceleration Fund is to give councils grants to put this infrastructure in place first.
Woods said councils need the money for infrastructure before they issue consents, not after.
However the Government is yet to detail the Fund's criteria. It's expected to do so in June.
Woods also rubbished National's idea to introduce emergency legislation, similar to that used after the Canterbury earthquakes, to require councils to immediately zone more land for housing.
She said what worked in Christchurch following 2010/11 won't work everywhere, noting there are now no insurance pay-outs lining people's pockets.
Woods also alluded to the lack of public transport infrastructure in Christchurch to support the new development.
While Labour is addressing both the demand and supply-side of the housing crisis, National believes the issue only requires a supply-side response and taxing property investors more won't help.