Rising mortgage rates took the shine off price falls for many first home buyers in September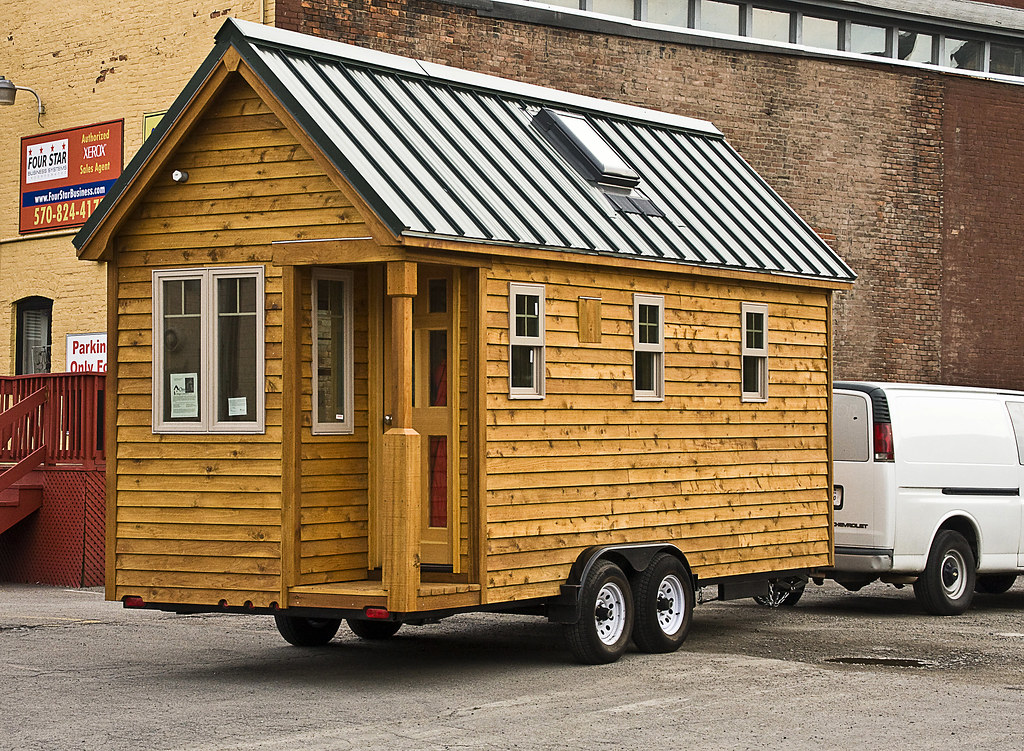 It became slightly easier for aspiring first home buyers to be able to afford a home of their own in several parts of the country in September, as prices dipped at the bottom of the market.
According to the Real Estate Institute of New Zealand, the national lower quartile selling price dropped $14,000 from $619,000 in August to $605,000 in September.
The lower quartile price is the price point at which 25% of sales are below and 75% are above, representing the most affordable part of the market.
The biggest lower quartile price decline was in Auckland where it dropped by $30,000, from $880,000 in August to $850,000 in September. This was followed by falls in Taranaki of $23,785, Manawatu/Whanganui of $15,870, a Northland drop of $15,000 and a fall in Wellington of $10,000.
The lower quartile price was unchanged in Otago, while all other regions posted an increase in the lower quartile price in September.
However not all of the benefit of lower prices flowed through to buyers because it was partially offset by an increase in mortgage interest rates. The average of the two year fixed rates offered by the major banks rose from 2.82% in August to 3.02% in September, which was the first time it has been above 3% since April last year.
For buyers with less than a 20% deposit the impact of higher rates was even worse. That's because banks charge higher rates of interest for low equity loans, and the average rates for those loans jumped from 4.02% in August to 4.22% in September.
The rise in interest rates took most of the shine off the drop in prices and the resulting reduction in mortgage payments on a lower quartile-priced home was less than $10 a week.
But outside of Northland, Auckland, Manawatu/Whanganui, Taranaki and Wellington, first home buyers received no relief at all as ongoing rises in lower quartile prices (apart from Otago), combined with higher mortgage rates to push home ownership further out of reach.
The big unknown for first home buyers at the moment is what effect further interest rates rises will have on house prices compared to mortgage payments.
Average mortgage interest rates have risen in every month since June and those rises are about to get steeper.
The country's largest mortgage lender ANZ on Thursday announced a 45 basis points increase to all its fixed-term mortgage rate terms from six-months to five-years. Other banks are likely to follow the hikes, and most economists are expecting rates to keep rising next year.
Higher mortgage rates affect house prices because they increase mortgage payments which in turn, reduces the amount people can borrow to buy a home, unless the increase mortgage payments is matched by an increase in income.
So the latest round of mortgage increases may well put downward pressure on prices.
However, it is the balance between the effect rising rates have on prices and the effect they have on mortgage payments that determines whether first home buyers will be better or worse off.
Either way, the latest rate rises suggest the market could be in for a bit of shake up.
The tables below show the main affordability measures for buying a home at the lower quartile price in all of the country's main urban districts.
The comment stream on this story is now closed.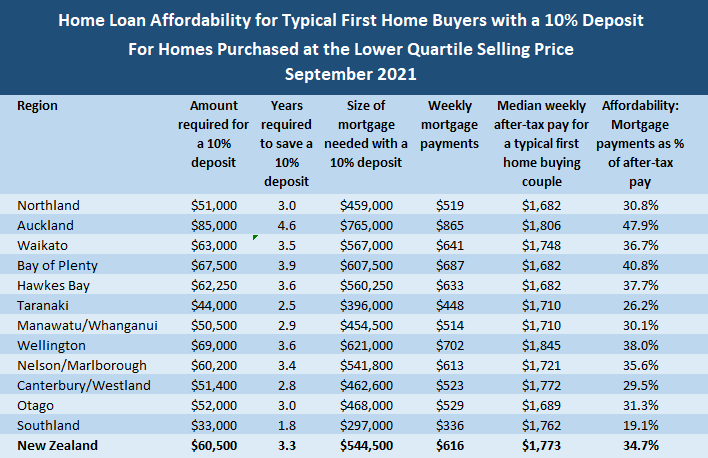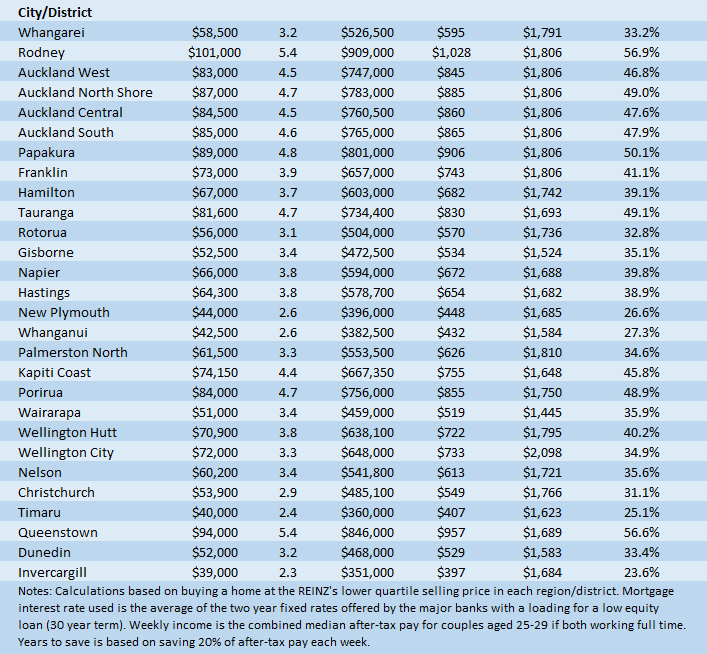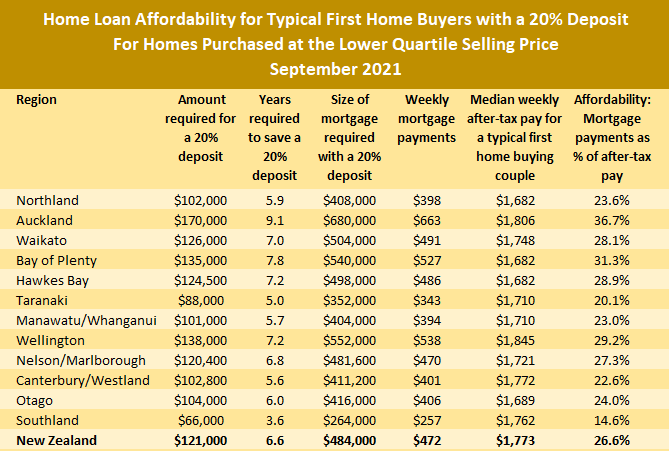 *This article was first published in our email for paying subscribers early on Friday morning. See here for more details and how to subscribe.