Personal Finance
/
news
Following the sharp wholesales rate rises, NZ's largest home loan lender takes fixed mortgage rates up to another level. It also raises term deposit rates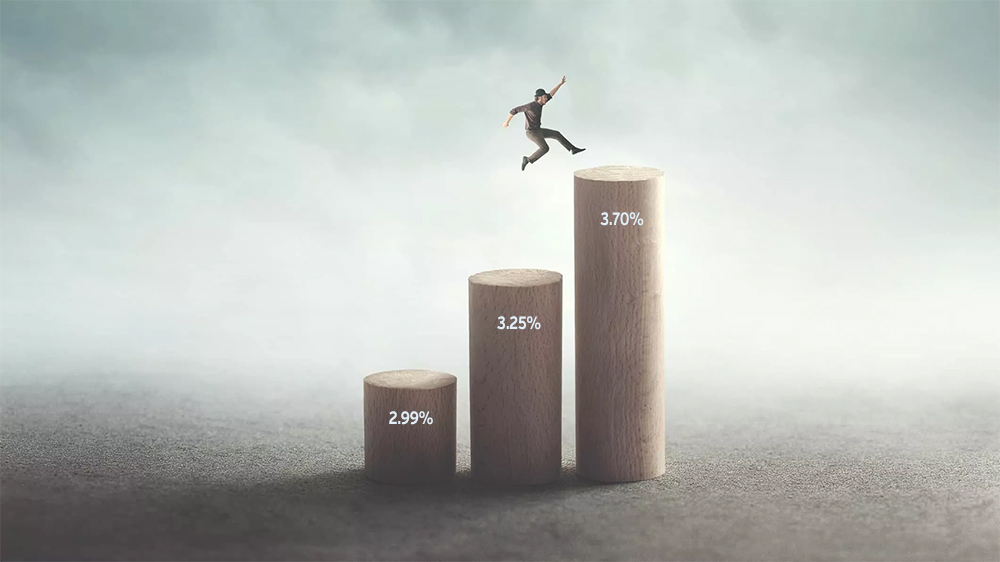 ANZ is making sharp increases to fixed-term home loan carded mortgage rates across the board.
The bank is pushing through a +45 basis points increase, far above the recent +25 bps Official Cash Rate increase from the Reserve Bank.
ANZ no longer offers any mortgage rates below 3%.
And now ANZ's four and five year fixed rates are well above 5%.
These changes follow sharp wholesale rate increases in the past few days, that are sticking after their initial jump.
Since the surprise CPI jump on Monday, wholesale swap rates have risen about +30 bps.
Since the October 6, 2021 RBNZ +25 bps OCR rise, wholesale swap rates have risen about +50 bps. So that means today's +45 bps rise by ANZ is a lesser increase than for wholesale money costs.
At the same time, ANZ is also sharply raising term deposit offer rates.
ANZ's move is likely to be followed by similar increases by all other retail banks. Wholesale money costs affect them all, but they especially affect the larger banks. The challenger banks get their signals from the competitive situation in the retail deposit markets. ANZ's increases there are more in the +30 bps range for terms under 1 year, so these challenger banks may have opportunities to expand their competitive difference.
One useful way to make sense of these changed home loan rates is to use our full-function mortgage calculator which is also below. (Term deposit rates can be assessed using this calculator).
And if you already have a fixed term mortgage that is not up for renewal at this time, our break fee calculator may help you assess your options. But break fees should be minimal in a rising market.
Here is the updated snapshot of the lowest advertised fixed-term mortgage rates on offer from the key retail banks at the moment.
Comprehensive Mortgage Calculator