Opinion: David Whitburn argues the idea that property investors have a tax advantage is a myth; the depreciation changes created a disadvantage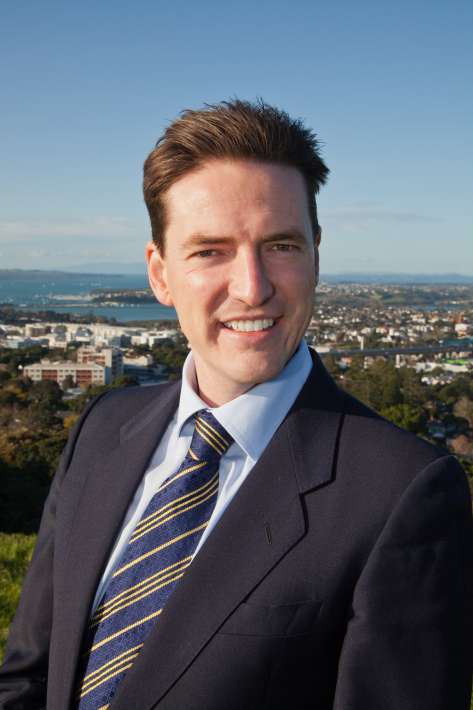 By David Whitburn*
There are a number of myths about property investment held by those not investing in property. 
One of the main myths is that property investment has massive tax advantages.
This is getting to the magnitude of one of the great rugby myths, that Wayne 'Buck' Shelford was dropped from the All Blacks after a fight with coach Grizz Wylie.
What happened back in 1990 was that Grizz and the other selectors thought 32 year old Buck's form was dropping and 25 year old Zinzan Brooke's form was too good for him not to play all the time.
Property investment is actually tax disadvantaged nowadays. The depreciation rules and classification of the capital/revenue boundary are two examples of this.
Depreciation
Property investors have harsh depreciation rules applying to them so we can no longer claim depreciation on building structure, we cannot claim the 20% loading on new assets and we have had many items of building fit-out previously considered to be depreciable now classified as part of the building structure with no depreciation expense available (refer to the Inland Revenue publication IS 10/01: Residential Rental Properties – Depreciation of Items of Depreciable Property).
A large number of property investors don't bother claiming depreciation expenses on their rental properties nowadays. Other businesses don't have the same discrimination.
Capital/revenue test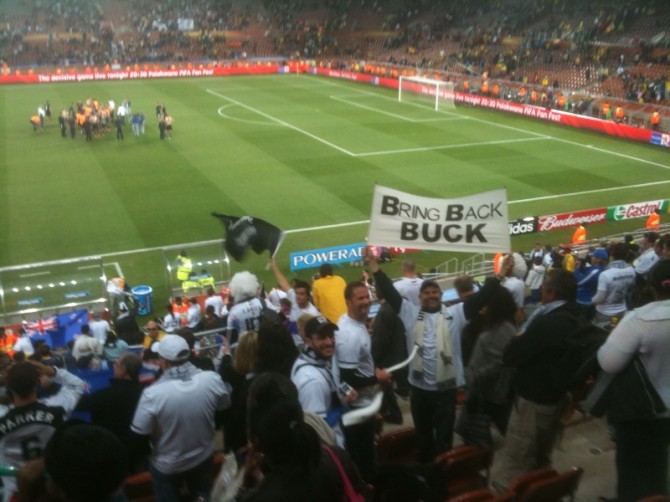 In terms of the treatment of income for property dealers (traders) there is a tougher test than that for those buying and selling shares or businesses. You have to hold a property with no firm intent of resale at the time of acquisition. Then you can hold it on capital account and not be liable for income tax upon resale.
Whereas if you own shares or a business it is much easier to hold these assets on capital account, as you can have an intent or purpose of resale at the time of acquisition. It just cannot be the dominant intent or purpose.
Property Investment does have leverage advantages
What property does have is a significant leverage advantage to most other investments. Loans at 95% (of the lesser of purchase price and valuation) are offered for your own home, and whilst loans at 80% for investment properties are commonplace they can be higher.
BNZ has been popular with property investors with their 85% loans without payment of lenders' mortgage insurance premiums.
Commercial property loans are more typically around 65% of the value of the property. The level of lending available shows property is perceived by many very large financial institutions to be a safe asset. 
Lower tax deductions and less paid by the "taxman" marketing
With the changes to the depreciation rules made last year we are not going to see properties split into over 50 component parts and to have such large depreciation expense claims. In addition there has been a move back towards fundamentals and investing for cashflow.
As a result this graph based on a developer's sales presentation in 2005 will not be used. This is a pie graph showing how the property's interest and other expenses are paid.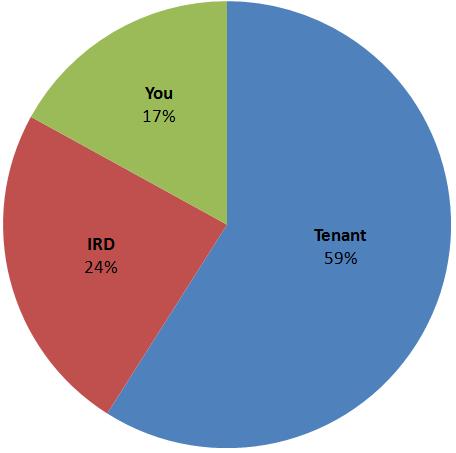 The tenant only pays 59% of the outgoings. This is an example of negative gearing, so tax losses are made since interest and other expenses (eg. rates, insurance, repairs and maintenance). When these property losses are subtracted off against your other income, you pay less tax. This is the "paid by the taxman" pitch some of you will have been fed before.
In fact I had been to seminars by now bankrupt developers that were advertising tax deductions higher than this. The marketing pitch was often, "pay less than $100/week for a property worth $350,000 that will go up in value by over 10% every year!"
The depreciation rules have been changed and this has hit property investors' pockets. 
There were some legal structure changes with the abolition of Loss Attributing Qualifying Companies (LAQCs). However this is just an annoyance to investors rather than a game changer.
Many investors simply elected to be Look Through Companies (LTCs), and a number morphed into Partnerships and invested in their own names (sole traders), to claim losses against their salary/wages. The fact is that many thousands of investors still have property investment portfolios making losses.
This is despite the depreciation changes which have reduced many property investors cashflow, and interest rates coming down meaning most property investors greatest expense (interest) has reduced significantly.
If you could only deduct interest on a loan to 50% of the council valuation of your property there would be a large number of investors that would no longer be making tax losses. If you couldn't deduct any interest at all, property investment would be a massive taxpayer – it is just that you would have very few property investors and cripple the country's resources as Housing New Zealand would have to provide accommodation for hundreds of thousands of New Zealand, with a private landlord exodus.
Life is all about balance
So my point is to dispel the myth that property investment has tax advantages. In fact property investment is disadvantaged from a tax perspective.
Property investment has a leverage advantage, and this is what property investors need to be a little cautious of. We don't need to bring back past great Buck Shelford either.
Lets just hope Kieran Read recovers in time for the business end of this Rugby World Cup.
===============
* David Whitburn is a solicitor and rental property investor who is the President of the Auckland Property Investors' Association. See more detail on David Whitburn here.
He has just published a book called Invest and Prosper with Property.