Residential mortgage approvals top NZ$1 billion in value for third week straight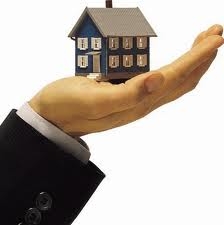 Home loan approvals have topped NZ$1 billion in value for the third week running, Reserve Bank data shows, with the average value reaching a record high of NZ$163,385.
The last time there were three consecutive weeks of NZ$1 billion worth of mortgages approved was in December 2007.
A total of 6,806 residential mortgages were approved in the week to December 16 valued at NZ$1.1 billion. The volume's up 229 week-on-week and 350 from the week ended December 2. By value approvals in the week ended December 2 reached NZ$1.04 billion, topping NZ$1 billion in a week for the first time since April 2009. In the week ending December 9, mortgages worth NZ$1.05 billion were approved.
By volume approvals for the week ending December 16 rose 8.7% on an annual basis based on a comparison of the most recent 13 weeks of data to the same 13 weeks in the previous year, with the value up 28.8% on the same basis.
The current strong run of mortgage approvals, compared with the last two and a half years' at least, comes with the Official Cash Rate at a record low of 2.5% and some economists predicting it'll stay there until late 2012 or even into 2013.
The Reserve Bank defines a mortgage approval as a firm commitment to provide credit for the purchase of housing, which has been accepted by the borrower. It says a commitment exists once the home loan application is approved, and a loan contract or letter of offer has been issued to the borrower.
Seven banks respond to the Reserve Bank's survey, between them representing 99% of registered bank lending for housing, and about 94% of total housing lending. See more detail in the Reserve Bank's description of the data series here.
Prior to the three consecutive weeks of NZ$1 billion worth of mortgages being approved, NZ$966 million worth were approved in the week to Friday, November 25. Meanwhile, the banks' latest General Disclosure Statements show an increase in the value of residential mortgages they're writing with loan to value ratios (LVRs) in excess of 80%.