Banking Ombudsman issues guide on mortgagee sales urging customers to talk to their bank early before the situation becomes irreversible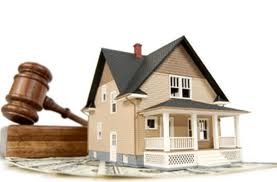 Banking Ombudsman Deborah Battell, swamped with mortgage disputes, has released a guide to mortgagee sales in an attempt to boost the public's understanding of what might happen if they can't make their mortgage repayments, and how they can help themselves.
Battell has issued a Quick Guide to Mortgagee Sales outlining how the mortgagee sale process works, what a bank is entitled to do, and what steps a bank customer might take to avoid getting into difficulty.
She said difficulties with mortgage finance remain the single largest cause of complaints to the Banking Ombudsman, with mortgagee sales disputes at record levels. Battell said New Zealanders need to understand what could occur if they can't make their mortgage repayments, and how to help themselves.
"This guide couldn't be more relevant right now, given the continuing record number of mortgage finance disputes we're receiving and predictions that this situation may continue for another two years (based on industry estimates)," said Battell.
"Since the start of 2011, the Banking Ombudsman Scheme has referred 512 complaints and enquiries about mortgage finance to the banks for initial resolution, of which 118 have so far resulted in a request for the Ombudsman to investigate. Mortgage finance disputes now constitute 40% of the investigation workload compared with 17% in pre-global financial crisis times."
The guide covers what happens before a banking service provider can sell a property under mortgagee sale to recover debt, outlining options a bank customer might have to get out of difficulty and what they should do to protect themselves.
"Ultimately, banks aren't in the business of selling houses and typically both customers and banks lose out in a mortgagee sale," said Battell. "Banks are more likely to want to help customers find other ways to meet their loan obligations before resorting to a mortgagee sale. It's therefore important that customers talk to their banks about their options early, before the situation become irreversible," Battell added.