'No wholesale move by banks to sell people out of their homes,' bank lobby group says responding to Terralink pointing to 'marked upturn' in major banks forcing mortgagee sales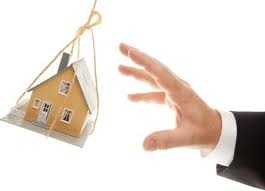 Bank lobby group the New Zealand Bankers' Association (NZBA) has hit back at suggestions from property information provider Terralink that mortgagee sales are rising because of a "marked upturn" in the major banks forcing them, saying the total number of mortgagee sales last year was less than 0.2% of the total number of mortgages and there's "no wholesale move" to sell people out of their homes.
NZBA chief executive Kirk Hope says although there were five more mortgagee sales nationwide in the first quarter this year compared to the previous peak first quarter in 2010, mortgagee sales fell year-on-year from 3,024 in 2009 to 2,263 in 2011.
"In 2011 there were 2,263 mortgagee sales, compared to over 1.2 million mortgages. "This is a tiny fraction (0.2%) of total mortgage numbers," says Hope.
"It's important to allay any concerns with a few facts. There is no wholesale move to sell people out of their homes. Banks work very hard with customers who find themselves in financial difficulty. People who are having trouble should speak to their bank as soon as possible," Hope says.
Furthermore he says banks are responsible lenders and affordability is something they consider when making lending decisions.
"They ask relevant questions about your circumstances and the possibility of any change to those circumstances. It's in your interests to be up front with banks so they can best help you meet your needs."
'Things have never been worse for property owners'
Hope's comments come after Terralink said its figures show 524 mortgagee sales between January and March, 100 more than during the same period of 2011, and more than the previous first quarter record of 519 in 2010 when New Zealand was "at the height of economic recession."
Terralink managing director Mike Donald says the numbers are a genuine cause for concern, as well as confirming a trend that started late last year.
"Numbers began to trend upward during the second half of last year, back to recession level highs. These new figures indicate we may be a long way off economic recovery. In fact, things have never been worse for property owners. In just three months there were 524 mortgagee sales, that's 44 a week, or nearly six every single day," says Donald.
"The figures also show a marked upturn in the 'big five' banks (ANZ -National, ASB, BNZ, Westpac and Kiwibank) forcing mortgagee sales. In 2009 the proportion of sales involving tier one lenders was just 36%. In the first quarter of this year, that has risen to 55%," Donald says.
Mortgagee sales disputes at record highs
In March Banking Ombudsman Deborah Battell issued a guide to mortgagee sales saying difficulties with mortgage finance remained the biggest cause of complaints she received, with mortgagee sales disputes at record levels.
As Battell put it, a mortgage is security for a loan. This means that if you have a mortgage and can no longer meet your repayment obligations, your bank is able to sell that security (usually property) to try and get its money back. This is known as a mortgagee sale.
Terralink says a number of regions are experiencing "dramatic" increases in mortgagee sales compared to the first quarter of 2011. Northland rose 155% from 20 to 51, while Otago recorded an increase of 153%, from 15 to 38. Wellington rose 71% to 41. Elsewhere, some regions, including Hawke's Bay and Canterbury, experienced a drop in mortgagee sales.
Landlords hardest hit
Meanwhile, Donald says although the overall picture is bleak, the number of 'Mum and Dad' property owners facing mortgagee sales seems to be dropping.
"If there's a silver lining anywhere in the figures, it's the drop in the proportion of individuals with a single property facing mortgagee sales, from 26% in the first quarter of 2011 to 21% this year. On the other hand, there has been a large increase in the number of mortgagee sales for individuals, considered to be property investors, who own multiple properties. The figures indicate this group is under significant pressure, a reflection, perhaps of reduced equity as property values flatten or decline, and increase pressure on cash flows," says Donald.