HSBC NZ sells portfolio of heavily impaired commercial loans, records 3% rise in annual profit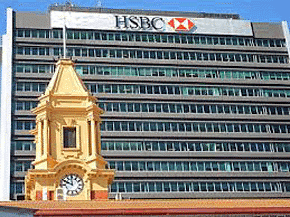 By Gareth Vaughan
HSBC New Zealand has sold a portfolio of commercial property loans with a gross value of NZ$49.8 million, that it had provisioned to the tune of NZ$40.8 million, to an undisclosed buyer.
The bank's latest General Disclosure Statement (GDS) reveals the sale took place on February 15 with HSBC saying the sale price reflected "the fair value of those specific loans and advances." Asked by interest.co.nz for further detail, including who the buyer was and what properties the loans related to, an HSBC spokeswoman declined to comment, saying the terms of the sale were confidential.
Meanwhile, HSBC's GDS also reveals the bank, which is technically the New Zealand operations of the Hong Kong-based Hongkong and Shanghai Banking Corporation Limited, recorded NZ$15.8 million worth of its annual NZ$17.6 million provisions for loan impairment in the December quarter. The December quarter figure was, however, down NZ$7.5 million, or 32%, from NZ$23.3 million in the same quarter of 2011 when the bank blamed "a small number of exposures within our commercial portfolio."
HSBC recorded a NZ$1.1 million audited profit after tax for the three months to December 31, an improvement from a NZ$3.6 million loss in the same period of 2011. For the 2012 calendar year, the bank's profit after tax rose NZ$1.2 million, or 3%, to NZ$40.599 million.
December quarter net income was up NZ$2 million, or 10%, to NZ$21.7 million. However, overall operating income fell NZ$3.1 million, or 9%, to NZ$32.3 million. Operating expenses fell NZ$2.2 million, or 13%, to NZ$14.8 million.
The GDS shows HSBC's residential mortgage book of on-balance sheet loans, fell NZ$20.1 million to NZ$895.1 million in the December quarter. The bank's total loans rose NZ$91.6 million to NZ$3.313 billion. Total assets increased NZ$114.8 million to NZ$5.045 billion, and total liabilities rose NZ$113.6 million to NZ$5.030 billion.
Problematic commercial loans HSBC has made that have hit the headlines in the past include one to furniture maker Criterion Group and another to Hanover Finance's Matarangi Beach Estates Ltd. HSBC was owed NZ$8.6 million when it tipped Criterion into receivership in January last year. The latest report from receiver KordaMentha, dated March 28, 2013, says HSBC is still owed NZ$5.5 million and faces a shortfall.
And the latest receiver's report on Matarangi Beach Estates, dated December 19, 2012, says HSBC is still owed NZ$5.9 million. Matarangi Beach Estates was tipped into receivership in November 2010 after HSBC cancelled the company's term loan facility, which then stood at NZ$19.08 million. Matarangi Beach Estates was the parent company behind a Coromandel coastal development.
This article was first published in our email for paid subscribers. See here for more details and to subscribe.