Figures from economic research and analysis firm Infometrics show Auckland annual house rent growth is at a three-year low of 3%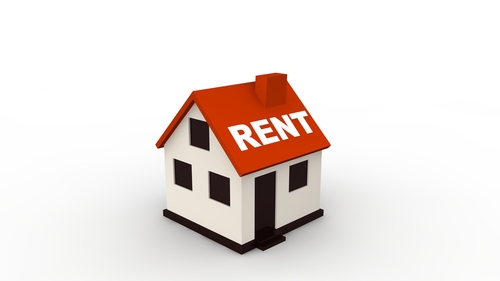 The annual rate of house rent inflation in Auckland sagged to a three-year low of just 3% in the June quarter, according to figures produced by economic research and analysis firm Infometrics.
These figures contrast markedly with the most recent Real Estate Institute monthly results, which showed Auckland annual house price inflation running at nearly 20%.
So, in other words, it is costing you nearly 20% more to buy a house in Auckland than it was a year ago, but the rent you can get on the property has gone up just 3% in the same time.
Infometrics said the gross rental yields (not individually given in their information release) for Auckland had dropped in the past year and were now equal to the record low levels of mid-2007.
Nationally, the gross rental yields were given as 4.64%, down very slightly from the 4.65% calculated for the March quarter. 
Nationally also, rental inflation edged up to 6% in the June quarter from 5.5% in the March quarter - largely driven by booming Christchurch rentals, which were up some 12% on a year ago.
The growth in rental income in the Auckland area was dragged down by accommodation in the old Auckland city area, where rental growth was up just 1.8%  for the year to June. 
Infometrics said in contrast to this, rental growth in Waitakere and Manukau within the past three months was at its fastest since early last year.
These figures come as predictions are made that the cost of buying houses in Auckland will continue to surge.
The overheated state of the housing market, particularly in Auckland, has the Reserve Bank looking at putting "speed limits" on high loan to value (LVR) lending. See here for our articles on LVRs.
The most commonly cited reason for the rapidly rising house prices in Auckland is a shortage of supply. There is an estimated shortage of about 30,000 houses in the region, following a major slump in the number of new houses being built since the mid-2000s.
The Government and the Auckland Council have in principle agreed an Auckland Housing Accord, which will fast-track new developments and through which a targeted 39,000 new houses would be build over the next three years.
But while this has been going on there have been some questioning exactly why the Auckland prices are going up and whether it is simply a matter of supply. 
Recently Westpac economists suggested that expectation of future capital gains - and not a shortage of supply - was the main real reason why house prices were going up so much. Economist and fund manager Gareth Morgan made similar suggestions in the New Zealand Herald recently, and said that the demand for housing had less and less to do with the demand for accommodation and more and more to do with the demand for a property as an investment proposition.
Another article in Interest.co.nz recently suggested that better information was needed on just what exactly was causing the Auckland market to overheat.