HSBC economists expect continued housing market strength and say that any RBNZ lending restrictions are unlikely to have much impact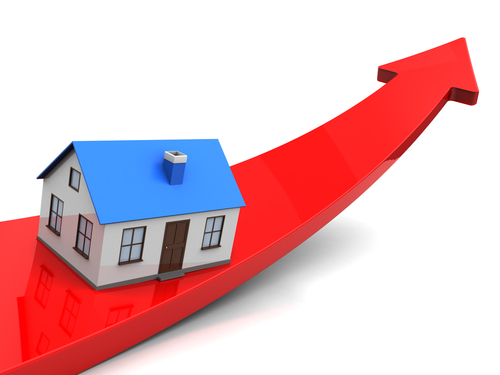 House price inflation across New Zealand is likely to average 11% during this year, according to HSBC economists.
According to the most recent REINZ figures, house price inflation is currently running at just 8.4% - meaning that if the HSBC economists are right, it has some way to rise yet this year.
In a "New Zealand Digest" report, HSBC Bank Australia chief economist Paul Bloxham and economist Adam Richardson, predict that the house price inflation will fall slightly to 9% next year as the Reserve Bank moves to intervene with higher interest rates.
"New Zealand's established housing market is booming, reflecting low borrowing rates, supply-side constraints and the recent increase in inward migration," the economists say.
"Overheating in the housing market is very much a concern for the RBNZ at the moment, both in terms of its implications for financial stability and for generalised inflation." 
The economists say public consultation on the possible usage of 'macro-prudential tools' by the RBNZ has been ongoing in recent months, with an announcement expected soon. If implemented, they expect the RBNZ would impose restrictions on loan-to-valuation ratios (LVR).
"While this could be a minor brake on the housing market, we don't expect a policy change like this to be a game changer, given that rising housing prices are largely being driven by fundamental factors: strong demand and weak supply," Bloxham and Richardson say.
"In our view, house price inflation is unlikely to moderate significantly until policy rates begin to rise."
While most economists are expecting that the RBNZ will not start lifting interest rates till next year, HSBC says that the central bank might have to move this year.
"The RBNZ has begun to note its concern about the wider inflationary consequences of the strong New Zealand housing market.
"This is a change in rhetoric, with previous commentary mostly focused on the financial stability risks. A stronger housing market is one reason the RBNZ may need to consider lifting rates later this year," Bloxham and Richardson say.
As the RBNZ's own figures show there has been a marked move by homeowners to fix their mortgage interest rates in recent months.
"More mortgages on fixed rates could reduce the effectiveness of policy rate changes, another factor encouraging an earlier RBNZ hike," the HSBC economists say.
They say it would be "quite a challenge" for the RBNZ to try to slow the housing market with macro-prudential tools.
They point out that some of those restricted from borrowing under any limits on high LVR lending could find ways around the restrictions.
"Potential homebuyers could top up their required deposit with unsecured personal loans, with money from friends and family or from outside of the regulated banking sector.
"In addition, more lightly geared buyers could take the place of some of those restricted from the market, if price pressures ease."
Bloxham and Richardson have produced figures and estimates based on the RBNZ's own internal modelling that assess where house prices are headed.
They say one way to assess the potential impact on the housing market of LVR limits is to assume all potential homebuyers restricted by the new policy borrow in the unsecured market to top-up their deposits.  
With unsecured rates currently around 1000 basis points higher than average advertised mortgage rates, this would add around 100 basis points to the average borrowing rate paid by these restricted buyers (an extra 1000 basis points for 10% of the loan).
Given they would make up around 20% of the market, this would raise the average rate paid by all new borrowers by around 20 basis points, the economists say.
"So, using this simple, back-of-the-envelope method, the proposed LVR restrictions can be thought of as equivalent to a little less than a 25 basis point hike in the overnight cash rate."
In the housing market model they have calculated, a 20 basis point increase in rates would take around 1 percentage point of annual house price inflation.
"So our modelling suggests that LVR restrictions of this degree may have only a small impact on the market. This would suggest that the recent rise in migration would more than offset the impact of the LVR restrictions that are being proposed."