Reserve Bank says some banks had so many pre-approved high LVR loans that they would have breached 'speed limits' on LVR lending from day one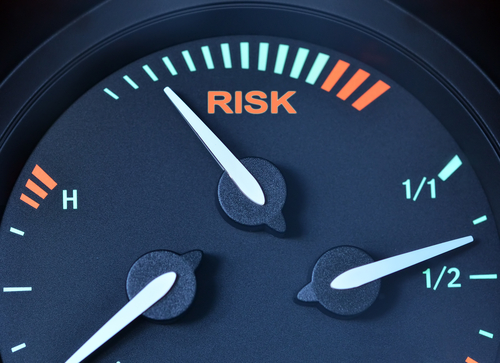 Some banks had so many pre-approved high loan to value (LVR) mortgages that they would have breached any limits placed on high LVR lending straight away, the Reserve Bank says.
The RBNZ has released further information on its plans for so-called "speed limits" on loans comprising more than 80% of the value of the house being acquired. The central bank is still not indicating when such measures might be introduced.
One of the main changes from the central bank's initial proposal for how these speed limits would be applied is that there will be a one-off "transition period" during which banks can "smooth" their high LVR lending over a rolling, six-month, period rather than the three-month period that will usually be applied.
The RBNZ's introducing the speed limits to protect financial stability, but also with the aim of slowing the overheating house market.
In a document outlining responses to a recent consultation process held into the proposed LVR limits, the RBNZ said there had been 20 submissions, including 10 from banks.
"Submissions noted a variety of technical challenges that banks could face in meeting LVR restrictions, should they be introduced," the RBNZ said.
"These reflected both one-off issues, in the form of a substantial pipeline of high-LVR pre-approvals, and changes that would be required to forecast and monitor flows of high-LVR lending.
"Banks requested some form of tolerance, both over an introductory transition period, and on an ongoing basis."
The RBNZ said it had sought additional information from banks regarding their stocks of high-LVR pre approvals, and likely drawdowns.
Potential breach
"The data confirmed that some banks could potentially breach an LVR restriction, even if they were to cease all new approvals of high-LVR lending as soon as it came into force.
"Accordingly, we have modified the framework to allow for a one-off transition period, during which banks could smooth their high-LVR lending over a longer, rolling, six-month period (rather than the normal three-month period)."
The RBNZ acknowledged the the practice of issuing unconditional loan pre-approvals for a six month term could make it difficult for banks to manage flows of high LVR lending within a speed limit measured over a three-month period - hence the transitional deal agreed to.
However, the central bank would expect that banking industry practice would "evolve" for example by reducing the terms and/or volumes of high-LVR pre-approvals, and/or tightening conditionality around high-LVR lending pre-approvals.
"These would be matters for each bank to consider as part of its risk management strategy."
The RBNZ said that submissions to it had included examples of a "number of ways" in which banks could contrive to avoid LVR restrictions and had therefore now put an "anti-avoidance" section into the banking supervision handbook. 
This "non-exhaustive list" of methods that banks could use to get around LVR limits is comprised of:
Entering into a series of separate contracts to create what in substance is a single residential mortgage loan transaction; 
Entering into an arrangement with a borrower to channel funding to the borrower through a third party, to enable the borrower to purchase a residential property with total borrowing which would count as a high-LVR loan for the bank if it was all provided by the bank;
Directing the borrower to another lender who lends the borrower an amount such that the bank can provide a new residential mortgage loan to the borrower with an LVR less than the LVR restriction threshold;
Arrangements involving the use of additional collateral to hold the LVR on a residential mortgage loan below the LVR restriction threshold. 
The RBNZ said it recognised that "such arrangements" could be used for legitimate business purposes, and as such it was not ruling out those uses.
No exploitation
"Rather, the Reserve Bank's expectation is that banks will not exploit or promote such arrangements to avoid the LVR restrictions," it said.
Should concerns arise, the Reserve Bank would look closely at the extent to which, and over what period, any registered bank was increasing its use of such arrangements, measured by total volume or as a proportion of all of its residential lending. The RBNZ would also be concerned about more prominent marketing of products based on such arrangements.
"If at any point it appears to the Reserve Bank, taking into account the considerations above, that an individual bank is entering into arrangements to avoid any LVR restrictions, or is systematically exploiting areas of uncertainty in the definitions, the Reserve Bank would consider taking action against that bank."
Addressing concern
Such action could address the concern directly by varying the standard LVR conditions or by imposing an additional condition relating to LVRs, or could take some other form as appropriate.
"The Reserve Bank has also considered the case for proscribing avoidance activity through a condition of registration but is not following this path at this point. It does not rule out the introduction of such conditions in the future should it prove necessary."
Some submitters had raised the question of "targeting" of LVRS on a regional basis and also aimed at investors. 
The RBNZ said it did not rule out such targeting in future "if risks were found to be significantly concentrated in particular segments of the housing market, such as investors".
"However, the potential costs of a more targeted approach include a higher probability of circumvention, the risk of introducing other distortions into the housing market, and a number of practical difficulties, including how best to delineate and measure the targeted segment."