ASB offers 4.75% p.a. for a six-month term for customers who have 20% equity deposits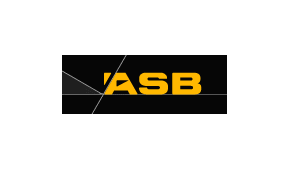 (Updated with new higher standard ASB rates across all terms.)
ASB is offering "for a limited time" what it says is its lowest ever fixed-term home loan interest rate -  4.75% p.a. for a six-month term.
However, with the moves by the Reserve Bank this week to introduce "speed limits" on high loan to value lending very much in mind, the ASB says the rate is only available to customers with a deposit equal to at least 20% equity on the value of the home.
"We are pleased to offer our lowest ever fixed home loan rate to customers who are looking for a fantastic rate over a six month term," general manager of retail products and strategy Shaun Drylie said.
As well as the minimum deposit requirement, the offer - effective from 5pm on Friday, August 23 -  is available for a limited time to customers who have, or get, an ASB credit card and an active transactional account, and who have at least 20% equity (i.e. a Loan to Valuation Ratio of less than or equal to 80%).
The move by ASB comes after both the ANZ and the BNZ have moved to increase longer term fixed rates in reaction to recent rises in the wholesale markets.
The heightened activity from the banks this week follows on from the announcement by the RBNZ that it would from October 1 restrict banks to issuing just 10% of new lending in loans in excess of 80% of the value of the property.
See all advertised mortgage rates here.
| | | | | | |
| --- | --- | --- | --- | --- | --- |
|   | 1 yr | 2 yrs | 3 yrs | 4 yrs | 5 yrs |
|   |   |   |   |   |   |
| | 5.45% | 5.95% | 6.50% | 6.90% | 7.10% |
| | 5.40% | 5.95% | 6.40% | 6.80% | 6.99% |
| BNZ | 5.39% | 5.95% | 6.29% | 6.60% | 6.90% |
| Kiwibank | 4.89% | 5.50% | 6.05% | 6.30% | 6.60% |
| | 5.19% | 5.65% | 6.04% | 6.30% | 6.60% |
|   |   |   |   |   |   |
| Co-op Bank | 4.94% | 5.50% | 5.95% | 6.25% |   |
| HSBC Premier | 4.99% | 5.65% | 6.05% | 6.30% | 6.60% |
| SBS / HBS | 4.95% | 5.45% | 5.80% |   | 5.99% |
| | 5.25% | 5.50% | 6.05% | 6.30% | 6.60% |
--------------------------------------------------------------
Mortgage choices involve making a significant financial decision so it often pays to get professional advice. A Roost mortgage broker can be contacted by following this link »
--------------------------------------------------------------