Growth of fixed-term mortgages continued through August, reaching almost 55% of all home loans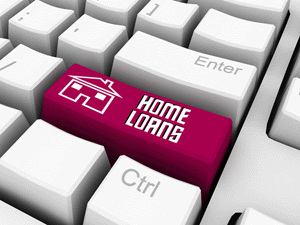 Fixed-term mortgages continue to gain in popularity with 54.9% of all home loans by value fixed at the end of August, up from 53.9% a month earlier.
Reserve Bank data also shows borrowers continuing to move away from floating, or variable, home loans with these down to 45% in August from 46% at the end of July.
By dollar value, a total of $102.692 billion of mortgages were fixed at the end of August, versus $84.145 billion floating. A total of $116 million worth of the $186.953 billion overall total was unallocated.
Month-on-month, the growth in fixed-term mortgages was $2.416 billion, or 2.4%, and the drop in floating mortgages was $1.416 billion, or 1.7%.
The move to fixed mortgages has been a consistent theme over recent months with the dollar value of fixed mortgages passing through 50% of the total in May this year.
The Reserve Bank started tracking fixed versus floating residential mortgage data in 1998. April 2012 marked the floating high point, with 63% of the dollar value then floating. The high point for fixed mortgages was August 2007 when they comprised almost 87.5% of the total.
 The surge back to fixed-term mortgages means if the Reserve Bank raises the Official Cash Rate from its record low of 2.5% any time soon, feed through to the mortgage belt could take time to gain momentum. That said, $52.9 billion, or 51.6%, of  fixed mortgages are fixed for less than a year.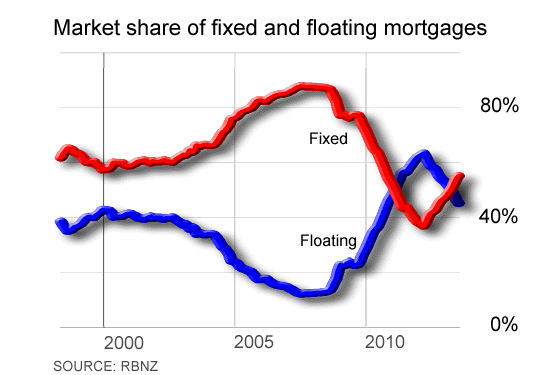 This article was first published in our email for paid subscribers. See here for more details and to subscribe.