QV says national average house price up 8.9% in past year to $457k; Auckland prices up 14.5%; LVR caps 'may have most impact outside of Auckland'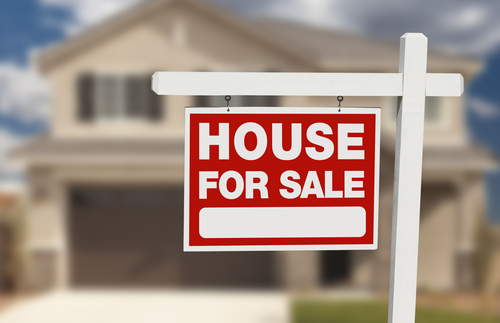 The white-hot Auckland housing market has continued its searing upward momentum, with the average price climbing to $676,053 in October, up from $662,976 in September.
According to latest figures from government valuer Quotable Value (QV), Auckland's prices have risen some 14.5% in the past 12 months.
And, also according to QV, Auckland's less likely to be affected by the recent lending limits applied by the Reserve Bank than other regions.
Auckland values are now 23.7% above the previous peak in 2007.  When adjusted for inflation values are up 13% over the past year and are 6.6% above the previous peak.
Nationally, the picture is a little more sedate, with the nationwide average price rising to $457,312 in October, up from $452,535 in September.
The rise in the past 12 months is 8.9%, which is up on the 8.4% annualised rate recorded in September. This means prices are now 10.4% above the previous market peak of late 2007. When adjusted for inflation the nationwide annual increase drops slightly to 7.4% and values remain below the 2007 peak by 4.8%.
A year ago the Auckland average price was $590,231, while nationally the average price was $420,048.
As of October 1 the Reserve Bank introduced "speed limits" on high loan-to-value (LVRs) lending, principally to protect financial stability, but also with the intention of cooling the house market.
The RBNZ is picking annual house price inflation to peak at about 10% within the next six months and then fall - to about 4% - by the end of next year. It expects that the LVR measures could trim 1 percentage to 4 percentage points - or to take a midpoint, say 2.5 percentage points - off house price inflation.
The latest QV figures, like those from Auckland's biggest real estate firm Barfoot & Thompson, suggest no immediate impact at all on the housing market from the LVR limits.
However, with many deals and mortgages likely to have been in place before the start of October, any real impact from the LVR moves is more likely to be visible from this month on.
A lack of supply of housing in Auckland is seen as a key problem, with an estimated shortage of about 30,000 houses.
The Government and the Auckland Council have recently entered into an Auckland Housing Accord, through which it is aimed to add a further 39,000 houses in the Auckland region over the next three years.
The process to create "special housing areas" has already begun in Auckland and the first of these were named recently. A further announcement on more special housing areas is expected later this month.
QV.co.nz research director Jonno Ingerson said that as had  been the case for some time, current nationwide value increases were largely driven by Auckland and Canterbury. 
"Most of the rest of the main centres are also increasing but at a slower rate.  In contrast, many of the provincial and rural areas have declined in value."
Ingerson said the LVR caps had the potential to have "a considerable impact" on the market.
"By limiting lending to buyers with a low deposit this will cause those people to reconsider their options. Some will choose to hold off and save more, some will find other sources of money to boost their deposit, and others will lower their price expectations. It will take some months before any evidence of this becomes clear."
If a significant number of these first home buyers dropped out of the market then volume and values would be affected, Ingerson said.
"In Auckland and Canterbury in particular where there is very high demand for property, the impact may be felt less.
"If some first home buyers decide to drop out, there will still be other willing buyers. The lower number of first home buyers also offers opportunities for property investors.
"First home buyers are often driven by emotion and a desire to get into the property market. As a result they may pay more for a particular property than investors who are considering more whether the investment stacks up for a particular sale price.
"Outside of Auckland and Canterbury, and particularly in the provincial areas where demand is lower, the LVR caps may have a larger impact. The removal of first home buyers will leave a gap in the market that may not be filled and so prices would decrease further."
Here is QV's regional breakdown:
Auckland
Values across Auckland are continuing to increase well, up 13.6% above last year.  Waitakere still leads the way with values up 18.4% over the past year, with North Shore and old Auckland City not far behind though, at 16.2% and 15.1% respectively. 
Over the past three months, Waitakere, North Shore, old Auckland City, Papakura and Manukau have each risen 5-6.5%, whilst the outer areas such as Franklin and Rodney are considerably behind, each only seeing just over 1% growth.
Within these areas, all of Manukau is performing well, with Manukau East, Central and North West each seeing over 5% growth in the past three months.  Auckland City East has seen values increase 6.2%, whilst North Shore Onewa remains the highest at 7.9%. 
QV Valuer Bruce Wiggins said "With the LVR restrictions having come into play, over the past month we have seen fewer potential buyers at some open homes with some properties not selling at auction and having to be relisted.  In saying this, the lower end of the market is still buoyant thanks to the high number of investors, although we haven't seen this affect rental prices as yet."
"In the mid to high range, properties inside the zone for both Auckland Grammar and Epsom Girls Grammar have always been popular, we have seen some recent sales of similar properties that are both in the zone and out of the zone with up to a $500,000 difference in price."
Hamilton and Tauranga
Values in Hamilton are still growing slowly, now up 1.7% over the past three months, and 5.1% over the past year.
QV Valuer Richard Allen said "Although the LVR changes seem to have had little impact on sales in Hamilton so far, there has been a slight impact on new building projects.  There also seems to be a lack of listings across the market still."
Tauranga continues to fluctuate within a small range, with values now 0.7% above this time last year and 1.2% over the past three months.
Wellington
Values across the Wellington area have been pretty flat, now sitting 2.3% above this time last year.  Areas within the region have been relatively volatile over the past few months.  Lower Hutt has seen the highest increase over the past three months at 1.2%, with Upper Hutt and Wellington City having declined.
Values in Lower Hutt now sit 4.1% above this time last year, however all other areas have seen an increase no higher than 2%.
QV Valuer Kerry Buckeridge said "We have started to see second tier lenders enter the market more with first home buyers, especially in less expensive areas, as they become a more competitive option since the LVR changes."
"There seem to be more investors in the market also, with properties showing development potential, especially in-fill, being snapped up."
Christchurch and Dunedin
Christchurch values are still significantly above this time last year, with more growth seen recently.  Values are now 11.8% above last year and 2.7% up over the past three months.  Apart from Banks Peninsula, which is down 6% over the past three months, all other areas have increased with the Southwest area of the city seeing a 3.9% increase.
QV Valuer Daryl Taggart said "Within the market we are seeing buyers who know their financial limits and who come to auctions or negotiations sticking to their bottom dollar.  However, we are seeing fast turnarounds at the same time."
"Developers are seemingly comfortable purchasing TC3 land and then paying any extra costs to develop the land, such as engineering costs.  Rebuilds in the city are coming along well, however Selwyn still leads the way with new builds."
Dunedin remains fairly steady, with values increasing slightly.  They are now 2.7% above last year having seen a 0.8% increase over the past three months.
QV Valuer Duncan Jack said "The market remains steady with LVR changes yet to have a significant effect on value levels in Dunedin.  There is a slight lack in listings and good demand across different price ranges."
Provincial centres
Most of the provincial centres are still experiencing growth.  In the North Island, Whangarei, Taupo, Gisborne and Palmerston North are all up 2-3% over the past year.  New Plymouth is up considerably, with 5.3% year on year growth and 2.1% growth over the past three months.  
Napier is a key area that has seen a small decline over the past three months, with the LVR changes already starting to impact first home buyers.
In the South Island, annual growth seems to be generally a little higher than provinces in the North Island.  Ashburton, Timaru and Central Otago have all seen annual growth of over 6%, whereas areas such Kaikoura, Invercargill and Southland have seen limited growth if not a decline over the past year.