Weekly mortgage approvals reach highest level by both volume and value since RBNZ's low equity loan restrictions were introduced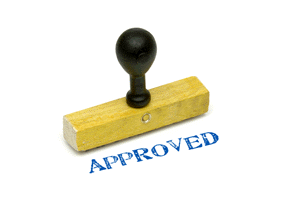 A total of 6,574 mortgages were approved last week valued at $1.150 billion, the Reserve Bank says. This is both the most for a full week and the highest value of approvals since restrictions on banks' high loan-to-value ratio (LVR) residential mortgage lending were introduced.
At 6,574 the volume is, however, down an estimated 8.6% based on a comparison of the most recent 13 weeks of data to the same 13 weeks last year. But the estimated annual percentage change, based on a comparison of the most recent 52 weeks of data to the immediately preceding 52 weeks, is an increase of 1.4%.
At $1.150 billion, the value was down 4.9% based on the 13 week comparison, but up 6.3% based on the 52 week comparison.
Mortgage approval data is a key measure to watch to gauge the impact of the introduction of high-LVR "speed limits" by the Reserve Bank from October 1. They mean banks must restrict lending at LVRs above 80% to no more than 10% of total new mortgage lending. This 10% limit excludes high LVR loans made under Housing New Zealand's Welcome Home Loans scheme, the refinancing of existing high-LVR loans, bridging finance or the transfer of existing high-LVR loans between properties.
In the week to October 4,  just as the lending restrictions were being introduced, 6,578 mortgages were approved valued at $1.196 billion. The figures for the week ending November 29, last week, topped those from the previous week, which had been the best since the LVR restrictions were introduced.
The value of approvals has topped $1 billion every week since July 26, except for the week that incorporated Labour Weekend when it came in at $932 million. The volume that week, ending November 1, was 5,229. Other than that, the volume of approvals has been at or above 6,000 per week over recent months.
The Reserve Bank started compiling mortgage approval data in October 2003. The record weekly high for volume of approvals is 11,193 in the week to December 15, 2006, and the record high for value is NZ$1.542 billion in the week ending March 16, 2007.