QV says national average house price up 9.2% in past year to $460k; Auckland prices up 15.2%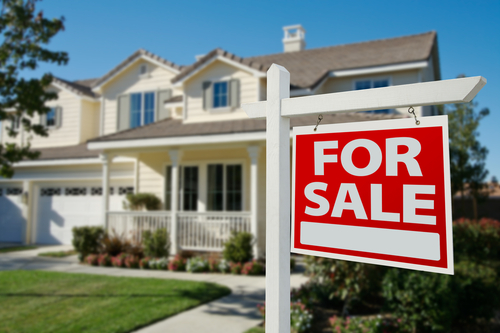 The runaway truck that is the Auckland housing market, has continued surging onward, with average prices climbing to $685,350 in November, up from $676,053 in October.
According to latest figures from government valuer Quotable Value (QV), Auckland's prices have risen some 15.2% in the past 12 months - with the rate accelerating in November, up from 14.5% as of October. Auckland's average price has risen by over $90,000 in the past 12 months.
Values in Auckland are now 25.4% above the previous peak.  When adjusted for inflation values are up 13.7% over the past year and are 8.1% above the 2007 peak.
Nationally, prices are continuing upward as well, although at a slower rate and with the overall average dragged up by the large Auckland market.
The average value across the country hit $460,067 in November, up from $457,312 in October and 9.2% higher for the past 12 months. Again this rate of growth has accelerated in the past month, up from 8.9% as of October.
Nationwide, property values have increased by 2.5% over the past three months. This means they are now 11% above the previous market peak of late 2007. When adjusted for inflation the nationwide annual increase drops slightly to 7.7% and values actually remain below the 2007 peak by 4.3%.
The other big hotspot of housing activity has been the post-earthquake recovery Christchurch, where average prices were up 12.4% in the year, to hit $450,049 in November.
Among other main centres, the Wellington average price was up just 3.1% to $529,888, Hamilton gained 5.5% to $356,829, Tauranga rose 3.5% to $438,540, Napier lifted 2.1% to $322,922, New Plymouth rose 5.9% to 343,184, Palmerston North climbed 2.4% to $287,683, Nelson gained 3.6% to $399,829, Dunedin was up 3.5% on $288,993, and Invercargill average prices firmed just 0.1% to $205,273.
As of October 1 the Reserve Bank introduced "speed limits" on high loan-to-value (LVRs) lending, principally to protect financial stability, but also with the intention of cooling the house market.
While the anecdotal evidence suggests first home buyers have retreated from the market for now, there's as yet no obvious impact on prices - though this would not have been anticipated to occur straight away.
The RBNZ is picking annual house price inflation to peak at about 10% within the next six months and then fall - to about 4% - by the end of next year. It expects that the LVR measures could trim 1 percentage to 4 percentage points - or to take a midpoint, say 2.5 percentage points - off house price inflation.
QV.co.nz's research director Jonno Ingerson said while it was still too early to see any definitive effect on values from the LVR changes, there were signs of changes in the market. There were reports of fewer potential buyers at open homes, longer marketing periods, and fewer auctions selling on the day.
"In the last three months there has been an increase in the number of completed sales to first home buyers. Some of this activity will have been due to people trying to purchase before their pre-approval expired. While there is anecdotal evidence of far fewer first home buyers in the market this has yet to come through in the statistics.
"A slowdown in activity in Auckland may be due to people sitting back to assess the impact of the LVR caps on the market. There remains a fundamental imbalance between supply and demand, with an increasing population and not enough houses. This should continue to fuel activity so this current slowdown may be temporary."
In areas of the country outside Auckland and Canterbury, where there was not as much of an imbalance between supply and demand, the LVR changes were likely to have a more marked impact. The reduction in first home buyers would lessen activity and the reduced demand should see values slow down, Ingerson said.
"Christmas is usually a time of the year when property market activity slows down dramatically and people use the holiday period to reconsider their intentions. It should start to become clear by March which direction the market is heading," he said
Here is QV's breakdown of the latest activity, region by region:
Auckland
Values across Auckland are still increasing, with the supercity now up 15.2% above last year.  Waitakere still has the fastest annual increase of 19%, with North Shore the next closest at 16.8%.
Over the past three months, growth has continued across the entire city, with Rodney in the north seeing the least growth at 3.5%, and Waitakere seeing the most at 6.8%.  Papakura is next in line with 6.1% growth over the last three months, whilst North Shore is sitting at 5.6%, old Auckland City at 5.3% and Manukau at 5.0%.
Within these areas, North Shore Onewa is still performing strongly having seen a 6.5% increase over the past three months, with Auckland City East and Manukau East the best performing areas in their regions, both seeing a 5.3% increase over the past three months.
QV Valuer Bruce Wiggins said "Although there has not yet been any distinct impact of the LVR changes in the Auckland market, we are starting to see some changes with open home numbers decreasing and more sales by negotiation as opposed to auction. Investors are also in the market, however they are only progressing on properties where they will see good returns." 
Hamilton and Tauranga
Values in Hamilton are still steadily growing, now up 1.8% over the past three months, and 5.5% over the past year.
QV Valuer Richard Allen said "The LVR changes might be taking a slight toll in the western areas of Hamilton, which traditionally attracts first home buyers, as we have seen demand start to drop here."
Tauranga remains patchy, with values now3.5% above this time last year and 1.5% over the past three months.
"Although interest from first home buyers is lacking, investors and holiday home buyers still appear to be in the market" said Richard Allen.
Wellington
Values across the Wellington area have been pretty flat with only a slight increase to see the region sitting 3% above this time last year.
Lower Hutt, Upper Hutt and Porirua continue to fluctuate, all having seen a 0.2% decline over the past three months. Annually, these regions are hovering around the 2-3% mark.
In the city, things aren't much better with increases at their highest in Wellington East, which saw 1.8% growth over the past three months.
QV Valuer Pieter Geill said "Both the Wellington and Hutt Valley markets remain pretty flat, with buyers seemingly taking a lot of caution."
Christchurch and Dunedin
Values in Christchurch still continue to grow, with fluctuations throughout the different suburbs.  Values are now 12.4% above last year and 3.2% up over the past three months.  Apart from Banks Peninsula, which is down 1.1% over the past three months, all other areas have increased with the Central and North area of the city seeing the highest increase of 3.6% increase.
QV Valuer Daryl Taggart said "The market remains active but the LVR changes have removed some of the hype, and this is best seen in the activity at auctions."
Dunedin remains fairly steady, with values now 3.5% above last year having seen a 1.3% increase over the past three months.
QV Valuer Duncan Jack said "Although we are seeing an improvement in listing numbers, the LVR changes are potentially the reason behind the slight drop in first home buyers in the market."
Provincial centres
Most of the provincial centres are still experiencing growth, although it is limited in some areas.  In the North Island, Whangarei, Thames-Coromandel, Taupo, Rotorua, Gisborne and Palmerston North are all up over the past three months. Gisborne has seen the highest increase of those regions, having grown 2.9%.
In the South Island, nearly all regions seem to have experienced growth over the past three months, with one of the exceptions being Queenstown Lakes, with a 0.8% decline.  Southland and Gore have seen some of the larger increases, with 4.4% and 3.9% increases respectively.