REINZ says median price dropped 5.8% past month; volumes down 4.3% compared with a year ago; Auckland down sharply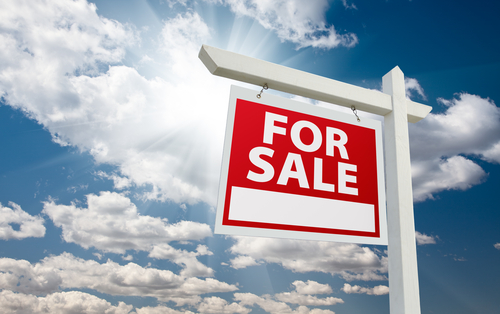 The national median house price slumped by 5.8% in the past month to $402,000, while sales dropped by 4.3% compared with a year ago, according to the Real Estate Institute.
The median price is still some 8.6% higher than a year ago.
Auckland's median price, which dropped $20,000 in December, slumped a further $31,000 to $569,000.  That's still some 11.7% higher than the median a year ago, but the rate of growth has slowed sharply in the past two months.
Nationally, the REINZ Stratified Housing Price Index, which adjusts for some of the variations in the mix that can impact on the median price, is 7.7% higher than January 2013. However, as recently as October, house price inflation by the same measure was peaking at 9.9%. So the latest figures suggest a considerable slowing in growth.
The Reserve Bank has said previously it expected house price inflation to peak at around 10%. This week Westpac economists reiterated their view that the house market growth had peaked and they expected to see price growth this year of about 6.5%.
The Auckland Index has risen 14.0% compared to January 2013, with the Christchurch Index up 10.0% and the Wellington Index down 1.1%.  As recently as September Auckland's house price inflation was running at 17.5%.
There were 4719 dwelling sales in the month of January, which was down 4.3% on January last year and down 17.0% compared with December.
On a seasonally adjusted basis the number of sales was 1.1% lower compared to December, indicating that the number of sales in January was lower than would normally be expected for this time of the year.
Clearly the Reserve Bank's limits on high loan-to-value lending introduced in October are having an impact.
While the latest month's figures show a sharp drop in the median price, recent monthly figures have actually shown a sharp increase in the median because of fewer sales in the lower price brackets because of the effect of the LVR policy.
ASB economist Daniel Smith said housing market data can be "very volatile" around the December/January period because of the holiday season.
"But if the recent pattern is sustained, price growth appears to have peaked in late 2013. Evidence of reduced pressure in the Auckland market, in particular, will be a welcome sign to the RBNZ."
But Smith said the "structural imbalances" that have seen house prices rise so quickly over the last year or two will take a long time to really diminish.
"Demand looks to have eased slightly since the LVR restrictions took effect, but may be starting to come back. The number of houses on the market remains extremely low, and strong inwards migration will add to demand in the Auckland and Canterbury regions.  Home building is accelerating, but will need to pick up further just to match population growth - let alone reduce the existing shortfall.
"With growth and inflation picking up, an OCR hike in March looks a near certainty. The question is how rapidly rates will rise from there. A slight easing in housing market pressures suggests that house price growth may undershoot the RBNZ's most recently published forecasts. We continue to expect a fairly gradual cycle of OCR increases," Smith said.
REINZ figures showed that while the total number of sales was down 4.3% compared to January 2013, the number of sales below $400,000 fell by 15.6%. This follows a fall in sales below $400,000 of 16.8% between December 2012 and December 2013.
So, the latest median figures appear to be some pay-back in terms of the median prices for recent rises that have arguably been artificially inflated. The median price nationally has now in fact dropped down to about the same level it was at before the LVR limits took effect.
REINZ chief executive Helen O'Sullivan said there were "a number of factors in play" in the market in January, including seasonal factors and the ongoing impact of restrictions on high loan to value lending.
"As a result it is difficult to get an entirely clear steer on the direction of the market this month. Volumes are still strong relative to the last five years, but are down 4.3% overall on the same time last year."
She said the "softer volume" result continued a pattern that began in November and continued in December.
"However, market feedback suggests that first homebuyers may be tentatively returning – with some assistance - to certain markets."
But this was "by no means a consistent message", with views decidedly mixed outside of the main cities.
"The national median price is up $32,000 or 8.6% on the same time last year, but down $25,000 or just under 6% from December 2013.
"This does suggest a softening price trend, which would come as a relief to many commentators."
However, January data was "often impacted by the seasonal mix of properties", with fewer high value properties coming to market in this month, she said .
A fall from December volumes is to be expected given that many campaigns will be timed to start in the latter half of the month after the holiday season ends, and transactions therefore don't conclude in that calendar month.
Four regions recorded increases in sales volume compared to January last year, with Central Otago Lakes recording the largest increase of 39.8%, followed by Northland with 11.9% and Hawkes Bay with 8.6%. Four regions recorded an increase in sales volume compared to December, with Manawatu/Wanganui recording the largest increase of 20.1%, followed by Taranaki with an increase of 6.1% and Central Otago Lakes with an increase of 5.5%.