ANZ to increase floating mortgage rates by 25 basis points and flagship savings account rate by 25 basis points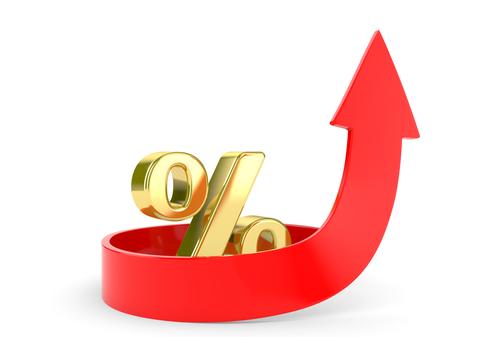 Hot on the heels of today's 25 basis points increase to the Official Cash Rate, the country's biggest bank has unveiled increases to its floating and flexible mortgage rates and "Serious Saver" savings account
The increase will see ANZ's floating mortgage rate rise to 5.99% from 5.74%, and its revolving credit 'Flexible" rate will rise to 6.10%.
The change is effective from 17 March for new borrowers, and from April 1 for existing lending.
The Serious Saver change is also effective from April 1, seeing that interest rate rise to 4% from 3.75%. See details on all banks' bonus savings accounts here.
Fred Ohlsson, ANZ's head of both retail banking and business banking, told interest.co.nz about 240,000 home loan customers are affected, and more than 1.3 million customers with savings accounts with ANZ will benefit. Ohlsson was keen to emphasise a rising interest rate environment is good for savers.
"This is good for people who have savings. This is good for a lot of our customers and we have many more customers that are reliant on savings as an income than people with a mortgage," Ohlsson said. "Borrowers have enjoyed three years of all time low (interest rates), I think it's fair to say. The same way a lot of our retirees and people who rely on savings as sole income or additional income have consequently not enjoyed the low rate environment for the last three, four, five years and that is changing too."
Ohlsson said there were no changes to ANZ's short-term fixed mortgage rates, such as six month and one year rates, at this stage. The bank did increase these rates just last week, however, by 14 basis points for fixed-term six month rates, and 20 basis points for one year rates. See all banks advertised, or carded, mortgage rates here.
Both fixed-term mortgage rates and term deposit rates were reviewed all the time, he added. He said it was too early to say whether ANZ would pass on OCR rises in full, in what's expected to be a series of increases from the Reserve Bank, to both borrowers and savers.
"It's not just the OCR that sets our funding costs," Ohlsson said. "The reality is in the last three to five months funding costs have gone up in anticipation of what the Reserve Bank did today. They've increased quite differently depending on the term. I would say the market is now well and truly anticipating 200 basis points (of OCR increases) in the next two to three years."
He added that although the majority of the 200 basis points of increases was likely to be passed on to both borrowers and savers, "we have to wait and see." Ohlsson also pointed out that ANZ increased term deposit rates late last month.
See all banks advertised, or carded term deposit rates here.
Here's ANZ's statement 
We will be increasing interest rates on Floating and Flexible home loans and our headline deposit product, Serious Saver by 0.25% p.a. The new rates take effect from 17 March for new Floating rate lending, and 1 April for new Flexible rate lending and all existing lending. The increase to the interest rate for Serious Saver takes effect from 1 April.

Retail interest rates are determined by a range of economic and market factors, of which the OCR is one. Borrowers have enjoyed historically low interest rates for a long period. The interest rate cycle is now turning as the economy gears up for a period of significant growth.

As a result, the cost of funding for lenders is increasing, which has to be taken into account when setting interest rates. These factors are reflected in today's rate changes for variable home loans and savings. While this means that interest costs for our Floating and Flexible home loan customers will increase, more than five times as many (more than 1.3 million customers) will benefit from increased interest rates on savings accounts held with ANZ.

The Reserve Bank has signalled a series of OCR rises over the next couple of years, which are expected to help curb rapid house price rises in Auckland. This will further affect interest rates for New Zealand consumers. It would be sensible for anyone who has a home loan, or is considering one, to ensure their budget is structured so they can comfortably manage further increases in interest rates.
These ANZ changes will mean that a 25 year loan will see payments rise by about $15 per month for every $100,000 borrowed.
| | | |
| --- | --- | --- |
| Loan amount | Previous floating | New monthly |
| indicative only | ANZ payment | ANZ payment |
| $100,000 | $   629 | $   644 |
| $200,000 | $1,257 | $1,287 |
| $300,000 | $1,886 | $1,931 |
You can work out your mortgage payment changes using our mortgage calculator.
ANZ's new floating rates compare with their main rivals as follows:
| | | |
| --- | --- | --- |
| below 80% LVR | Floating | Revolving |
|   |   | Credit |
| | 5.99% | 6.10% |
| | 5.75% | 5.75% |
| BNZ - Total Money | 5.74% | 5.99% |
| BNZ - Standard & FlyBuys | 5.99% | 5.99% |
| Kiwibank | 5.65% | 5.65% |
| | 5.64% | 5.75% |
|   |   |   |
| Co-op Bank | 5.70% | 5.70% |
| | 5.99% | 5.99% |
| SBS / HBS | 5.65% | 5.65% |
| TSB | 5.79% | 5.79% |
--------------------------------------------------------------
Mortgage choices involve making a significant financial decision so it often pays to get professional advice. A Roost mortgage broker can be contacted by following this link »
--------------------------------------------------------------