REINZ says annual house price inflation surged to 9.2% in past month from 8.2%; national median rose $25k in month to new record $440k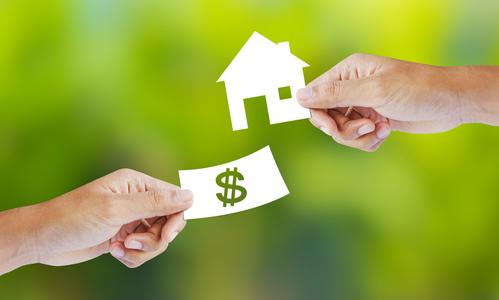 House price inflation rose to an annual rate of 9.2% in March, up from just 8.2% in February, while the national median price stormed to a new record high of $440,000, up $25,000 in just a month, according to the Real Estate Institute.
However, sales volumes nationally were well down on the volumes reported on the same time a year ago, while inflation in the hot and volatile Auckland market eased to 12.1% after spiking to 16.9% in February.
The figures run directly counter to those produced earlier this week by government valuer Quotable Value.
Auckland and Canterbury/Westland both recorded new high median prices of $637,000  (up 13.3% on a year ago) and $401,000 (up 11.7% on a year ago), respectively. See here for full regional breakdown.
It appears clear, however, the effects of the Reserve Bank's 'speed limits' on high loan-to-value lending, introduced in October, are still causing severe distortions in the market.
Banks have pulled their low deposit lending back to well below the 10% limit imposed by the RBNZ and would-be first home buyers have as a consequence largely retreated from the market.
The fact that far fewer numbers of houses are being sold in lower price brackets has been seriously throwing around both the average and median prices recorded.
Westpac chief economist Dominick Stephens said house sales remained low in the REINZ's latest housing market figures, and the number of days required to sell a house rose slightly, "indicating that the housing market remains subdued". 
But he said the price data emerging from the housing market was "a bit more mysterious". and was concerned that the REINZ's house price index "may have been skewed by the RBNZ's LVR restrictions".
"In the present circumstances, we prefer the Quotable Value monthly house price index as a more accurate measure of house prices. This has registered a sharp slowdown in house price inflation since the start of the year. The difficulty is that Quotable Value only records sales upon settlement, meaning the data is effectively two months behind the REINZ series.
"So the jury remains out on the trend in house prices. All we know for sure is that house price inflation was very slow two months ago."
This table below from REINZ of the composition of the latest month's house price sales compared with a year ago demonstrates the falling off of sales in the low end.

REINZ said while the total number of sales was down 10% compared with March 2013, the number of sales below $400,000 fell by 21.9%.  This followed a fall in sales below $400,000 of 17.7% between February 2014 and February 2013. REINZ concludes: "This may be indicative of fewer sales in the lower price brackets since the imposition of the LVR restrictions."
REINZ data shows there were 7315 unconditional residential sales in March, a 10% fall on the exceptionally high level of sales recorded for March 2013 (8,128), but a 19.4% increase from February. March is typically the busiest month of the year for real estate sales, however, on a seasonally adjusted basis the level of sales was about in line with sales in February, and down 9.5% compared to March 2013.
The latest house price inflation rate compares with 9.9% as recently as October and follows a recent sharp fall in the rate. Auckland's house price inflation was running at around 20% earlier last year.
The Reserve Bank said at the time it introduced the LVR limits last year that it expected house price inflation to peak at around 10% and most economists are picking an easing of price growth this year, with an expected rate of about 6.5% growth a popular pick - though forecaster Infometrics says house price inflation may dip as low as 2.4% this year before bouncing back strongly next year.
REINZ chief executive Helen O'Sullivan said the results for March further defined the divide between the drivers of the current residential market - Canterbury and Auckland - and the rest of the country.
"The low levels of stock held by agents in Canterbury and Auckland further suggests that there are not enough homes available to meet the demand from potential buyers," she said.
"There are also clear signs that the national sales volume trend is easing, continuing the trend that began last November. Only two of twelve regions, representing only 3.9% of total sales, showed an increase in sales volumes compared with March 2013.
"Despite the easing trend in volumes the median price continues to reach new highs, however, this may be due to the dominance of Auckland and Canterbury in the sales data and a noticeable shift in sales towards high value properties."
O'Sullivan said there appeared to be an increasing divergence between the regions that are seeing growth in their property markets; such as Auckland, Canterbury and Waikato/Bay of Plenty, and regions where the property market is far more subdued; such as Wellington, Hawkes Bay, Manawatu/Wanganui and Otago and Southland.
In many of the quieter regions the impact of LVR restrictions on first home buyers is still reported as strong."