REINZ says house sales volumes slumped 20.2% in April compared with a year ago; median price down 1.8% in past month to $432.25k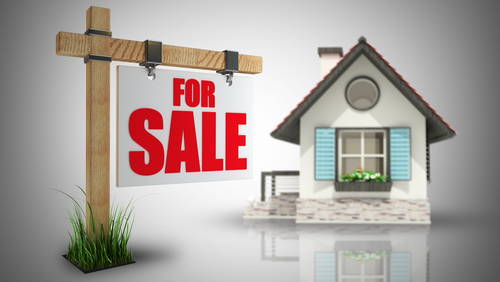 House sales volumes plummeted in April by 20.2% compared with the same month last year, according to the Real Estate Institute.
And the median sales price, which has been very volatile in recent times, fell by 1.8% over the past month to $432,250.
In terms of house price inflation, measured by the REINZ Stratified Index, which has also been volatile, the annual rate of inflation nationally fell to 8.5% from 9.2% a month ago. But the Auckland rate actually increased to 15.2%, from 12.1% a month ago.
However, in the previously overheating Auckland market sales volumes were down 21% on a year ago, while the median price slipped to $611,000 from $637,000 a month earlier. Here is the regional wrap-up around the country.
The extent to which the latest figures have been distorted by both having Easter in April, shortly followed afterwards by an Anzac Day on a Friday is hard to judge. Anecdotally, large numbers of people appear to have been encouraged by the timing of these public holidays to have an extended break between Easter and after the Anzac Day weekend.
In recent months house sales figures have in any case been severely distorted by the Reserve Bank's 'speed limits' on high loan-to-value lending, introduced in October. The LVR limits have affected the ability of particularly first home buyers to raise finance. This has has resulted in much lower volumes of houses sold in the lower price brackets, with the outcome being that both average and median house prices have been skewed.
The RBNZ indicated last week that the LVRs are going to be in place at least for the rest of the year.
The latest monthly figures released last week by government valuer Quotable Value showed declining rates of annual price increases, but a distinct uptick in prices during the past month. The latest REINZ figures, which can generally be expected to be more up-to-date, show something different again.
REINZ said there were 5670 unconditional residential sales in April, a 20.2% fall on sales recorded for April 2013, and a 22.5% fall from March.
It said April "typically" included the Easter break and school holidays, "however on a seasonally adjusted basis the level of sales was down almost 8% compared with March and down 18% compared to April 2013". 
REINZ chief executive Helen O'Sullivan said the sharp fall in sales volumes in April had impacted all regions, as well as Auckland and Christchurch where much of the price pressure has been in recent times.
"The fall in April compared to March 2014 and April 2013 deepens the underlying trend for easing sales volumes," she said.
"April is generally a softer month for real estate sales coming off the back of a generally strong March and with the added complications of school holidays and Easter.
"However, these factors cannot explain the entire drop between April this year and April last year – the volume of sales has retreated to 2012 levels, and is the seventh lowest April volume recorded by REINZ.".
O'Sullivan said the number of sales in the sub-$400,000 category continued to fall faster than the market overall, "suggesting that the LVR restrictions are continuing to have an impact on buyer intentions at the lower price points"
She said the number of sales below $400,000 fell by 31.6% compared with April a year ago. This followed a fall in sales below $400,000 of 21.9% between March 2013 and March 2014.
"The lift in the Official Cash Rate by 0.5% over the past two months is likely to have also had an effect. 
"Commentary from real estate agents around the country indicates that first home buyers are an even scarcer commodity than they were in October and November last year."
But at the same time, O'Sullivan said there was increasing activity in the $1 million plus category, not only in Auckland but in a number of other centres as well.
Westpac senior economist Michael Gordon said April was "another mixed bag" for the housing market, according to the REINZ figures, with sales falling further but prices remaining stubbornly high.

"House sales slid another 5.5% based on our seasonally adjusted estimates. That leaves them 18% below the peak reached last September, just before the RBNZ's restrictions on high loan-to-value lending came into force."

He said that April data needed to be treated with caution - "a point that we'll probably be making several times over coming weeks".
"Standard seasonal adjustment programs can cope with the shifting timing of Easter, and while Anzac Day is not explicitly accounted for, it is a regular part of the April landscape. What's harder to compensate for, however, is the potential interaction between the two holidays when they fall in the same week, as they did this year - some people effectively treated this as a week-long break, which may have temporarily depressed the level of activity. So the drop in house sales in April may prove to be overstated, but we'll need to withhold judgement until we see the May figures."

But Gordon said that "in contrast", house prices - which won't have been affected by the Easter timing - continued to hold up.
"The stratified price index rose 0.6% in April, on top of a combined 2.8% increase in February and March. There's no obvious sign that the price index was skewed upward by the composition of sales, at least for the April month - in fact, sales fell more for high-end than for low-end properties. And it's notable that banks had started to ease their lending criteria by April, in order to get their share of high-LVR lending back up towards the 10% limit (by March the share had fallen to 3.6%). So this may point to a second wind for house prices, albeit a modest and temporary one. 

We prefer the Quotable Value monthly house price index as a more accurate measure of house prices. This has registered a substantial slowdown in house price growth since the start of the year. The difficulty is that Quotable Value only records sales upon settlement, meaning the data is effectively two months behind the REINZ series.
"So the jury remains out on the trend in house prices. All we know for sure is that house price inflation was slowing two months ago."
ASB economist Daniel Smith said while activity continued to slow, signs were that price pressure remained elevated in the Auckland and Canterbury markets.
"Nationally, days to sell – a good indicator of the degree of pressure in the market – edged lower to 34. That is more or less in line with what we saw over most of 2013. In Auckland, days to sell fell from 32 to 30 – again, in line with where this measure sat through most of last year. In Christchurch, days to sell stayed at 28.
"The REINZ stratified price index also suggests that house price inflation is not set to slow dramatically. The overall index was down 0.2% month-on-month in seasonally-adjusted terms, with the annual rate of growth slowing to 8.5% (down from 9.2% in March but still above the annual rates seen in January and February). Looking at the three-month-moving-average, annual house price inflation in Auckland remains very stable at 14-15%. In Christchurch, the annual rate has actually lifted a little over recent months, currently sitting at 10.6%," he said.
Smith said the REINZ data for April confirmed what was seen in data from Barfoot and Thompson last week – sales volumes dropped noticeably during the month.
"The uniform nature of the slowdown (across regions and price brackets) suggests that the timing of holidays during the month may have played a part, alongside the general slowdown in activity that has been seen since late 2013.
"While activity is declining, the degree of pressure in the market remains acute in the Auckland and Canterbury regions. That is not surprising given strong population growth and the very low levels of homes on the market. A slight lift in new listings over recent months, combined with lower demand due to the LVR restrictions and, increasingly, higher mortgage rates, should see price growth slow steadily over the next year or two."