Realestate.co.nz reports 2.3% drop in new national house listings in May, but Auckland rises; national average asking price rises 1.3% to $483.5k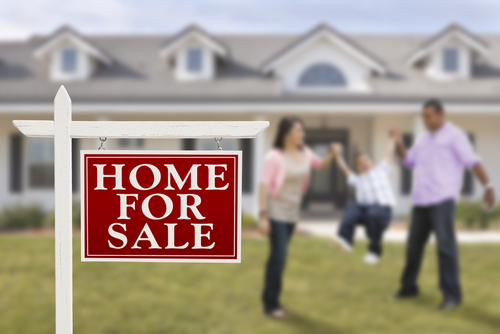 The number of new house listings nationally dropped by a seasonally-adjusted 2.3% in May, according to Realestate.co.nz.
However, the under pressure Auckland market saw a 3% rise in listings.
The national drop was largely due to big falls in new listings in places such as Waikato and Bay of Plenty. Between April and May 2014, Waikato saw a seasonally-adjusted 14.5% drop in new listings, while Bay of Plenty had a 10.8% fall - although that drop followed a perhaps rogue 15.6% rise the previous month.
The ASB, which has now changed its call on interest rate rises this year and is picking another Reserve Bank hike in rates next month, said that the housing market remained very tight, although it was encouraging to see some improvement in Auckland and Canterbury.
ASB economist Christina Leung said there had been strong growth in residential construction in Auckland and Canterbury in recent months, "and we expect these two regions will lead construction growth over the next couple of years. This should take some of the pressure off the housing market in these two regions over the coming years".
"For now though, the continued pressures in the housing market remain a concern to the RBNZ, as highlighted in yesterday's June [Monetary Policy Statement]. The RBNZ is particularly concerned about the boost strong net migration inflows will have on housing and household demand. With little sign given by the RBNZ of an imminent pause in its tightening cycle, we now expect the RBNZ will follow up with another OCR increase at the July OCR review."
But despite the fall in national listings, the number available for sale - expressed in weeks worth of houses - increased to 31.2 weeks, from 28.9 in April, while in Auckland the figure increased to 16 weeks from 15.1.
The latest Auckland figure compares with just 12 weeks worth of houses available for sale at the same time a year ago.
The increase in inventories, however, appears more a product of the drop in sales nationally that has occurred since the Reserve Bank introduced 'speed limits' on high loan-to-value lending in October.
In terms of actual (not seasonally-adjusted) listings in May, the number nationally was 10,745, which was down some 2.7% on the 11,045 new listings in May 2013.
In Auckland the were 3662 new listings - down 1.5% from the 3719 for May 2013.
The RBNZ has welcomed the fall in house sales as a sign that the LVR restriction is working, but vendors remain reluctant to see prices follow sales volumes down.
And after dipping in April, the national average asking price for house sellers gained 1.3% to $483,524, only marginally below the all time record set in March of $484,263. In Auckland, the average asking price was $685,246, practically the same as the new record set in April of $685,426. In Wellington the average asking price in May was $453,850, while Canterbury came to $442,784.