Westpac thinks the Reserve Bank will hike the OCR again next week, then hit the pause button until next year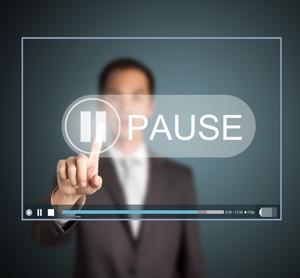 Westpac believes the Reserve Bank will raise the Official Cash Rate next Thursday and then pause for a cup of tea before resuming interest rate hikes next year.
In his latest forecast on the Reserve Bank's intentions, Westpac chief economist Dominick Stephens said the decision to raise the OCR next week was supposed to have been be a slam dunk, but the arguments in favour of increasing it are now less compelling. So far this year the Reserve Bank has increased the OCR three times, by 25 basis points each time, to 3.25%.
"After the June Monetary Policy Statement we were in no doubt that the Reserve Bank planned to hike the OCR by 25 basis points at the July OCR review, unless of course some extreme data surprise came along to cancel the hike," Stephens said.
Although there hadn't been any extreme events since then, there had been a "constellation of economic developments" over the last few weeks that raised questions about the urgency for OCR hikes, he said.
They included sharp declines in dairy and log prices and the New Zealand dollar moving even higher than it was earlier in the year.
Also, the economy had lost some momentum and fixed mortgage rates, which the Reserve Bank had considered too low, had risen sharply.
The only upside indicator over the last few weeks had been stronger net immigration.
"After mulling this plethora of downside developments, we are sure that the Reserve Bank will conclude that the requirement for OCR hikes has attenuated - but has not been eliminated," Stephens said.
"The June MPS showed that the Reserve Bank expected to lift the OCR by 1.5 percentage points over the next two years.
"The requirement may now be for the OCR to rise by only 1.25 percentage points."
Stephens said he still expected the Reserve Bank to raise the OCR next week, but he doesn't expect any further rises until January.
"Such a pause was always the Reserve Bank's plan," he said.
"Whereas we previously expected the hiking cycle to resume in December 2014. we now anticipate a lengthier pause."