NZ Initiative says we need another 113,800 new homes by 2031 as demographic changes come home to roost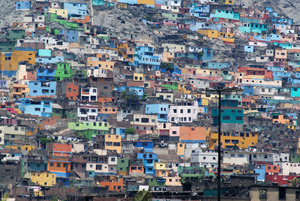 A report by think tank the New Zealand Initiative says this country could face a housing shortage of 113,800 homes by 2031.
The report claims official figures underestimate the scale of crisis, which is more serious than most people think.
New Zealand Initiative executive director Oliver Hartwich says current construction levels are much lower than officially forecast, which has serious implications for the housing market.
"This is the greatest crisis facing New Zealand and unless we ramp up supply well beyond current levels, home ownership could be out of reach of most families within 20 years," he said.
"If we don't build at least 113,800 additional houses within 20 years, we could see Auckland house prices match or even exceed Sydney levels within that time.
The Initiative's figures are based on demographic changes  caused by an ageing population, combined with overall population growth and current construction levels.
The Initiative believes this will create a situation with more houses being empty nests that are occupied by older people, while other homes have more people crowded into them.
"You'll see more and more homes with one occupant while next door you'll see larger numbers of people crowded together," Hartwich said.
"The solution is simple. We need to build more and we need to build now," he said.