Bank CEO sees 'very, very limited impact' from RBNZ move on residential property loans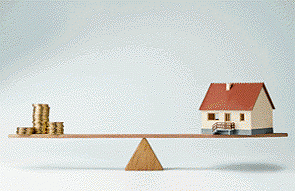 By Gareth Vaughan
The Reserve Bank's plans to make trading banks treat residential property investors as a different asset category to home owner-occupiers will likely result in just modest increases to interest rates for property investors, says the Co-operative Bank's CEO Bruce McLachlan.
McLachlan, who is also an-ex Westpac NZ executive where he was acting CEO for nine months during 2008/09, told interest.co.nz he supports what the Reserve Bank's trying to do, but isn't sure it's going to succeed.
"I have a funny feeling that this is actually going to have very, very limited impact. Broadly I support what they're trying to do because they (loans to property investors) are a different asset class. And a variant on the retail asset class is what makes sense to me," McLachlan said.
"But is it actually going to slow the market, is it actually going to impact the capital of banks enough that they're going to change their pricing enough to make a difference in the market? I think there has to be a real, real question mark about that."
He said the Reserve Bank proposals, in the consultation paper released last week, were looking at "pretty modest risk weight changes."
"When you look at what they think will happen to general risk weights... the vast majority of property investment stuff will be below 80%. This means if banks act rationally it'll be relatively modest pricing changes for property investors. And then is it really going to impact the market at all?" Questioned McLachlan.
"My  gut feel is this is going to result in very modest price increases for property investors. And that's almost regardless of any options (of the three touted by the Reserve Bank). And clearly some options are going to catch more than others, but regardless is it really going to have much material impact?"
Three options
Last week the Reserve Bank said it was considering three ways mortgage loans to residential property investors could be defined as it works to establish a new asset class for such lending within trading banks' capital adequacy requirements. Currently investor mortgages are treated the same as owner-occupier mortgages for regulatory capital purposes. The move is partly to facilitate the introduction of a macro-prudential property investor policy should that become necessary, the Reserve Bank said.
The three possible alternatives under consideration include:
· if the mortgaged property is not owner-occupied; or
· if servicing of the mortgage loan is primarily reliant on rental income (with the threshold likely to be 50%); or
- if servicing of the mortgage loan is at all reliant on rental income.
The potential is that the Reserve Bank move could make loans more expensive for property investors, and potentially harder for them to obtain, given banks will have to hold more capital against such lending than they currently do. The latest monthly Reserve Bank data shows investors accounted for $1.146 billion, or 32%, of new residential mortgage lending in January.
The Reserve Bank also said it wants to establish a new asset sub-class within the existing retail asset class rather than categorising loans to residential property investors as corporate loans.
Currently Kiwibank and the other NZ owned banks
have an average portfolio risk weight of just under 40% on home loans. The average risk weight for the big four 
banks
' - ANZ, ASB, BNZ and Westpac - is around 30%. For the new asset class of residential investor loans the Reserve Bank wants a consistent approach across all 
banks
. The 
Reserve
Bank
 says where there's mortgage insurance, risk weights on residential property loans secured by a first mortgage could be 40% on loans with loan-to-value ratios (LVRs) below 80%, which comprise the bulk of banks' mortgage books.
The risk weights feed through to how banks' regulatory capital requirements and ratios are calculated. Effectively the higher the risk weight, the more regulatory capital required to be held against a loan.
New Zealand Bankers' Association CEO Kirk Hope told interest.co.nz last week, after the release of the Reserve Bank's consultation paper, it looked like the prudential regulator had "come up with a pretty reasonable set of options."
Outcome 'completely different' under initial proposal
McLachlan said the outcome would be completely different under the Reserve Bank's initial proposal. This would've seen anyone with more than five properties, regardless of whatever other income sources or revenue streams they had, being treated as if they were running a small business. Bankers suggested this option was flawed because, among other things, it would be tricky if investors had loans with different banks and when properties were owned through trusts and companies.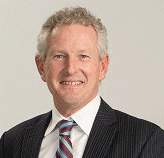 "It would be totally different under what they were talking about previously, which was really 'we're going to take property investors and pretty much take them to 100% risk weight.' Now that in my mind has quite a material impact," said McLachlan (pictured).

"A residential loan versus a commercial loan, those are priced  materially differently. If it's a modest change in the risk weight I just don't think it's going to move the dial much. Even if it was going to be a quarter percent change to property investors, I don't think that would have a material effect on that market."
McLachlan added that he doesn't think there's any debate that property investment is a different asset category to owner-occupier. And he also said the path the Reserve Bank had previously been heading down, classifying anyone with five or more properties as commercial borrowers rather than retail customers, even if in principle it was right, was 
going to be impossible to measure and impossible to administer.
"The (consultation) paper itself does not say that the goal is to slow the Auckland housing market. But the only reason we're having a financial stability discussion is because of the movement in Auckland house prices," said McLachlan. "If the intention is to try and slow the market then clearly you are going to go down the avenue that's more likely to be successful."
He said any of the three options the Reserve Bank has floated would be "very easy" to administer, once it's crystallised as to just who a property investor is.
Protecting the banks
Meanwhile, credit rating agency Fitch views the Reserve Bank's move positively.
"Higher capital requirements for investor loans may result, which combined with the existing LVR limit could help protect banks' against material losses in the event of a property price correction," said Fitch.
Fitch also suggested the introduction of higher capital rules for investor mortgages might slow the growth rates of Auckland property prices.
"Increased investor demand and a rise in investor mortgages appear to be a contributor to this strong growth, and the Reserve Bank's proposed limit could address some of the risks associated with these loans. The agency expects banks to charge higher interest rates on investor mortgages to offset the higher capital requirements which may deter some of the more marginal investment activity in the market." 
Auckland house price rises of more than 10% per annum over the last two years are "unlikely to be sustainable in the long-term."
"Investor mortgages typically have lower LVRs relative to owner-occupier loans and therefore are less susceptible to the Reserve Bank's existing LVR restrictions, introduced in October 2013," Fitch said.
Limiting the growth of household debt
Fitch also believes an indirect impact of the Reserve Bank's move could be helping to limit the growth of  household indebtedness by reducing house price appreciation closer to income growth.
"New Zealand's household debt, measured as a percentage of disposable income stood at 156% at end-September-2014, which is high relative to many peer countries and has increased by five percentage points since 2012," said Fitch.
"Although interest rates are still low compared to the historical long-term average, a rise in the Official Cash Rate could place borrowers at risk of being unable to service their mortgages, and may eventually lead to asset quality problems for the banks. However, this risk is partly mitigated through bank affordability testing, which includes adding a buffer above the prevailing market interest rate when assessing serviceability."
This article was first published in our email for paying subscribers early on Monday morning. See here for more details and how to subscribe.