Key relaxed about effect of dropping major RMA reforms on new housing supply; says there are mixed views; Labour open to procedural reform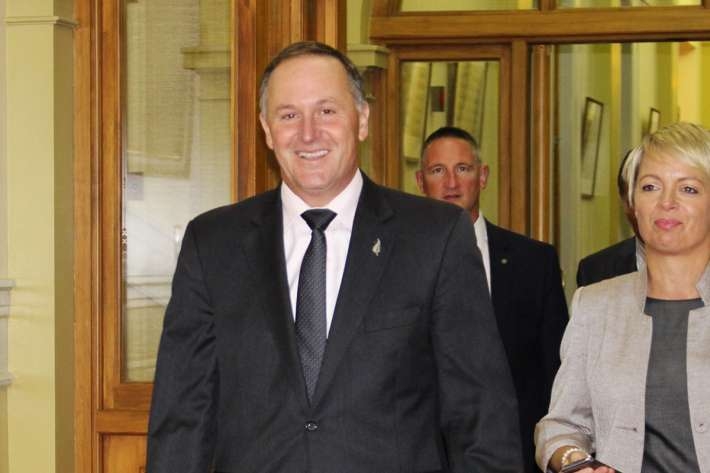 By Bernard Hickey
Prime Minister John Key has downplayed the effect of abandoning major Resource Management Act (RMA) reforms on any increase in housing supply, saying there were "mixed views" about how much the original reforms would have addressed Auckland's housing shortage.
"I think there is a mixture of views," Key told reporters in Parliament when asked about the effect on the Government's push to increase housing supply via the reforms.
Key said yesterday the Government would "rip up" its plans to reform the core sections 6 and 7 of the RMA. The reforms would have included housing affordability, economic development and jobs in the main principles of sections 6 and 7, alongside the current ones around environmental protection.
Key said the Government would now push ahead to find support for procedural changes to speed up consenting, but steer clear of the more controversial changes to sections 6 and 7.
"Certainly there is a lot of people, and I would agree with this, that say the procedural changes are very important," Key said.
"There was certainly a view from some people that merging section six and seven, or the reform of six and seven, was very important, but there are a mixture of views in that space. But, look, we deal in the real world and the real world is that we need to get support from partners for legislation that we pass. Peter Dunne is not keen on the changes around six and seven," he said.
"He's very happy I think to support the government on a range of procedural issues and other changes within the RMA, but not around six and seven. Other parties may have a different view on that."
Environment Minister Nick Smith, who is responsible for drafting the reforms and shepherding it through Parliament, said National's loss in Northland would make the job of reforming the RMA more challenging.
"It's going to mean we need to take more time, but I am still very committed to reform and I am very committed to working with our support parties to be able to pull together a reform package that will help housing affordability, will help ensure New Zealand is able to grow and create jobs, but also ensure we look after those core environmental values that many New Zealanders hold dear," Smith told reporters.
Smith said the current Act was big and complicated and involved a large number of amendments.
"We've had officials working pretty hard since October last year on those changes. With the extra number of support parties required to get the bill through Parliament, no doubt its going to be harder, no doubt it's going to take more time," he said. Smith said he preferred to work with the Government's support partners before going to New Zealand First and its leader Winston Peters.
"My previous experience with Winston -- he's a pretty Machiavellian character to work with," he said.
English on RMA reform
Finance Minister and Housing NZ Minister Bill English also downplayed the impact of the dropping of major RMA reforms.
"There's quite a bit of discussion to go on yet around sections 6 and 7. Most of the RMA reform proposals are pretty broadly agreed. Pretty well everyone thinks we can have a process that speeds up the decisions -- a bit more predictable and a bit less complicated," English said, pointing to the Government's success in the last three to four years in pushing through big infrastructure projects through consenting processes in around two years, rather than the usual 5-6 years.
"There's a whole lot of procedural change, where the direction is broadly accepted by most people including local Government. The Special Housing Areas have illustrated with councils that a lot of their own planning procedures are pretty long winded and complicated. In fact they've been trying to get more special housing areas in order to bypass their own processes," he said.
He said procedural RMA reforms could deal with the looming issue of the expiry of SHA legislation next year.
Little on RMA
Labour Leader Andrew Little said Labour was open to working with the Government to working on RMA reform to improve housing affordability, as it had been before the election -- aside from wholesale section 6 and 7 changes.
"We've never known what the planned changes were to the extent that any were ever contemplated. What we do know is there is an issue about what is needed to get more houses built more quickly. We've offered for many months to co-operate with the government on that. We think that can be done through a National Policy Statement and through other measures that might be needed," Little told reporters in Parliament.
"I challenge John Key and his government, if they are serious about improving the rate of house building, to cooperate with us in our proposals and our approach that won't compromise environmental standards but will get more houses built more quickly," he said.
Little on NZ Power
Elsewhere, Little confirmed Labour was reviewing its New Zealand Power policy. Energy Spokesman Stuart Nash was reported this morning as saying he opposed the Labour/Green New Zealand Power proposal to create a state-owned buyer of all wholesale electricity.
Little said all of Labour's pre-election policies were under review over the coming months.
"All of our policies are up for review, the scary ones and the not so scary ones. The New Zealand (Labour) Council will determine the level of scariness and the level of change required in each of the policies," Little said.
Little said in October last year when announcing he would run for the Labour Leadership that he wanted a review of Labour's Capital Gains Tax, delayed retirement age and New Zealand Power policies, saying voters had been frightened off by too many big policy changes.
"There are some policies, and I am very clear, that were scary to voters and there were others not so scary. All policies, scary and unscary, are being reviewed as part of the party process. We will get to the end of that in a few months time and we will determine what our policies are from that stage," he said. Little would not criticise Nash for raising the issue, saying he wanted all his MPs being active and "intellectually engaged."
(Updated with new pic, building consents chart)