PM Key says Government sending letters to owners of 14 Special Housing Areas in Auckland that they must develop the land, or lose the Special Housing Area status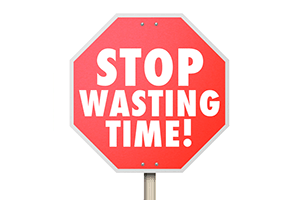 By Bernard Hickey
Prime Minister John Key has signalled the Government plans to tell the owners of 14 Special Housing Areas (SHAs) in Auckland that they must develop their land or lose their special status.
Key made the comments at his weekly post-cabinet news conference in response to questions about what the Government was doing about surging house price inflation in Auckland and the Reserve Bank Deputy Governor Grant Spencer's call last week for action to increase taxes on capital gains for property investors.
Key said owners of 14 land areas deemed to be Special Housing Areas (which are given accelerated consents) faced demands to develop the land or lose their SHA status.
Housing and Construction Minister Nick Smith confirmed the Government and the Auckland Council were planning to send letters warning the land owners their SHA status could be revoked.
"They'll probably find in the next few days they'll be getting a letter from Nick Smith, to say that if they don't progress or bring those Special Housing Areas on to the market, then the Special Housing Area designation will be taken off them," Key said.
A spokeswoman for Smith said Smith and Auckland Mayor Len Brown agreed at a quarterly Housing Accord steering group meeting last week to send the letters.
"The advice the Mayor and the Minister received at the time was that 70 of the 84 Special Housing Areas established to date in Auckland had applied for structural plans or resource consents, but 14 had not," the spokeswoman said.

"The letters informing the owners of these 14 areas of the option of revoking Special Housing Area status are being prepared. The letters will invite the owners to provide evidence of work being undertaken to bring the land into housing development, and will advise that if progress is not made, the Minister may revoke the Special Housing Area status," she said.
'Capital Gains Tax won't work, and won't happen'
Meanwhile, Key ruled out a Capital Gains Tax or any widening of taxes on capital gains made by rental property investors, as suggested by Spencer in last week's speech.
He said such a tax would not work to address any short term house price inflation as it would take too long to introduce and then too long to have an impact.
"I don't think the Capital Gains Tax would work, if that's what Grant Spencer was talking about in terms of a short term problem as he would define it in Auckland," Key said.
"In reality, firstly, if we wanted to put in a Capital Gains Tax, we would have to go to the electorate and campaign on it, because we specifically said we wouldn't. There is no way I would implement a Capital Gains Tax if we didn't have a mandate from the people. There already is a Capital Gains Tax and how that's applied is always open for debate. A new Capital Gains Tax is not something we'd promote," he said.
"Secondly, it would take a couple of years to theoretically devise that, and thirdly, the advice we've always had, is it would take a decade to get any revenue. So, it's not a short term fix, if that's the point Grant Spencer was making."
Key said a Capital Gains Tax had not been effective in controlling house price inflation in other markets and the Government's view was that bolstering the supply-side was the correct primary response, although the Reserve Bank could take further actions on its own.
"There are discussions between the Minister of Finance and the Reserve Bank around any other options they have available to them or we might want to consider. We've always said we're happy to continue those discussions and last week I said I actively encouraged them to continue to explore areas that they think they can make a difference in," he said.
Loan to income ratio?
Asked if the Reserve Bank could adopt British style loan to income ratio limits, Key said he had not seen any such proposals.
"We're not closed to saying if the bank has a view or the Minister of Finance has a view about some things the bank could do, we'll explore those," he said.
'Market says Auckland not over-valued'
Key also questioned the Reserve Bank's view that Auckland house prices could be over-valued, arguing there had not been a major correction in 45 years because the market believed the value was supported.
"One of the reasons why you probably haven't had a significant correction over the last 45 years is because there's a general view that house prices are not over-valued relative to a whole lot of different factors," Key said.
He was then asked if the Auckland market was still not over-valued.
"The market will always assess these things, not politicians. If you look at the general demand and the general structure of Auckland, I'm not saying prices shouldn't go up. I'm just saying If the market truly believed they were massively over-valued, then it wouldn't be the way that it is," he said.
He was then asked about the Reserve Bank's view that Auckland house prices were among the most over-valued in the world.
"If that's the case, then they haven't corrected," he said.
'General belief Auckland not over-valued'
Key said he accepted prices were going up too rapidly, but that the best response was to bulk up supply, which had worked in Christchurch.
"If there hasn't been a correction over 45 years, it's an indication of the fact that at this point -- for decades -- there's been a general belief that they've been appropriately valued at the time," he said.
"It doesn't mean there not going up too rapidly or the Government's doesn't want to help that dramatically by making sure there's more supply."
Key said the Government's "not sitting back doing nothing, but it's not a perfect market in housing and things take some time."
"Three or four years ago you were struggling to sell a house in Auckland. Now there's a lot of demand, but it's not a new issue," he said.
"House prices are still going up at a slower rate under us than under the previous Government."
REINZ figures show Auckland house prices rose 67% in the first six and a half years of the 1999-2008 Labour Government. They have risen 60% under the first six and a half years of the 2008-2015 National Government.