Treasury criticises RBNZ's new high LVR limit on Auckland property investors; says it should have focused more on systemic risk than house prices; concerned about late notice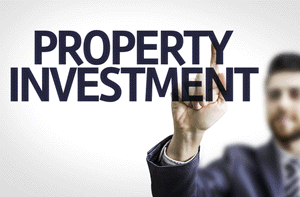 By Bernard Hickey
Treasury has criticised the Reserve Bank's plans to target Auckland property investors with restrictions on high LVR lending, saying the bank should have focused more on systemic risk than house prices, and that the policy was rushed.
Treasury officials advised Finance Minister Bill English on May 25 in this Aide Memoire that the Reserve Bank had not made a compelling case for the changes.
"We accept that house price changes can have macroeconomic implications, but the RBNZ's mandate is to promote financial stability. Therefore, the policy should be reframed to focus more clearly on reducing systemic risk, rather than on prices in a particular market," the officials wrote.
They were also critical of the bank's focus on property investors.
"The evidence presented is somewhat mixed on the extent that high-LVR investors underpin systemic fragility, as they are a relatively small part of the market and many may be able to alter their portfolio," they said.
"Similarly, we will be asking the RBNZ to provide further information on the extent to which the increase in investor activity may have been encouraged by the original LVR policy."
Treasury also warned about the Reserve Bank's plans to loosen the original LVR restrictions outside of Auckland.
"Although we appreciate that the policy was designed to be temporary, and that the RBNZ prefer light touch regulation, there are a number of potential downsides," it said.
"In this case, the policy rule is not clear, and the RBNZ policy settings are reactive to recent data. This may lead to an active management of policy settings, which may increase market uncertainty and reduce RBNZ credibility."
The officials said Treasury's modelling suggested that the costs of taking off the limits off early may be greater than leaving them in place for longer, adding the Reserve Bank had not looked at some of the possible unintended consequences, including "increased risk of disintermediation or higher non-bank lending; the possibility of shifting demand towards cashed-up buyers; or risks that investors leverage up property outside of Auckland."
'Late notice'
Treasury was also critical of the haste with which the Reserve Bank was proceeding.
"The late notice and lack of consultation complicates the ability of government agencies to coordinate, which could lead to government policy that conflicts or pays inadequate attention to government's wider economic objectives," it said.