Housing Minister says LINZ data showing 3% of home buyers were overseas tax payers settles debate over foreign buyers; says no need for land tax on foreigners on this data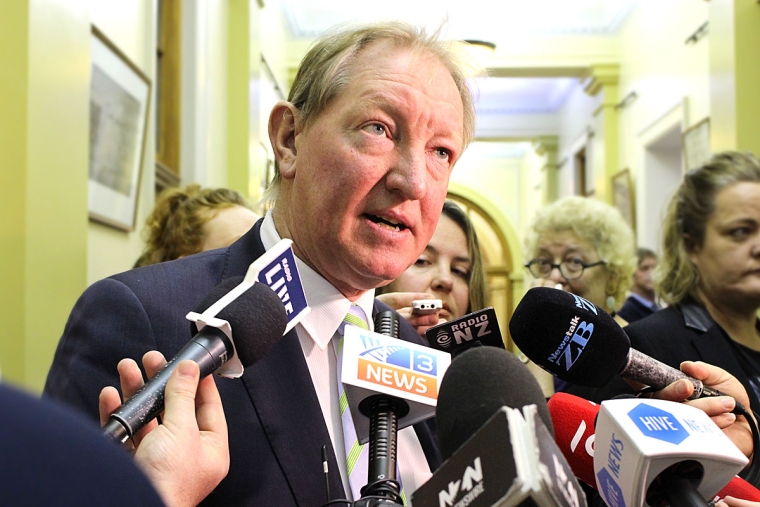 By Bernard Hickey
Building and Housing Minister Nick Smith said data released yesterday showing 3% of home buyers in the March quarter were foreign tax payers had settled the debate over foreign ownership and meant there was no need for a land tax on non-residents, as Prime Minister John Key suggested was possible last month.
Nick Smith told Morning Report this morning the data settled the debate and there was no need for a land tax, based on this data.
"For some, unless we literally blood test people at every auction, they won't be satisfied, a reasonable person would say from this data that the whole debate and accusation that foreign buyers are dominating and at the core of our housing problems with accusations as high as 40% being from China is nonsense," Smith said.
Smith acknowledged the problems in the survey around what proportion of New Zealand tax residents were also foreign students or on temporary work visas, and how many were living in their main home. A flawed survey question found as many as 35% of the buyers who said they were New Zealand tax payers could be foreign students or in New Zealand on temporary work visas, while a further 10% of the transactions did not identify the tax status of the buyer because the deal was begun before the October 1 cutoff.
"There are some deficiencies which we can dance on the head of a pin about," he said.
Smith described the criticism of foreign buying as a diversion from main issues of improving housing supply through better land planning, infrastructure and lower building supplies cost.
He pointed out that 1,694 of the buyers (out of the total 70,000 properties transacted in the October 1 to March 31 period) were listed as foreign tax residents, while 1,695 of the sellers were foreign tax residents -- "ie the net difference over six months was 1 property out of 70,000 transactions."
"The easiest trick in the book is to create a scapegoat that it is these foreigners that are the problem," he said.
'No need for land tax'
Asked about whether a land tax for non residents was needed, as suggested last month by John Key, Smith said yesterday's data did not support such a tax.
"The Government has said this will be an ongoing database that will be recording three monthly. If we see a radical change then we are a Government that is pragmatic, that would respond, but there would be no basis for a land tax on the basis of the data that came out yesterday," he said.
Asked to confirm ruling out such a tax, he said: "I'm not the Minister of Revenue or Finance. You're drilling into a question that is well above my pay grade. My job is to focus in on the housing issues."
"These numbers are not sufficient to justify that sort of intervention and would divert us from the more important work that will make a material for Kiwi families. With this data, we can move on from blaming foreigners and focus on the real questions."