Auckland Council's 'decision version' of the Unitary Plan, including maps, notified and open to appeal through the court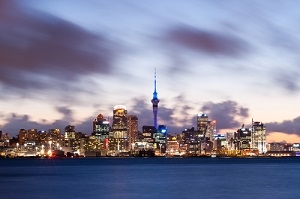 Auckland Council has released its final version of what it believes the Unitary Plan should look like.
It has publically notified its decisions on recommendations made by the Independent Hearings Panel, publishing its 'decision version' of the Plan, with accompanying maps on its website. 
Publicly notifying the Council's decisions is a statutory requirement that's one of the final steps towards putting the Plan in place.
The Council supports a number of zoning and regulatory changes that create the capacity for over 400,000 new dwellings to be built in Auckland in the next 30 years.
See this story for details on the decisions the Council came to, after spending four days (Aug 10, 11, 12, 15) voting to either accept, or reject and provide an alternate solution, for each of the Panel's recommendations.
From here, an appeals process opens until September 16.
The Council explains: "Appeals can be made to the Environment Court by submitters on the Proposed Auckland Unitary Plan, where the council rejected a recommendation of the Panel that relates to a matter raised in that person's submission, and any person unduly prejudiced by a council decision to accept an 'out of scope' recommendation made by the Panel. 
"Additional appeal rights are available to the High Court for submitters on questions of law only, and to both the Environment Court and High Court in relation to designations and heritage orders."