Scraping together a deposit is likely to be the biggest hurdle first home buyers face, and not just in Auckland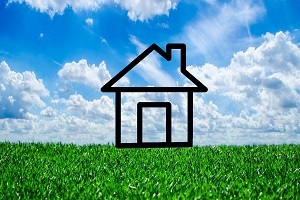 By Greg Ninness
Scraping together a deposit is likely to be the biggest hurdle for first home buyers, and not just in Auckland as rapidly rising prices in other regions start to push home ownership increasingly out of reach for many in other main centres, according to interest.co.nz's Home Loan Affordability Reports for November.
The reports track the movement in the Real Estate Institute of New Zealand's lower quarter selling price of homes sold in each region every month, and compares that with movements in interest rates and the median income of couples aged 25-29 (both working full time) in each region, to measure changes in affordability for typical first home buyers throughout the country.
The reports also measure how much the typical first homes buyers in each region would be able to save towards a deposit on a home if they put 20% of their net pay every week into an interest bearing savings account for four years.
For those hoping to buy their first home in Auckland, the results are grim.
According to the report, the combined median pay (after tax) for an Auckland couple who are both are aged 25-29 and working full time is $1591.77 a week.
If they had saved 20% of their net income for four years (allowing for movements in wages and interest rates) they would have have built up $72,862 to put towards a deposit.
That may seem like a tidy sum, but unfortunately in Auckland  house prices are so high it is not nearly enough for a 20% deposit on a home, even at the lower quartile selling price.
Half what's needed
The lower quarter selling price in Auckland was $717,200 in November, which means the typical first home buying couple's savings would only give them a 10.2% deposit, almost exactly half the amount they would require for a standard mortgage.
That means they would need to borrow about 90% of the purchase price of a lower quartile priced home, and that is getting into high risk territory.
Even if a bank was willing to provide a 90% mortgage, it would likely be charging a premium interest rate and would probably also require the borrowers to take on additional costs such as mortgage protection insurance, making it even more difficult for them to stitch together a deal they could afford.
If they did manage to secure a 90% mortgage to buy a lower quartile-priced home, then the mortgage payments would take up 47.3% of their household income, before allowing for other property related costs such as insurance, rates and maintenance.
That puts the cost of a lower quartile-priced home squarely into the unaffordable category for young people earning average wages in Auckland.
A key reason housing has become so severely unaffordable in Auckland is that there has been a huge surge of migration into Auckland over the last three years, with Statistics NZ estimating that migration now accounts for two thirds of Auckland's population growth.
Because the increase in migration has occurred so quickly the construction industry has been unable to keep up with the demand for more housing, creating a growing shortage.
That, combined with record low mortgage interest rates, has pushed up house prices, particularly at the affordable end of the market.
Over the last four years the REINZ lower quartile selling price in Auckland has increased by almost two thirds, rising from $436,000 in November 2012 to $717,200 in November 2016.
Over the same period, the median after tax pay for a working couple aged 25-29 has only increased by 7.7%.
That combination of a huge increase in house prices but only a modest increase in median wages has pushed the cost of a home beyond the means of first home buyers on average wages, both in terms of being able to save a sufficient deposit and of being to afford the mortgage repayments.
Affordability problems spreading
And there are signs that the affordability issues that have been felt in the Auckland market for the last few years are also starting to become an issue in other parts of the country.
According to the Home Loan Affordability Reports, there are now six regions in the country where typical first home buyers would not be able to save a 20% deposit for a lower quartile-priced house if they saved 20% of their after tax pay for four years.
As well as Auckland, first home buyers in Queenstown Lakes would also be out of luck and would only have saved enough for 14.8% deposit at the region's lower quartile price of $455,000 in November.
Other regions where they'd fall short of a 20% deposit after four years are Nelson/Marlborough 18.1%, Wellington 19.1%, Canterbury 19.1% and Waikato/Bay of Plenty 19.6%.
In all other regions it would take less than four years to save a 20% deposit for a lower quartile-priced home.
So although Auckland is easily the least affordable region in the country for first home buyers, there are now signs that it is also becoming increasingly difficult for first home buyers in other parts of the country to get on to the home ownership ladder.