Building activity declined in the first quarter of this year, with the biggest fall in non-residential construction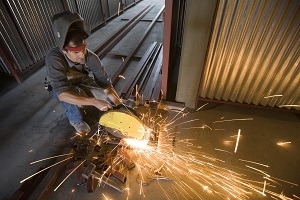 Building activity fell in both value and volume terms in the first quarter of this year compared to the fourth quarter of last year, according to Statistics New Zealand's quarterly Survey of Building Work Put in Place.
The decline was led by the non-residential building sector, which includes offices, shops, factories, warehouses, schools and hospitals, with the volume of building work in that sector down by 7.2% compared to the fourth quarter of last year.
The volume of residential building work put in place was down by 0.8% over the same period.
When not adjusted for inflation, the value of building activity fell 2.2%, the first time it has declined in five years.
Westpac senior economist Satish Ranchhod said although the outlook for construction activity remained strong, capacity constraints had emerged and cost pressures were continuing to build in the sector.
"This may provide a break on on activity over the coming years," he said.
You can receive all of our property articles automatically by subscribing to our free email Property Newsletter. This will deliver all of our property-related articles, including auction results and interest rate updates, directly to your in-box 3-5 times a week. We don't share your details with third parties and you can unsubscribe at any time. To subscribe just click on this link, scroll down to "Property email newsletter"and enter your email address.