New data shows how banks have responded to regulatory signals for capital adequacy, chasing loans on property so hard, now more than 80% of all loans are property-backed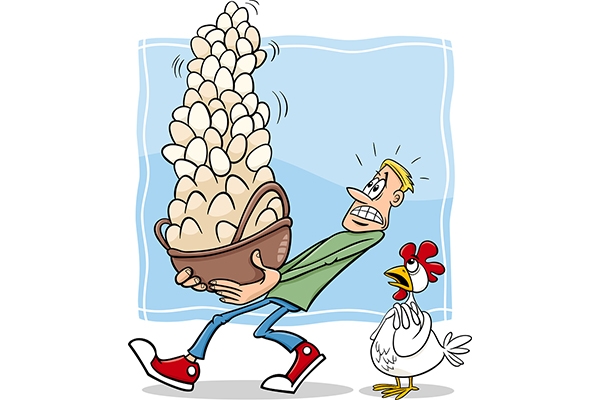 Banks love lending against property.
New data out from the Reserve Bank reveals just how hooked on property they (and we) really are.
Assuming all rural lending is secured on property, more than 80% of all bank lending has property as its base.
The RBNZ data series S31 has now been extended to show how much business lending is, for "commercial property".
This series already disclosed how much was being lent for housing, split between owner-occupiers and residential property investors.
All up, banks have lent $422.7 billion to Kiwi borrowers as at the end of September.
40.3% of that lending is to households for their housing,
16.1% of that is to residential property investors,
7.0% is for business property investment,
0.5% is to commercial property developers,
0.8% is to residential property developers, and
14.3% is to rural borrowers.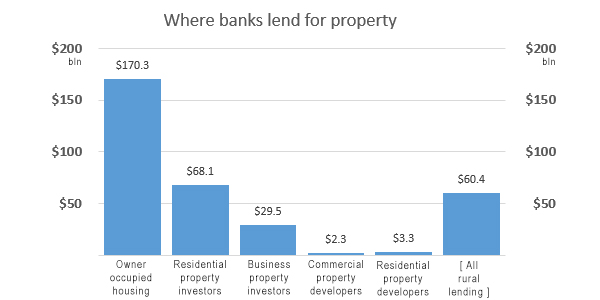 All this is supposedly long-term lending, except for loans to property developers who will roll over their facilities by project every two or three years.
This data is only what banks lend. There is likely more lending going on via the non-bank sector although it is likely to be quite small.
The total of these bank loans for property is $273.5 bln excluding the rural component, and $340 bln including it.
That means banks are only lending $82.6 bln for purposes that don't have property at its base.
Real estate as security gets significant encouragement in the way the RBNZ regulates capital adequacy. Banks have responded to those signals, loading up their balance sheets with loans backed by these types of assets.
Our banks are not "trading banks"; rather they are overwhelmingly "mortgage banks". There are substantial risks in permitting this structure, the main one being it enables excessive financial leverage. But banks will never argue against leverage - they themselves are leveraged at an even more extreme level.