Average nationwide weekly rent up 5% compared to a year ago while average take home pay rises just 2.1%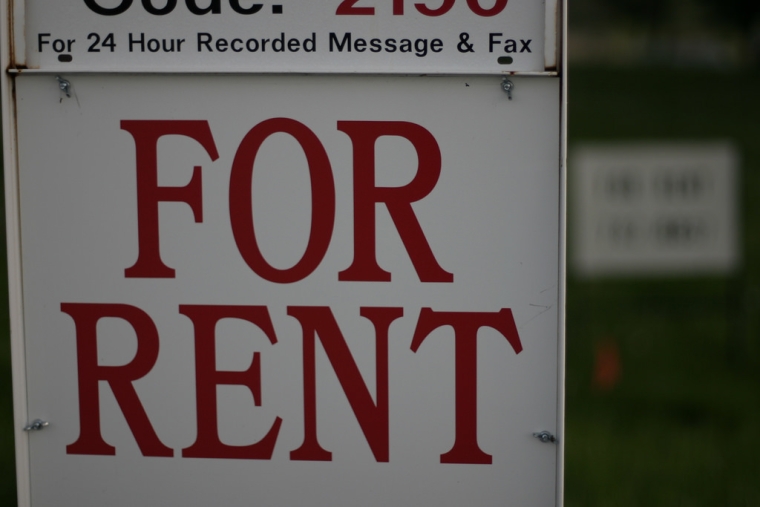 By Greg Ninness
Housing rents have been rising at more than twice the pace of average net pay throughout the country with Wellington leading the charge, according to interest.co.nz's latest rental market analysis.
Interest.co.nz has compared the average net pay* and average rents* in the third quarter of last year with the third quarter of this year, in the Auckland, Wellington and Canterbury regions and for the whole of the country.
This shows the average residential rent across the whole country was $423 a week in the third quarter (July to September) of this year, up $20 a week (5%) compared to the same period of last year.
Over the same period, average net pay increased by $19.03 (2.1%) per week, which means rising rents would be taking up an increasing share of take home pay.
That suggests people on average or below average wages who are renting are likely to be worse off now than they were 12 months ago because they would probably also have faced increases in other living costs, and wages would not have kept up. 
In Auckland average net pay rose from $942.95 in the third quarter of last year, to $962.18 in the third quarter of this year, an increase of 2.0%.
But average rents in Auckland grew at more than twice that pace, rising from $500 a week to $521 a week over the same period, an increase of 4.2% (see table below).
Changes in Average Weekly Rents v Average Net Pay

 

 Average Weekly Rent 

Average Net Pay 

Region

Q3 2016

Q3 2017

% Change

Q3 2016

Q3 2017

% Change

Auckland

$500

$521

4.2%

$942.95

$962.18

2.0%

Wellington

$409

$435

6.4%

$981.73

$998.02

1.7%

Canterbury

$364

$362

-0.5%

$887.43

$904.66

1.9%

All NZ

$403

$423

5.0%

$904.53

$923.83

2.1%
In dollar terms, average take home pay in Auckland has risen by $19.23 a week over the 12 month period, while the average rent has risen by $21.
In the Wellington region the situation is even worse, with average rents rising at almost four times the pace of average net pay.
However renters in Canterbury will be much happier than their counterparts in the north, because the average rent in Canterbury was down 0.5% in the third quarter of this year compared to the third quarter of last year, while average take home pay was up 1.9% over the same period, leaving Cantabrians better off.
 While rents rising at a faster pace than wages has an adverse effect on the individuals concerned, it also has broader economic implications. That's because every extra dollar that households pay in rent is not available to be spent on other goods and services, impacting industries such as retailing and manufacturing.
 And although rents flow back to landlords, much of that will be used to make mortgage payments and will be captured by the banks, or be soaked up by rising costs landlords face in other areas such as rates and insurance.
*Rent is the average of all rents from new tenancies recorded by Building and Housing in each quarter. Net pay is Full Time Equivalent average weekly earnings recorded by Statistics NZ's Quarterly Employment Survey, with income tax and ACC earners' levy deducted at IRD's standard rates. There is no allowance for student loan repayments or Working for Families tax credits.
You can receive all of our property articles automatically by subscribing to our free email Property Newsletter. This will deliver all of our property-related articles, including auction results and interest rate updates, directly to your in-box 3-5 times a week. We don't share your details with third parties and you can unsubscribe at any time. To subscribe just click on this link, scroll down to "Property email newsletter" and enter your email address.