In 25 of the 30 urban areas we track buying a first home is affordable for a couple on median incomes, but not on Auckland's North Shore - and saving for a deposit remains a challenge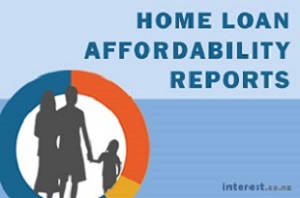 The rise in the number of first home buyers reported to be applying for a mortgage is being borne out by the March update to our home loan affordability tracking.
In fact, 25 of the 30 urban areas we track show buying a first home is affordable for a couple on median incomes.
Our benchmark for affordability is where the mortgage payment isn't exceeding 40% of take-home pay (after-tax pay). That is roughly equivalent to a third of gross pay.
In fact, of those 25 currently affordable cities, in 19 of them you will need less than 30% of take-home pay for the mortgage, and in six you will need less than 20% of take-home pay.
These affordable areas now cover 70% of all housing sales.
Unfortunately, if you live in Auckland (or Queenstown) you are probably not in one of these areas.
But Auckland first home buyers are not seeing conditions getting any worse. In fact, in the Queen City, unaffordability for first home buyers is at the same level it has been since early 2015.
In Central Auckland, first home buyers need to commit 41.1% of their income, in Auckland's West it is 43.0%, in Auckland's South it is 41.1%. At the outer margins in Papakura it is 39.0%, in Franklin just 34.6%. But in Rodney it is 44..5% and the main problem area is the North Shore at an unaffordable 55.5%. All of these levels are stable.
Outside Auckland
Even though they are still affordable by our criteria, they are getting a little more stretched in some other cities. Whangarei for instance will now require 23.0% of take-home pay, up from 17.7% just two years ago.
In Hawke's Bay we are seeing similar rises, but to only 27.3% in Napier and 21.4% in Hastings.
In Wellington there are declines in affordability for first home buyers too, but the levels are still very do-able. It's 30.9% in Wellington City, 25.7% in the Hutt Valley, 29.5% in Porirua and 29.2% on the Kapiti Coast. Essentially, there is no practical affordability restraint in the Capital City for couples on median incomes. But if you need an even lighter load, first home buyers are facing just 19.4% in the Wairarapa.
The situation is also very do-able in Christchurch. The Garden City comes in with 21.8% of a median income for the mortgage payment on the same basis. In Selwyn it is higher at 31.1%, while in Waimakariri it is a also affordable 22.4%.
The bottom line is that for working couples wanting to buy their first home, there actually is little financial impediment in most of New Zealand. But trying to do it on one income makes it harder (of course), or trying to find an affordable house in a very high demand area like central Auckland or the North Shore may not be possible. However, these are not the types of places starter homes typically have been available - or are likely to be in the future. Compromises have always been required, including distance from work.
None of this, however, is relevant for people on low incomes who struggle to find accommodation, let alone affordable accommodation. Typically their incomes are too low to allow saving, let alone for a deposit on a house. And low or unreliable incomes are not credit-worthy for a mortgage. New Zealand's serious housing crisis for people on low incomes is not being tracked by our home loan affordability series.
The deposit struggle
Saving for a deposit is a struggle anywhere. First home buyers will need to have accumulated a deposit in the range of $35,000 (Whanganui and Invercargill), all the way up to $87,000 to buy in Wellington where lower quartile housing is more expensive. Neither Auckland nor Wellington savers could save a 20% deposit in the four years before they want to purchase. Auckland Central lower quartile house prices are now $635,000, but they would only have $74,000 available if they saved aggressively as a couple. That is just 11.7% as a deposit. A Wellington couple have a lower quartile price of $578,000 but could only save $87,000 on the same basis (Wellingtonians have higher median incomes). That is a 15% deposit.
Like the affordability measure, first home buyer couples in most other cities face a far less stressful process and most could save a 20% deposit.
Still, even in most of Auckland (except the North Shore perhaps), buying a first home at the lower quartile price will still be doable for most couples on median incomes. Which is why the RBNZ data on lending by banks to first home buyers is tracking higher.