First home buyer affordability little changed in April, but those who bought a first home five years ago may be wise to assess whether it is time to move on and up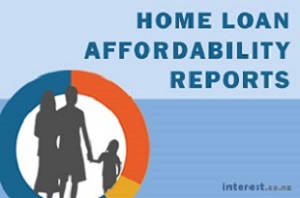 By David Chaston
If you bought a first home five years ago, is now the time to trade up to a median-priced house?
Nationally, you would be sitting on an average gain of more than +$100,000. In Auckland, it is a gain of more than +$250,000.
Typically first home buyers buy a starter house, then graduate at some point to a 'better' home. In 2013, that starter home cost about $273,000. In Auckland, it was $405,000.
In 2018, house prices are starting to flat-line. The month-on-month gains are not there any longer. Even year-on-year gains seem to have disappeared in some cities, and especially in Auckland.
But perhaps that change creates the opportunity to trade-up, to buy when the market is tipped toward buyers.
Bifurcation?
And another factor for Auckland owners; if the Government is about to incentivise a giant rush of new first-home supply by supporting developers with buy-off-the-plan commitments, perhaps the capital gains in the first home buyer market won't keep coming.
Is now is the time to cash-up and trade-up? Holding on might bring rising risks.
One unintended outcome of the Government's KiwiBuild strategy might be a bifurcation in the housing market, especially in Auckland. Imagine thousands of new houses coming available in the $650,000 price range, all new. Some renters will be enticed into the market, but they will only be those with a deposit of $65,000 to $130,000. It is unlikely this will be based only on KiwiSaver fund values; therefore it will only be buyers who have built up an additional solid savings nestegg in this group. (Many KiwiBuild homes will also go into Housing NZ stock for those who can't afford to buy.)
In the senario where KiwiBuild volumes ramp up quickly, homes that previously were in the market for first home buyers might struggle to compete with the new builds, and therefore they might struggle to see future capital gains.
But houses not in first-home buyer markets could well find the supply-demand pressures applying quite differently. The same Government incentives (via buy-off-the-plan support) could see developers shift from the more commercially risky business of building million dollar houses for median house buyers. Like any business, margin-at-volume is more enticing than margin alone. Opportunities for single house development won't be as enticing. Supply in this sector may well sag.
However, unless there is an economic downturn, it is unlikely that demand will sag as much in median markets. Hence those prices may hold, or even see shortage gains.
Last gasp?
What we have seen over the past year nationally is that first quartile house prices have risen +7.7%, whereas prices for median priced houses are up only +1.9% in the same year.
Here is this data for a number of key markets, but over the past five years:
Five year change
Lower quartile (LQ) house prices, avg
 

SOURCE: REINZ

Apr-13
Apr-18
change
 
$
%
%
National
273,000
377,000
+ 38
 
 
 
 
Auckland
405,000
660,000
+ 63
- North Shore
545,000
765,000
+ 40
- Central
398,000
638,000
+ 60
- West
353,000
650,000
+ 84
- South
398,000
648,000
+ 63
 
 
 
 
Hamilton
270,000
464,500
+ 72
Tauranga
287,000
535,000
+ 86
Napier
255,000
400,000
+78
New Plymouth
273,000
354,000
+ 30
Palmerston North
231,000
325,000
+ 41
Wellington City
399,000
550,000
+ 38
 
 
 
 
Christchurch
292,000
355,000
+ 22
Dunedin
207,000
317,000
+ 53
(Note that the capital price changes in the last twelve months in Auckland for LQ houses has been -0.8%, whereas for Median houses that is -0.6%).
There must be doubt about whether this is likely to be maintained long term, given the new Government policies and incentives. Remember, the table above is for the lower quartile portion of these markets. It is not inconceivable that the impulses may switch.
So if you bought a first quartile house five years ago, you are sitting on a +$109,000 gain, a 20% deposit available for a $550,000 median priced house. In Auckland, that is a +$259,000 gain, or a 30% deposit for a $850,000 median priced house.
Our latest home loan affordability update for April shows improving affordability for first home buying couples nationally, with only 22.6% of take-home pay required to buy a lower quartile house nationally. That is virtually unchanged from a year ago.
In Auckland, it is 43% of household take-home pay, down from 46% a year ago. (On Auckland's North Shore, it is down to 51% from 56% a year ago).
Only Taranaki and Canterbury had affordability improvements for first home buyers in the past year. Northland and Waikato were little changed. All other regions posted minor tightening.
However, there is significant deterioration in affordability happening in Rotorua, the Kapiti Coast, Nelson, and the Auckland zone around Rodney. However, all are still affordable, except in Rodney.