Salvation Army questions ability of government departments to handle the flagship house building plan; seeks establishment of group to deliver houses 'quickly and at affordable cost'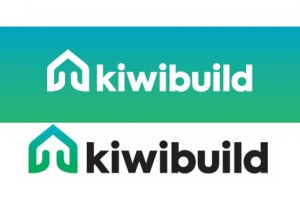 The Salvation Army's casting doubts on the ability of government departments to deliver on the Kiwibuild affordable housing programme and is calling for establishment of an expert group to deliver the required houses.
A media statement from the Salvation Army said that "growing uncertainty" over whether Kiwibuild can "reignite the Kiwi dream" of homeownership needs to be countered.
"Recent reports from Treasury and The Chief Executive of New Zealand Certified Builders indicating the programme may not be able to deliver the housing required creates uncertainty for families who see Kiwibuild as their path to homeownership," the statement said.
"In the middle of the worst housing crisis New Zealand has faced in at least two generations, such uncertainty has an adverse impact on affected households.
"Kiwi families need to have certainty about Government plans to provide the level of housing required in the next five to ten years.
"The Salvation Army is calling for Government to set up an expert group, charged with delivering the required number of Kiwibuild houses quickly at an affordable cost for families needing them. Government departments are not presently well equipped to direct the Kiwbuild programme.
"The Kiwibuild programme needs to be directed by New Zealanders who have between them a wide range of high-quality skills. We urge the Government to urgently convene such a group so that the KiwiBuild concept can deliver as quickly as possible this homeownership housing."
National's Housing and Urban Development spokesperson Judith Collins seized on the Salvation Army statement, saying it indicated confidence in KiwiBuild "is rapidly fading, with the Salvation Army the latest group to lose faith".
She said the Kiwibuild plan was "ill-thought through and it's not delivering for New Zealanders".
Earlier on Monday Westpac economists suggested the Kiwibuild strategy would be a "slow grind". 
Doubts have emerged about Kiwibuild's ability to deliver 100,000 affordable homes in 10 years following Treasury forecasts that have been the subject of a very public falling out between Housing and Urban Development Minister Phil Twyford and the Treasury officials, referred to by Twyford as "kids...disconnected from reality" - a comment that saw him pulled into line by Prime Minister Jacinda Ardern.
The spark for this firestorm was Treasury's assertion in the Budget Economic and Fiscal Update (BEFU) that: "Changes in the timing of capital expenditure on KiwiBuild since the Half Year Update (HYEFU) mean the boost to growth occurs later in the forecast period than previously assumed." Accordingly, it believes a greater portion of investment will occur after 2022 than previously expected.
Twyford had told interest.co.nz's Jenée Tibshraeny that Treasury's maths was "simply wrong" and he pointed to a paper the Ministry of Business Innovation and Employment (MBIE) had given him that showed, while Treasury believes that $2.5 billion will be spent on residential property investment in New Zealand between 2018 and 2022, MBIE put this figure at between $4.8 billion and $11.6 billion.