Tax Working Group considers 'vacant land' and 'empty home' taxes as a way of increasing housing supply and affordability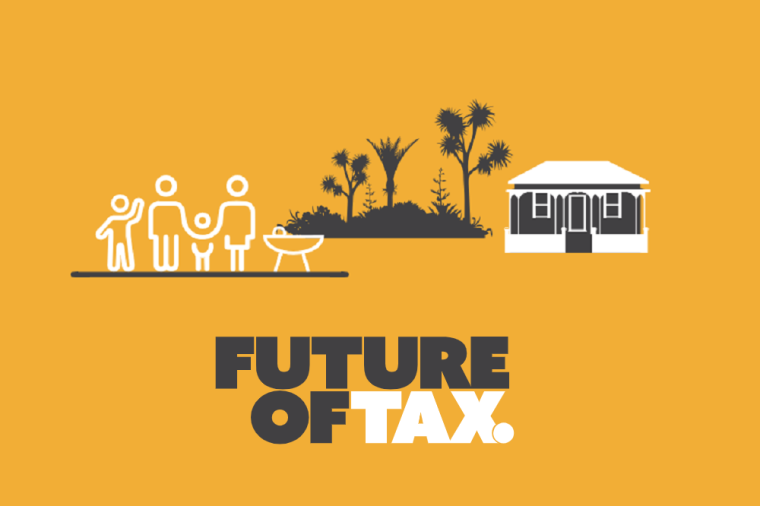 The Tax Working Group headed by Sir Michael Cullen is considering 'vacant land' and 'empty house' taxes as one way of improving housing supply and affordability.
The Tax Working Group Interim Report, which was released on Thursday says it's evident that New Zealanders are deeply concerned about the high cost of housing, and its impact on wealth inequality, social cohesion, and social capital.
"Consistent with these concerns, the group has been directed to have special regard to housing affordability in its work."
Although tax reform is unlikely to be the dominant driver of the housing markets, it has identified options that could release some additional supply, the group says. 
The introduction of a tax on vacant residential land, or on empty homes in residential areas, would intensify the use of existing urban areas.
There are already examples from Australia that could inform the development of similar taxes in New Zealand: 
• Australia introduced a measure in its most recent budget that denies deductions associated with holding vacant land. While this measure is not a tax on vacant land, it does provide a tax incentive to utilise vacant land for either residential or commercial purposes. 
• Australia also introduced a measure in 2017 that imposes a flat fee of A$5,000 on foreign owned properties that are not occupied or are not genuinely available for rent for more than 6 months. 
"The main risk with these taxes is that they encourage the token (rather than substantive) use of land or houses. Nevertheless, the Group believes there is merit in the consideration of taxes on vacant land and empty homes (over and above existing local government rates) to encourage housing development. Any new housing development spurred by these taxes would need to occur on a planned and environmentally sustainable basis."
Another thing being considered by the group is the restoration of depreciation on multi-unit residential buildings, which it says would increase the supply of housing and support greater intensification in urban areas.  
Also, the group is looking at the '10-year rule'.
As the 10-year rule stands at the moment, land affected by changes to zoning, consents, or other specified changes may be taxed on sale, if the sale is within 10 years of acquisition.
If at least 20% of the gain on disposal can be attributed to the change, the whole gain is taxable. However, the taxable amount is effectively reduced by a deduction equal to 10% of the gain multiplied by each year the taxpayer has owned the land. 
Likewise, land disposals may be taxed if an undertaking or scheme involving more than minor development or division was commenced within 10 years of the land being acquired. Land disposals may also be taxed if there has been a scheme of division or development that involves significant expenditure on specified works, subject to a number of exclusions.  
The group says the removal of the 10-year rule' related to changes to zoning, consents, or other specified changes would reduce the incentive to engage in land-banking behaviour on city fringes.
"The effects would probably be minor, but the rule will need to be reconsidered in any case if capital income taxation is extended further."
The cause of unaffordable housing is, in one sense, straightforward, the group says. "New Zealand has been unable to build enough houses to satisfy demand at current rates of population growth."
This shortfall reflects a number of interlinked problems in the supply of housing – including land use constraints, infrastructure constraints, and high building costs.
"The tax system is not responsible for constraints in the supply of housing, but it does influence demand for housing.
"Certain features of the tax system – such as the inconsistent treatment of capital income – have probably exacerbated the house price cycle in New Zealand, even if the tax system is not the primary cause of unaffordable housing."
The group says its work on housing affordability is closely linked to its work on the taxation of capital income.
"There is an open question as to whether an extension of capital income taxation would have a material effect on the housing market. A concern for the Group is to understand these impacts further." 
It is difficult to quantify the impact of the New Zealand tax system on house prices and rents, the group believes..
"The housing market is subject to many different influences. Disentangling these influences is no easy task, so there is little definitive empirical evidence regarding the tax impact on house prices and rents in New Zealand."
The group says that the extension of capital income taxation (for example, through the introduction of a tax on capital gains from residential property investments) could be expected to have a number of impacts on housing markets, including some upward pressure on the ratio of rents to prices. 
"The group has explored the impact of similar tax changes on housing markets in other countries (including Canada, Australia, and South Africa).
"The group has not observed significant increases (and, to the contrary, rent to price ratios have fallen rather than increased in these countries). But it is difficult to know what other influences were affecting housing markets in those countries at the time of the changes."