Yes, housing debt is growing but perhaps not to levels that anywhere near threaten financial stability, especially if you measure that on a per dwelling basis. The regulatory restrictions are doing their job well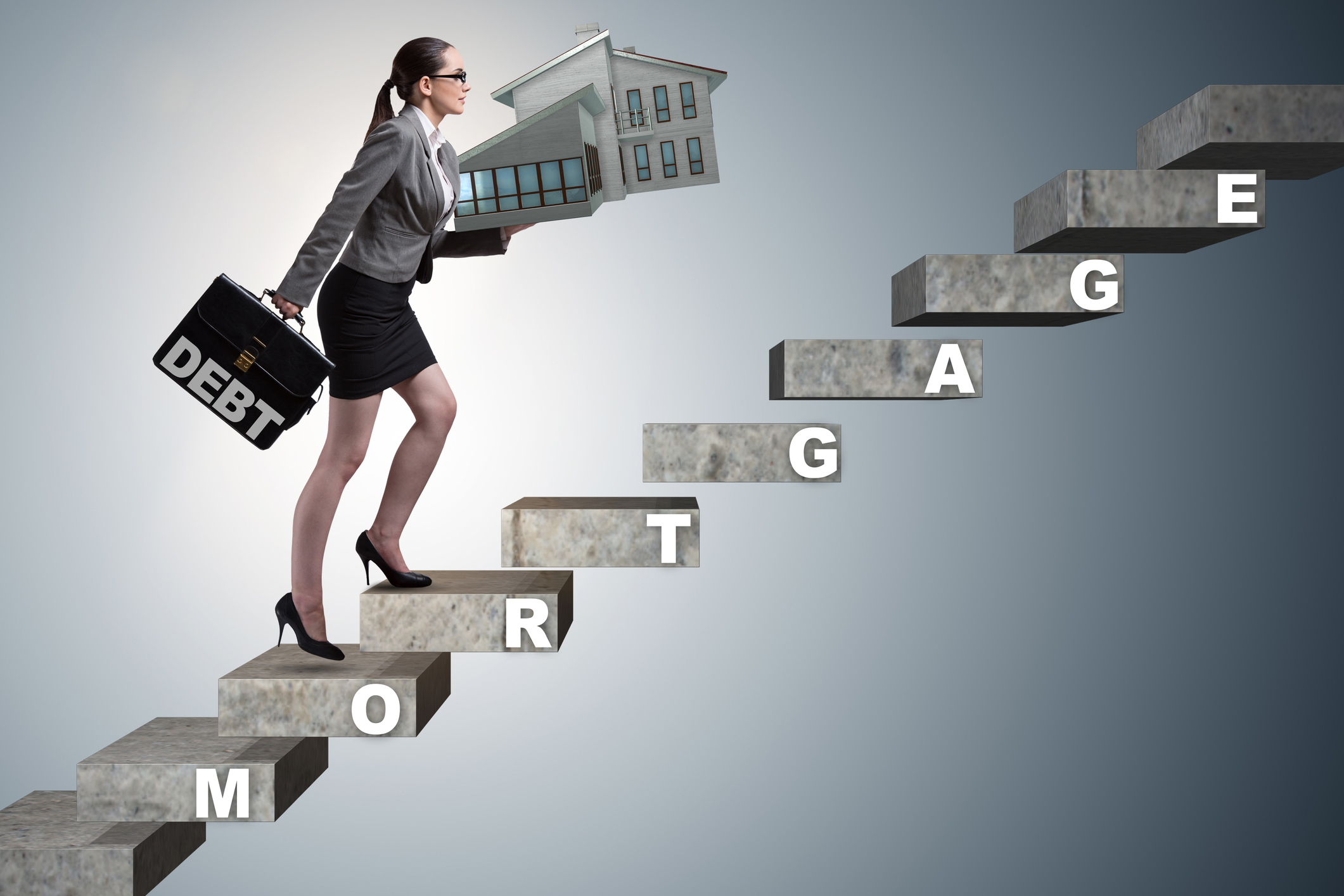 There is a widely held view, especially among armchair analysts, that New Zealand households are loading up on housing debt.
It is a reasonable conclusion to come to if you look at the monthly data released by the RBNZ.
In the year to September (all the data in the piece will be based on quarterly data), total housing debt rose to $254.8 bln (RBNZ C5). That is a rise of $14.4 bln in a year or almost +6.0%. Total mortgage debt never seems to reduce.
$254.8 bln represents 88% of GDP.
And +6.0% growth in mortgage debt is far higher than the growth in household incomes. The RBNZ has recently released data (C21) that shows these up +4.7% (the RBNZ definition of household disposable income is before taxes and includes interest earnings).
So yes, mortgage liabilities are growing faster than household incomes.
But I believe using these gross measures can lead to superficial conclusions.
Firstly, we know that we are consenting about +30,000 new dwellings each year. These dwellings take about two years to build, so those new builds in the past year are those consented two years ago, or about +28,000 annually.
And a check of Statistics NZ dwelling data confirms that. Our dwelling inventory is growing at the rate of +1.5% per year or 27,400 per year. But that same data allows us to separate out the growth in owner-occupied dwellings from rented dwellings.
This separation is important because residential renting is a business activity. Households involved in that are involved in a business and the liabilities for that are those of the business even if they are unincorporated..
Just focusing on owner-occupied housing, we are able to calculate that the average loan on this housing stock is only $185,200. Of course, many households will have no mortgage liabilities, and many recently formed households will have substanbtially higher housing loans. But the average loan size has only been growing by +$9,650 per year. In the nine years to 2017 that growth averaged +$5,000 per year per home owning household. In the nine years to 2008 that growth averaged a remarkable +$6,600 on much smaller balances.
The same year to September 2018, on a per owner-occupied house, mortgage debt rose +6.5% pa while after-tax take-home pay rose $1,827 or +2.2%.
So it is a fair conclusion to say that households are taking on more housing debt in the current cycle even if those overall debt levels are relatively low and even if their rising incomes could pay off that increased debt in only 5 years. Again, these are averages but not a spooky levels.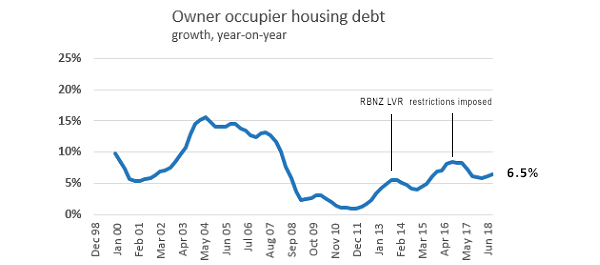 We can also do this same analysis for rental properties. These are typically a lower quartile properties. After adjusting for the growth in the number of properties for rent, the loan amount per property is actually very stable, unchanged at an average of $109,500 per property.
This lack of growth is a direct result from the application of LVR policies.
But rents (3 br house) grew by $1,040 in the year to September.
Capital gains may have ended for many investors and they have definitely been restrained from taking on more debt. But their investments are turning to recovering yield after a long period where it has been head-scratchingly low. However, they may have to suffer an extended period where yields creep out of the basement while they reap no capital gains. They have the RBNZ's LVR credit tightening to thank for that position.
At least interest rates are unusually low.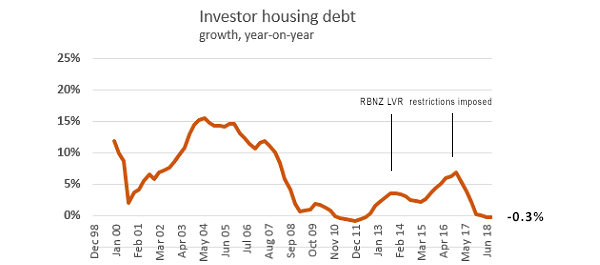 For most investors, in fact most owner-occupiers, their average debt levels are not high by any standard. Credit ratings agencies - and Fitch is that latest to say it - don't see special pressures here like they do in Australia. And tighter credit assessments flowing from both New Zealand regulator actions (FMA and RBNZ), self-imposed responsible lending codes, and as importantly, the Hayne Commission pall that hangs over all Australian-owned banks, will all work to ration the lending impulses of banks to only those with the best financial situation.
Unless, that is, you are buying a new build. The rules and restrictions, especially around the LVRs (deposit levels) required are far looser here, by regulatory design. The KiwiSaver piggy bank for many now has balances well in excess of $30,000 and certainly enough for at least a 5% deposit on a first 'home' - KiwiBuild townhouses if you are lucky, but apartments if you are not. Banks, supported by the Government-backed Welcome Home Loan program will be ready to lend on that.
Housing debt by owner-occupiers is only $185.4 bln or just 63% of GDP and that is far less than armchair analysts assume. Even more interesting is that what really juiced it up to this level actually happened more than 15 years ago - the raising of the margial income tax rate to 39% which unleashed the impulse to find a tax shelter. The genie was then out of the bottle and we live with the consequences even now.