REINZ highlights 'extremely quiet' December with lowest nationwide house sales volumes in seven years, national median price rises 1.5%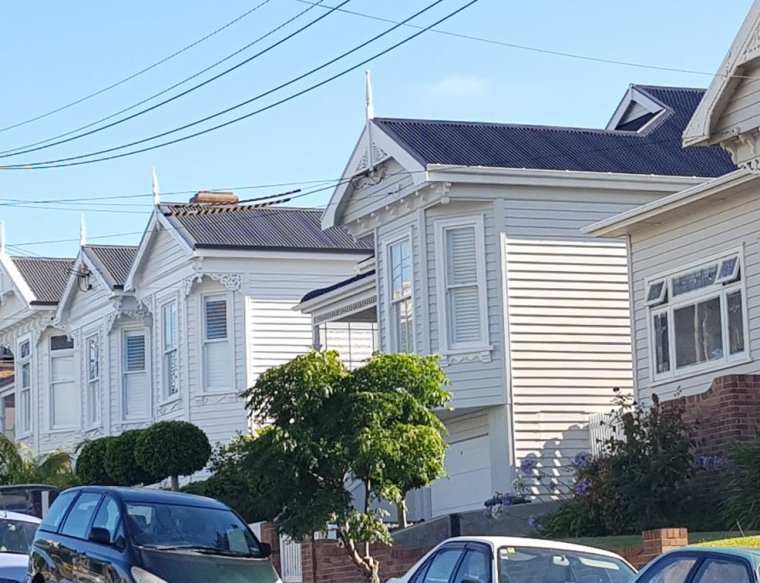 The Real Estate Institute of New Zealand (REINZ) says nationwide December sales volumes sank to their lowest level in seven years, dropping 13%, with Auckland sales volumes down 24% to their lowest level in 10 years.
Nationally REINZ says December 2018 sales came in at 5,330, a year-on-year drop of 787 from 6,117 in December 2017. Median days to sell increased to 35 from 32. The national median price rose $8,250 year-on-year, or 1.5%, to $560,000. December 2018's national sales volumes were the lowest for a December month since 5,315 sales were made in December 2011.
In Auckland December sales volumes dropped 429, or 24%, to 1,336 from 1,765 in December 2017. That was the lowest Auckland December sales volumes since 1,250 in December 2008. Auckland's median price rose $2,000 to $862,000 from $860,000 in both December 2017 and November 2018.
Going back REINZ figures show after 2018, Auckland December sales volumes were only lower in 2008, 1995 when they were 1,032, and 1992 when they were 1,193, in records dating back to 1991.
Auckland's median number of days to sell increased by five to 39 from 34, the highest days to sell for the month of December since 2001.
"While December is usually a quiet month as people focus on Christmas holidays, December 2018 was extremely quiet with the lowest number of properties sold for the month of December for seven years. Additionally, 12 out of 16 regions saw an annual decrease in the number of properties sold," says Bindi Norwell, REINZ's chief executive.
"With national listing levels down 11.3% in November and 13.3% in December, it's not entirely surprising that December was a quiet month in terms of sales volumes. However, what we're hearing is that part of the lower sales volumes can also be attributed to some vendors' understanding of the value of their home. A realistic approach to market value may help vendors sell their property in a more reasonable timeframe," Norwell says.
REINZ House Price Index up nationally, down for Auckland
The REINZ House Price Index for New Zealand, which measures the changing value of property, increased 3.3% year-on-year to 2,740. The Auckland House Price Index, however, dropped 1.7% year-on-year to 2,822. In contrast the House Price Index for New Zealand excluding Auckland increased 8.0% year-on-year to a new record high of 2,672.
"The REINZ House Price Index again saw 11 out of 12 regions experience an increase over the past 12 months, highlighting the continued strength of the property market. The only exception was Auckland," Norwell says.
"In December the Manawatu/Wanganui region again had the highest annual growth rate, a 17.7% increase to a new record high of 2,867, followed by Gisborne/Hawke's Bay in second place with an annual growth rate of 13.7% to a new record high of 2,654, and in third place was Otago with a 12.4% annual increase to a new record high of 2,867."
"Last month we noted that Waikato's index had overtaken Auckland's index, the first time Auckland's index had been overtaken since March 2015. However, December has seen another three regions join Waikato in overtaking Auckland's index – Manawatu/Wanganui, Taranaki and Otago," Norwell adds.
December median prices for New Zealand excluding Auckland increased $29,000, or 6.4%, to $480,000 from $451,000 in December 2017. Also for New Zealand excluding Auckland, the median days to sell increased annually by two days to 33.
 However, just one region, Bay of Plenty, recorded a new record median price, with a $12,000, or 2.0%, increase year-on-year to $610,000. Norwell says all regions bar Auckland recorded annual median price increases. She says at $862,000, Auckland's median price was its highest for nine months.
"Breaking the region down, Auckland City saw an annual increase of 7.8% resulting in the highest median price for the City in six months at $986,000 and Waitakere City had a 6.2% increase to record median price of $828,000. However, on the flip side, North Shore City median prices fell 11.6% to $980,000 and Franklin District saw a fall of 4.2% to $680,000," says Norwell.
Inventory down nationally, up in Auckland in December year-on-year
REINZ says the number of properties available for sale nationally dropped 452, or 1.9%, to 24,158 in December 2018 year-on-year. However on an annual basis in Auckland it rose 383, or 4.5%, to 8,880 in December 2018 from 8,497 in December 2017. But versus November 2017, December Auckland inventory was down 1,551.
Overall seven regions recorded inventory increases in December, led by Marlborough, Taranaki and Northland. Gisborne has the lowest level of inventory with five weeks' worth, REINZ says, followed by Wellington with six week's inventory, its lowest level since October 2016. Otago and Hawke's Bay both have eight weeks' inventory.
"Inventory levels are a real concern at the moment for the industry, particularly with Gisborne having the lowest level of inventory any region has ever had since REINZ began keeping inventory records back in January 2007. In December, Gisborne only had 83 properties available for sale," says Norwell.
In terms of sales price ranges, REINZ says the number of homes sold for less than $500,000 nationwide fell to 41.5% of the market, or 2,213 properties in December 2018 from 43.5% of the market, 2,663 properties, in December 2017.
 The number of properties sold in the $500,000 to $750,000 bracket increased to 29.9% in December 2018, or 1,596 properties, from 28.3% in December 2017, being 1,730 properties.
 And properties sold for more than $1 million dropped to 12.9% in December 2018, or 687 houses, from 13.9% in December 2017, or 852 houses, REINZ says.
'Is the NZ housing market in line for a correction? We don't think so'
In a note on the REINZ data, Kiwibank senior economist Jeremy Couchman broached the question of whether the NZ housing market is in line for a correction in light of recent weak sales activity, and the woes experienced across the Tasman, especially in Sydney and Melbourne.
"We don't think so. First, falling house prices are largely centred on the City of Sails. Some regions, despite experiencing a fall in December sales, measured a lift in house price inflation. These include the Manawatū-Whanganui up 16.7% year-on-year, Gisborne-Hawke's Bay up 12.9% year-on-year, Otago up 12.4% year-on-year, and Southland up 11.9% year-on-year. This suggests that perhaps the number of available listings remain limited," says Couchman.
"The median number of days to sell remain low across much of NZ, adding support to this view. Second, the housing market is generally well supported by fundamentals. We still have a massive shortage of housing, low mortgage rates, and an unemployment rate at 3.9%. Finally, December weakness may reflect some distortion ahead of 1 January loosening of [Reserve Bank] loan-to-value ratio (LVR) restrictions on lending and may see a lift in activity in the first quarter of 2019."
"We're sticking to our view that the housing market has entered a period of consolidation. Meaning national house price appreciation is expected to move broadly sideways for the time being. Government policy changes and tough restrictions on investor-related lending is keeping the housing market contained," Couchman says.
"There are limited policy implications from December housing market data. Modest activity will likely keep credit growth contained. The Reserve Bank will be keeping a close eye on the market as the decision late last year to loosen LVRs came into effect on 1 January."
Kiwibank is NZ's fifth biggest mortgage lender with $16.7 billion of housing loans as of September 30 last year.
Meanwhile, ASB economist Kim Mundy says the latest REINZ data highlights a continuing dichotomy in NZ's housing market.
"The Auckland market has remained lacklustre, while regional New Zealand, house price growth is continuing at a reasonable pace. We will have to wait until February/March onwards until we get a clearer picture of the health of the NZ housing market. For now, however, we continue to see risks of further small price falls in Auckland as the market has shifted in favour of buyers, says Mundy.
ASB is NZ's second biggest mortgage lender with $54.6 billion of housing loans as of September 30 last year.