A year after formally pulling out of tendering for big building projects following huge financial losses, Fletcher Building is tentatively signalling a likely re-entry into such work later this calendar year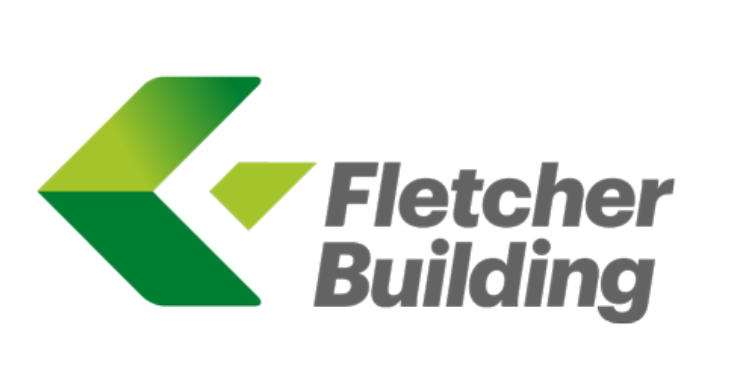 By David Hargreaves
Just over a year after officially withdrawing from the fray of big building contracts amidst massive losses, Fletcher Building is indicating it may be prepared to re-enter an area of business of which it said 12 months ago that unless things changed "we will no longer work in this sector".
Fletcher Building chief executive Ross Taylor indicated the company would make a decision on whether to get back into the big building business at the end of the company's current June financial year, but that the company's interest in getting back involved had been "piqued" by industry developments.
Fletcher suspended payment of dividends last year after breaching financial covenants following huge losses on projects such as the SkyCity Convention Centre in Auckland.  
At the time Taylor said: "Our absolute focus is finishing our remaining B+I [building and interiors division] projects within these provisions and to a high quality for our customers. To achieve this, we are refocussing the entire B+I business on project delivery only, and ceasing all bidding on vertical construction projects in New Zealand. This will allow us to direct all resources in B+I to the completion of the current book.
"While our broader construction businesses continue to benefit from favourable market conditions and strong growth, the B+I market sector remains characterised by high contract risk and low margins. Unless these dynamics change we will no longer work in this sector."
Asked on Wednesday when announcing Fletcher's return to profitability - and to paying dividends - for the half year ended December 31 about rumours that the company was now considering re-entering bidding for such work, Taylor said: "We needed to get on top of all of those projects and the last thing we needed to do is bid more. The other thing I said is that based on the contract conditions that were the norm in the market and the margins, we had zero interest but if that changed we would look at it again."
He said Fletcher was now involved in an Industry work group with the Government looking at altering risk and contract terms to make them more reasonable. This has been a reaction to a number of the failures of local companies.
Taylor said Fletcher had also seen other competitors look at how they approach work and contracts and there had been "good industry pushback" where clients were accepting they can't offload risk.
"So we are seeing an environment where contract conditions and margin conditions are altering and a concern that's emerging in the market of …clients are going to have to think a bit differently about this if they want an industry that actually responds to their projects.
"So we haven't made a call on that yet. I just want to see where all that runs.
"...Certainly it has piqued our interest."
He said Fletcher had some very strong skills in the building and interiors division and would lose those skills once existing projects were finished.
"So, my inclination is, if those background dynamics change and we've got really good teams, there's really good skills, then we should put them to use. But we'll watch that."
"...So, watch this space and I'll probably have more to say about that when we get to the end of this financial year."  
Dividends return
Fletcher shareholders will get an 8c per share payment for the half year to December following Fletcher's sale of Formica Group for US$840 million.
The company has slightly upgraded its forecast for full-year operating earnings (before interest and tax) to a range of $650 million to $700 million from the earlier forecast $630 million to $680 million, with the change stemming from sale of Formica.
Fletcher has previously been hit hard by losses and writedowns on some big construction projects in New Zealand, including the SkyCity Convention Centre in Auckland.
For the first half of the year the company reported an after-tax profit of $89 million, compared with a loss of $273 million for the same period a year ago.
Chief executive Ross Taylor said in the first half Fletcher had made good progress on the strategy to refocus on its core in New Zealand and Australia.
"In particular, we have completed the divestment of Roof Tile Group and signed an agreement to sell Formica for US$840 million, which we expect to complete by the end of the financial year.
"Our operating results across our core New Zealand businesses have been solid in the first half, and we are on track to close-out the B+I  [Building and Interiors Division] projects within the current provisions.
"In Australia we have been impacted by the sharp decline in the residential market as well as higher input costs. We are focused on setting the Australian business up for improved performance from FY20, which will include a reset of the cost base." 
The sectoral breakdown of the Fletcher results highlights the impact of the sharp drop in Australia's housing market - with the Australian earnings down to $33 million from $53 million in the same period a year ago.
'Strong' residential in NZ
Taylor said in New Zealand Fletcher's residential division reported a "strong" revenue increase of 6%, as house sale volumes remained high.
"A change in accounting policy during the period led to lower earnings for the period, however, on a comparable basis, earnings grew by 1%.
"Earnings from the Land Development business were lower during the period as land sales reset closer to the long term average of $25 million per year.
"In Construction, gross revenue of $866 million decreased from the prior period as the remaining B+I projects are completed, which was also reflected in a reduction in the division's backlog to $1.6 billion ($2.3 billion at 31 December 2017).
"Higgins continued to perform well, and, while the balance of the Construction businesses improved half on half, their profitability was pulled back by lower bid win rates. This was a direct result of getting our teams used to working within our tightened bid disciplines and risk regimes. Our expectation is that win rates will start to improve into the future, as we are now mostly through this reset.
"While revenue held up in the Australia division over the comparable period, the downturn in the residential market and continued high input costs resulted in operating earnings of $33 million, down 38% on the prior period. Through the coming months we will materially reset this business to ensure its footprint, cost base and strategies are set up for this new market reality. It is important we move now to properly position our Australian businesses to grow into FY20 and beyond."