Even though lower quartile house prices remain at or near record highs, falling interest rates have come to the rescue of first home buyers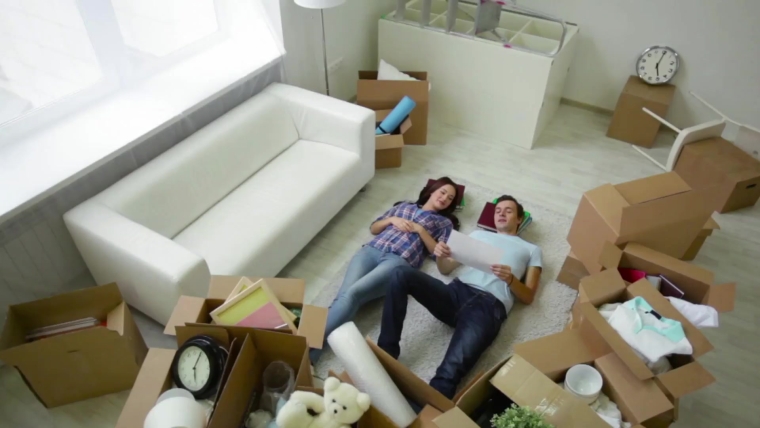 By Greg Ninness
The ongoing decline in mortgage interest rates means the Auckland region is now within a hair's breadth of being considered affordable for first home buyers, in spite of the region's lower quartile dwelling price sitting at a record high.
Interest.co.nz's latest Home Loan Affordability Reports show the average of the two year fixed mortgage rates offered by the major banks in March was 4.02%, the lowest it has been since interest.co.nz began compiling the data in January 2002. The peak during that period was 9.64% in March 2008.
The Real Estate Institute of New Zealand's lower quartile selling price for Auckland (the price at which 25% of sales are below and 75% are above, representing the area of greatest interest to first home buyers) peaked at $680,000 in March 2017, before dropping back to $640,000 in August 2017 and steadily increasing back to $680,000 in February this year and staying at that price in March.
However in March 2017 when Auckland's lower quartile price first hit $680,000, the average of the two year fixed rate was 4.8%. This meant the mortgage payments on a lower quartile-priced home would have been equivalent to $733.84 a week.
But the mortgage payments on a home purchased for the same price in March this year would have been $666.45 a week, a reduction of $67.39.
Over the same period, interest.co.nz estimates the median take home pay for an Auckland couple where both were aged 25-29 and working full time (the standard model used in the Home Loan Affordability Reports' first home buyer calculations), would have increased from $1597.12 a week to $1663.29.
The combined effect of lower interest rates and higher take home pay means the amount of their weekly income a typical first home buying couple would need to set aside for the mortgage payments on a lower quartile-priced home dropped from 45.95% in March 2017 to  40.07% in March this year, with payments of 40% or less considered affordable.
That means that Auckland is on the cusp of once again being considered affordable for typical first home buyers, and large parts of the city already are.
Mortgage payments on lower quartile-priced homes would take up less than 40% of the take home pay of typical first home buyers in Waitakere (38.08%), Manukau (38.21%), Papakura (34.76%) and Franklin (34.26%).
But typical first home buyers might still struggle to get into their own home on the North Shore, where the mortgage payments would eat up 48.57% of their take home pay, and in Rodney (41.06%) and Auckland Central (also 41.06%).
Rest of country affordable, except Queenstown
Around the rest of the country, lower quartile dwelling prices remain well within affordable limits everywhere except Queenstown, which is the second least affordable place in the country for first home buyers after Auckland's North Shore.
The most affordable region in the country is Southland where the mortgage payments on a lower quartile-priced home would be $198.74 a week, taking up just 12.42% of a typical first home buying couple's take home pay.
Individual Home Loan Affordability Reports are available for each region by clicking on the link for the appropriate region at left.
The comment stream on this story is now closed.
You can receive all of our property articles automatically by subscribing to our free email Property Newsletter. This will deliver all of our property-related articles, including auction results and interest rate updates, directly to your in-box 3-5 times a week. We don't share your details with third parties and you can unsubscribe at any time. To subscribe just click on this link, scroll down to "Property email newsletter" and enter your email address.