Statistics NZ figures for April suggest house building activity both in Auckland and around the country may be starting to ease, albeit from very high levels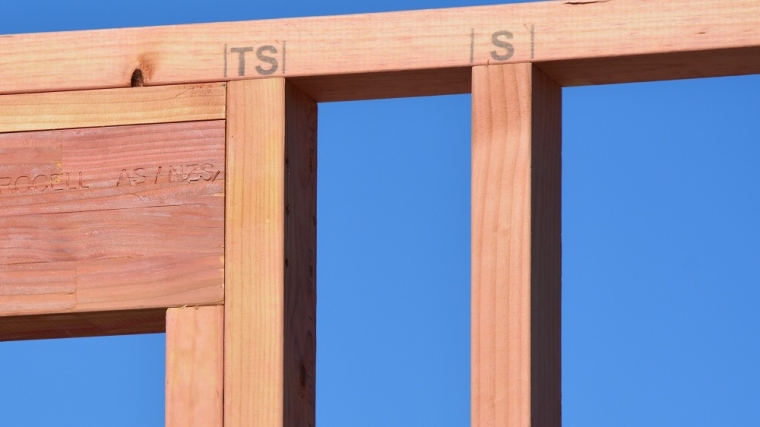 Residential building activity is showing signs of flattening, albeit at high levels.
According to Statistics New Zealand there were 2605 dwelling consents issued nationwide for April, which was down on the 2729 for the same month a year ago. In Auckland last month there were 1043 consents, down from 1163 in April 2018.
Recent business confidence surveys have shown a marked downturn in intentions regarding the construction industry. The latest ANZ Business Outlook Survey showed the weakest outlook for residential construction intentions in 10 years.
ASB senior economist Jane Turner said she believes house-building activity is likely close to a peak, "but we expect residential construction activity to remain at high levels over 2019 in order for housing supply to make up the shortfall which has emerged in recent years".
"...Some forward-looking indicators are pointing to a decline in housing construction demand.  However, we expect lower interest rates to stimulate housing demand and the Government's decision to rule out a capital gains tax will likely boost investor confidence."
Westpac senior economist Satish Ranchhod said it looks like the peak in the nationwide construction cycle "is fast approaching".
"We expect this to occur in 2020. In part, that's due to the continuing winddown of post-quake rebuild work.
"In many other parts of the country, we still expect strong levels of construction activity, but beyond 2020 we don't expect to see the sort of large increases we saw in previous years (and in some regions there could be modest declines). That's because after strong increases in recent years, home building activity is now more commensurate with population growth.
"In addition, while population growth is currently elevated, migration is past its peak and we expect it will continue to gradually ease back." 
Included in the latest month were consents for 1,659 stand-alone houses, 553 townhouses, flats, and units, 201 retirement village units and 192 apartments.
In the year ended April 2019, the number of new dwellings consented was 34,392, up 7.4% from the April 2018 year.
This brought the tally of consents for Auckland in the 12 months up to 13,754, up 18% on the 12 months to April 2018 and very much at modern historical highs.
Interest.co.nz estimates that around 12,867 new homes need to be added to Auckland's housing stock each year to keep pace with its population growth, and the latest figures show 13,875 new dwelling consents were issued in Auckland in the 12 months to March, up 24% on the previous 12 months.
Stats NZ said in April 2019, the seasonally adjusted number of new dwellings consented around the country fell 7.9, after falling 7.4% in March 2019. For stand-alone houses only, the seasonally adjusted number in April fell 4.2.
In the year ended April 2019, non-residential building consents totalled $7.5 billion, up 11% from the April 2018 year. Stats NZ says this series can be influenced by price changes – non-residential construction prices (as measured by the capital goods price index) rose 4.6% in the March 2019 year.


The interactive chart below shows the monthly dwelling consent trend in each region.