Public Policy
/
analysis
Business groups, experts and politicians respond to the Government's new Covid-19 framework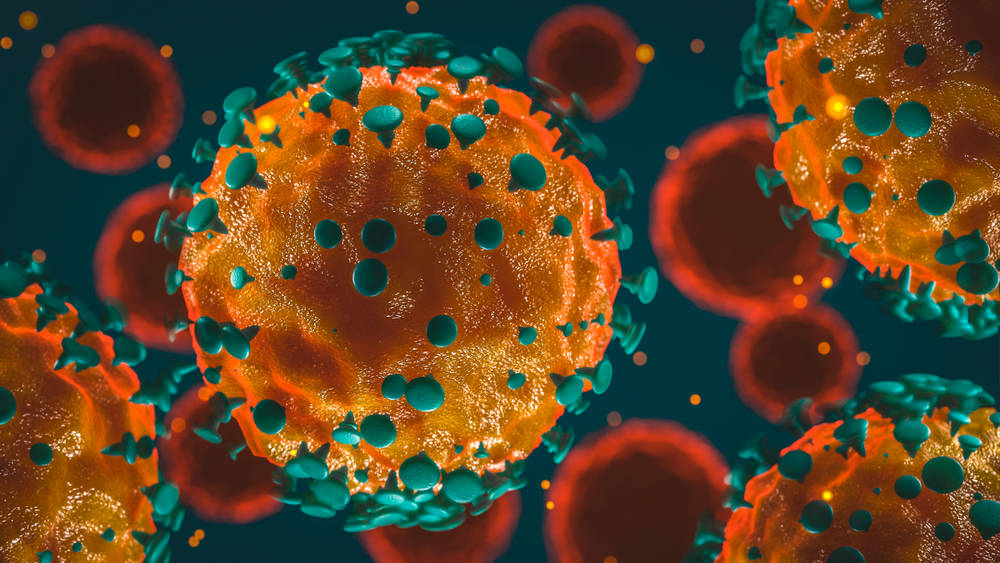 Here are a range of responses to the Government's new Covid-19 framework unveiled on Friday. Note, in most cases these are summaries rather than the full announcements released. 
Here are some responses from business lobby groups.
Retail NZ wants a firm transition date
Retail NZ is welcoming news that the Government is increasing financial support for businesses in light of the ongoing COVID-19 lockdown, and that retail will be able to open at all stages of the new "Covid Protection Framework", but is calling for a firm transition date.
"Retailers are able to operate safely, using masks, distancing and good hygiene to keep staff and customers safe, and it's fantastic news that the Government is recognising this in the new Covid Protecton Framework", Greg Harford, Retail NZ Chief Executive said today. 
"The disappointing news is that there is still no firm date when we will transition to the new system, which makes it difficult for businesses to plan and stay afloat.  We absolutely need to get people across the community vaccinated, and the Government should set a date so that the unvaccinated appreciate the urgency.
"Retail NZ is also really pleased that the Resurgence Support Payment is being doubled.  This will be a big help in enabling locked-down businesses to survive, particularly services businesses such as beauty therapists and hairdressers that cannot trade online.  However, there is still a need for additional support and Retail NZ is keen to engage with Government on a sector-specific support package.
Canterbury Employers welcome legal protections for businesses to refuse non-vaccinated people & employers for staff mandates
Canterbury Employers' Chamber of Commerce Leeann Watson has welcomed today's announcement regarding the new Covid-19 protection framework and the details around what it will take to get the South Island out of the current Alert Level 2.
"It is positive to hear a plan for re-opening the economy and a pathway out of lockdown that instead focuses on vaccinations. This will provide businesses a degree of certainty and confidence to start planning ahead, but it comes with the condition that we must reach our 90% double dosed vaccination rate to get there.
"It was pleasing to hear of the increased financial support that will be available from 12 November through the Resurgence Support Payment which will help those businesses and sectors in Canterbury that are most impacted by remaining in Alert Level 2 and operating under these restrictions, alongside the continuation of the Wage Subsidy."
Ms Watson says the framework is also welcomed in terms of legal guidelines for businesses.
"We are very pleased that the Government has signalled that this framework will set up legal protections for businesses to refuse non-vaccinated people and employers for staff mandates, as this is an area that we receive numerous enquiries about from our members and wider business community. Businesses also need approaches and guidance to be able to take defendable decisions in preparing their workforces moving forward and we look forward to continuing to work with Government to gain greater clarity on this."
Chief Executive Leeann Watson says the key will be clear communications and guidelines, as well as ongoing support for businesses through the transition to a highly vaccinated population.
Employers and Manufacturers Association says 90% vaccination target a challenge for Auckland
The EMA welcomes the Government's announcement of support for Auckland business in particular, and the new COVID-19 protection framework which aims to move away from lockdowns and enable businesses and events to full re-open to vaccinated New Zealanders.
However, Chief Executive Brett O'Riley questions how the new 'traffic light' system is practically going to work for business.
"We are pleased to see that the specific support we've been asking for as part of the Auckland Business Leaders Group and our own members has come to fruition. But there will be many challenges before it can be introduced, and in its implementation," he says.
"We understand the 90% vaccination rate before the new traffic light system comes in, but this is going to take some doing. The community-wide requirement for COVID-19 Vaccinations Certificates will be a strong incentive for those people who are yet to make the decision to get vaccinated, and we are pleased to see the focus by the Government on this.
"Getting to the 90% target in Auckland is going to be a challenge and while the $120m allocated to targeting our Maori community is great news, we'd like to know particularly how the Government plans to reach other communities, such as those who are opposed to this vaccine but would have one of the others.
He applauds the Government's focus on and funding of a programme for Mental Health and Wellbeing for business, and says it is crucial for recovery.
"We hear every day, first-hand through our AdviceLine and the Business Helpline how people are suffering and we look forward to working with the Auckland Business Chamber on this initiative. We will also be able to provide business support assistance through the Regional Business Partner (RBP) Network managed by Auckland Unlimited."
"The $50m for the RBP to provide 10,000 businesses with mentoring and advice to help them recover and grow into the future is an excellent practical step to support our businesses and economy."
Here's some expert reaction via the Science Media Centre.
 Michael Plank, Te Pūnaha Matatini and University of Canterbury
"It is good to see the government committing to getting 90% of people fully vaccinated in every DHB. If we reach this target, it will make New Zealand one of the most highly vaccinated countries in the world and put us in a strong position to manage the impacts of having COVID-19 in the community.
"It is welcome news that more resources are being targeted towards lifting Māori vaccination rates. There is much more work to be done here and we should be aiming to get 90% of Māori fully vaccinated as well.
"The 'red' traffic light setting may not be enough to control a large outbreak that was threatening healthcare systems. So, we should keep some of the stricter measures like business closures or localised lockdowns, and appropriate economic support packages alongside them, in the toolbox in case they are needed.
Rhys Jones, Public Health Physician and Senior Lecturer in Māori Health, University of Auckland

"It is extremely disappointing that the threshold used to determine easing of restrictions is based on total population vaccine coverage and doesn't include a requirement for a certain level of coverage among Māori and Pacific communities. This flies in the face of Minister Andrew Little's assurance, reported this morning, that Covid-19 restrictions would continue until all groups reach 90% vaccination rates.
"Essentially the government has rolled out a vaccine programme that systematically privileged non-Māori, non-Pacific populations, and then used vaccine coverage predominantly among those populations as the basis for easing restrictions. Not only have Māori in particular been neglected in the vaccine rollout, our communities may now be exposed to extremely high risk due to the failures in that rollout.
"So, I believe it is unethical to significantly ease restrictions any further while vaccine coverage for Māori and Pacific remains dangerously low. Māori and Pacific populations are at much higher risk of serious outcomes from Covid-19 than other ethnic groups, so it is essential that we get vaccine rates up as high as possible.
"The requirement for high coverage is even more important for Māori and Pacific communities – because of our younger populations, approximately 25% are currently ineligible to receive the Covid vaccine. That means we must ensure coverage is as close to 100% as possible among those who are eligible, in order to provide adequate protection for those who are too young to be vaccinated. The plan announced today fails to guarantee that level of protection for Māori and Pacific communities.
"The announcement of additional funding to boost Māori vaccination rates is welcome, however this investment is too little, too late. This should have been the singular priority from day one. Māori should have been at the centre of the Covid-19 vaccine programme, and should have been leading the programme, the whole way through."
Jacqui Maguire, Registered Clinical Psychologist
"For the first time since 17 August 2021 there is a glimmer of hope. Until now there has been no clear pathway out of level 3/4 restrictions, especially for those living in Auckland.
"Despite high vaccination rates in the city (89%), those that have complied with all Covid-19 level restrictions and vaccination requirements have received no reward. People have continued to live with low freedoms and restricted social contact. This has been extremely difficult on the community's mental health and wellbeing, with feelings of powerlessness, hopelessness, fatigue, deprecation, anxiety and low mood reportedly high. 
"Simple behavioural psychology showcases that people's behavioural decisions operate on risk and reward system. If vaccinated, currently people's personal risk may be perceived as 'low' whilst personal reward is also 'low'. It therefore makes sense that people's motivation to live within level 3 boundaries has waned. For those outside of Auckland (e.g., the South Island), requirement to operate at level 2 when the 'perceived threat' to their community was low (e.g. no cases of covid 19 in the South Island) has appeared to lead to increased frustration and unrest.
"People's mental health and wellbeing is precious, and Covid-19's restrictions have been a very real threat to this. Today's traffic light system announcement has for the first time provided some clarity about how New Zealand plans to live with the virus. It also provides real benefit for those that have chosen to get vaccinated. Again, from a behavioural psychology perspective, this system increases people's perceived 'reward' for vaccination and compliance
"However, this traffic light system requires a broad 90% vaccination rate to come into effect. For the average New Zealander, they have limited (if no) influence on how and when this target will be achieved. The collective goal needs to be to keep people well (physically AND mentally) whilst we are in limbo waiting. Furthermore, I believe people are still waiting to receive a clear timeframe on when New Zealand's international borders will open, as for many people there is a significant negative impact of this closure to them personally and professionally. To keep motivation high, this will need to come next."
And here are some political responses.
National Party sees 'team of 50,000 people who refuse to be vaccinated holding everyone else back'
Leader Judith Collins says the 90% vaccination target for every DHB creates uncertainty.
"Millions of New Zealanders have done the smart thing and gone out and got vaccinated. It is great we now have 86% of Kiwis who have had at least one dose. But the reality is this last 4% will be the hardest to achieve. Then to achieve this in every DHB in New Zealand could take months."
"How is it fair that small pockets of the country can hold everyone else to ransom? This is far beyond the team of five million. This is the team of 50,000 people who refuse to be vaccinated holding everyone else back."
"National's plan is clear: at 85% full vaccination or by December 1, whichever comes first, we reopen our economy again both domestically and internationally.
"This pathway is a safe way forward if New Zealand invests in vaccine certificates, rapid antigen testing and contact tracing.
"The reality is, it would be safe to move to a system based around vaccine certificates right now, as parts of Australia have, but Labour have failed to deliver the basic website this requires. A million double-vaccinated Aucklanders are stuck at home because Labour can't deliver a vaccine certificate.
"Today was also bad news for Aucklanders separated from family members across New Zealand, with no certainty provided for when the Auckland boundary would be lifted. Again, if Labour had delivered vaccine certificates, fully vaccinated Aucklanders could be traveling today, with a rapid antigen test at the border."
Green Party promotes 'safer, more appropriate approach that won't leave anyone behind'
The Green Party has warned that the Labour's plan to move to a new COVID-19 response strategy is rushed and risky, and will leave some people at risk. Meanwhile, the Greens have a safer, more appropriate approach that won't leave anyone behind.
"Many people around New Zealand looking at the Government's plan today will be wondering what it means for their lives and livelihoods," says Green spokesperson for the COVID-19 Response Julie Anne Genter.
"The Government is unfortunately planning to move to a new COVID-19 response strategy before New Zealand is ready. The proposed vaccination targets are insufficient to protect the most vulnerable, and risk opening up before everyone is safe on an equal basis.
"While we welcome today's announcement on hardship assistance, the government still needs to do more, especially for those not in work.
"There still isn't enough support for helping low income households to meet their living costs, especially those dealing with high and increasing cost of rent and other living expenses.
"At the very least the Government needs to reintroduce the support that was put in place last year for low-income people, including rent freezes, better access for hardship grants for beneficiaries, and increases to benefits.
"Had the Government done this today it would have been able to say to all New Zealanders that they would be supported to stay healthy, provide for their families, and meet rising living costs.
The Greens would follow an elimination strategy at least until:
·High vaccination coverage is achieved for all age groups, geographic areas, and population groups. This includes a rate of 95% of eligible Māori and Pasifika. It also requires a total population vaccination rate of at least 70% for all ethnic groups and geographical areas, as an additional threshold protection.
·Contact tracing capacity is sufficient to trace the source of new cases that would arise if the rate of spread increases 
Put in place a comprehensive public health plan before any move to a suppression approach rather than an elimination approach:
This should include:
·Ensuring sufficient ICU capacity to cope with additional need
·Vaccinations are approved for children under-12
·Booster shots are rolled out to immune compromised people and additional support is provided to enable shielding
·Ventilation requirements are introduced for all workplaces
ACT Party sees 'an impossibly complicated version of Freedom Day'
"The Government has given an impossibly complicated version of the Freedom Day that ACT, and later National, have advocated," says ACT Leader David Seymour. 
"We hoped that the Government would admit its errors and give a clear way forward based on building resilience against endemic COVID. That has been half delivered with a very complicated version of what ACT calls Freedom Day.
"The net result is that restrictions will end near to December 1, but when exactly will be decided by laggards. Freedom Day puts the responsibility on the person making the decision to get vaccinated. Labour's plan means your freedom depends on the laziest person in your community.
"The Government's approach means it clings to power and keeps people guessing. Every DHB reaching 90% is not a realistic target, so the Government will have to intervene. The most significant announcement is it will make another big announcement on November 29th.
"What the Government should have said is that the whole country will transition to the new system on December 1, with any suburb reaching 90% having restrictions lifted in the meantime.
"The legislation requiring vaccine mandates should be ready and produced. The orders for the new traffic light system should be ready. The software for vaccine passports should be ready and built in to the COVID-19 tracer app. If the healthcare vaccine mandate saga tells us anything, the Government will have made the announcement before it was ready."