The Reserve Bank confirms 10 of its 26 most senior staff are leaving, but says three leadership appointments will be announced on Thursday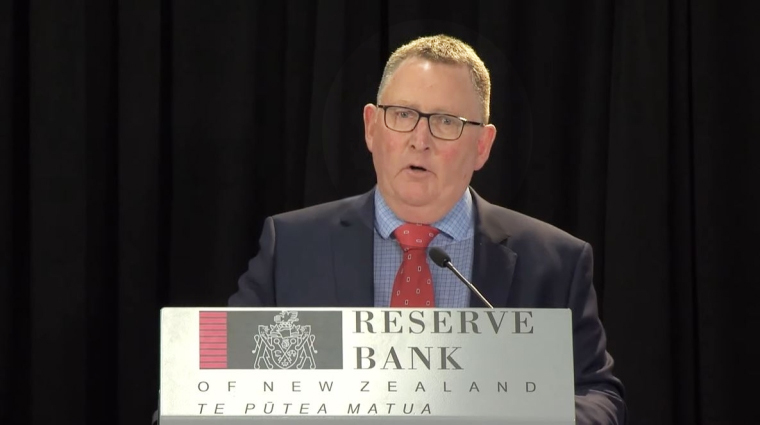 The Reserve Bank (RBNZ) has confirmed it is losing more than a third of its most senior staff.
As at June 30, 26 people filled Tier 2 and 3 roles at the RBNZ. Within a few months, 10 of these people will be gone.
The two departing Tier 2 staff are Deputy Governor and General Manager Financial Stability Geoff Bascand and Chief Economist Yuong Ha.
Three Tier 3 staff have left the Bank in the past six months, and five Tier 3 staff have signalled their departures in coming months.
Three of the five include those previously reported: Head of Supervision Andy Wood, Head of Financial System Policy and Analysis Toby Fiennes, and Chief Financial Officer Mike Wolyncewicz.
Wood and Fiennes chose not to pursue new roles created in a restructure at the Bank.
The RBNZ said, "Reasons for departures include a mixture of retirements, moving for family reasons, expiration of a fixed term contract, and departures as a result of Phase 2 of the reorganisation of the RBNZ leadership team."
The RBNZ said three new executive leadership appointments will be announced on Thursday.
National Finance spokesperson Simon Bridges and ACT leader David Seymour pressed RBNZ Governor Adrian Orr on staff turnover, when a team from the Bank appeared before the Finance and Expenditure Committee for their annual review on Wednesday morning.
Orr denied assertions from both Bridges and Seymour that 10 Tier 2 and 3 staff had left since June.
Interest.co.nz accordingly asked the RBNZ to provide clarity on the matter.
Later in the day the RBNZ issued a statement confirming 10 hadn't left since June. Rather 10 had either left or made a commitment to leave, since June.
Seymour responded: "This is the kind of spin we expect from Jacinda Ardern - not the head of the Reserve Bank.
"There are big questions here about what's going at the Reserve Bank and we deserve better answers than Mr Orr gave in Select Committee this morning."
Bridges in the committee suggested the way senior staff were being structured out of the organisation looked "reckless".
Orr responded, "We are going through significant growth and operational change. We're doing this in a very planned and strategic manner, and we've been doing it incredibly transparently."
The RBNZ's work programme has expanded substantially, as it's taken a more heavy-handed approach towards regulating financial institutions in line with recommendations from the likes of the International Monetary Fund.
It's also implementing a deposit protection regime, considering a similar regime to protect insurance policyholders in the event of their insurer collapsing, embedding Māori values in its work, and responding to challenges raised by the proliferation of cryptocurrencies and climate change.
Finance Minister Grant Robertson on Wednesday again expressed confidence in Orr and the RBNZ board.
"People have all sorts of reasons for leaving jobs. I don't think it's fair on the governor for people to speculate about that," he said.
"I don't believe the credibility of the central bank should be eroded. The Reserve Bank has done an excellent job in supporting New Zealand through an incredibly difficult time.
"All organisations have change and turnover from time to time."
Coming back to the committee meeting, Bridges shared a different view.  
"I've been in the Finance role for a week and a half," he told Orr.
"I've had so many people from the financial sector and your system, who make quite clear to me they don't like what you're doing and the way you're shuffling people out."
Orr responded, "Is that a question?"
Bridges said, "If you don't want to comment on it, that's for you. But that's the sentiment."