Public Policy
/
opinion
David Hargreaves says the poor planning of the Government coupled with a worsening economic scenario doesn't bode well for our moves to reconnect with the world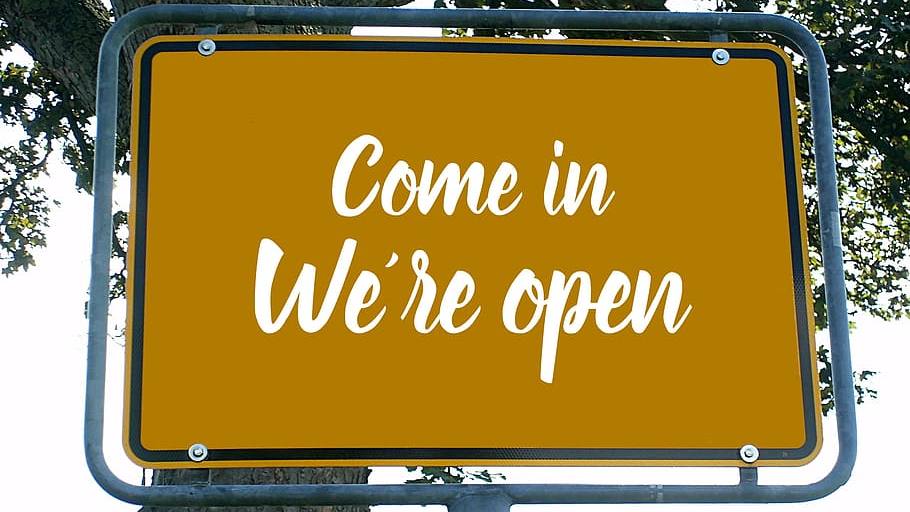 So, are we ready for the post-Covid world?
It doesn't FEEL like we are does it?
I mean we weren't ready for the onset of the Covid World, but that's understandable. In the modern world true global pandemics were just things that existed in the febrile imaginations of paranoid epidemiologists. Until we got the genuine nasty novel virus. We never listen to intelligent folk making gloomy prognostications till it's too late, do we?
Anyway, little old New Zealand was most definitely not prepared for the unfolding events in 2020. But, heck, we scrambled pretty well. And in doing so we began to reveal what I see as the defining characteristic of this current government.
It is a government that - when it has a blowtorch applied to its collective rear end - can think on its feet extremely well and produce fast, instinctive and effective decisions. But give it plenty of time to ponder a course of action, to implement a plan - and, well, crippling procrastination sets in.
KiwiBuild? Auckland Light Rail? I've genuinely been staggered at times by this government's ability to talk up a policy and then seemingly make little or no physical progress with it. This government has at times almost made inertia into an art form. (Personally, I hope the rail project stays in that category because I think it's a ridiculous idea, but that's just an aside.)
In broad summary then; our response to the pandemic was fantastic when the government was simply instinctively dealing with what was in front of it. I think we should justifiably be proud that during potentially the most lethal stages of the pandemic we had low death rates, our healthcare system was not overwhelmed and we were mostly out and about leading near-normal lives. That certainly was not the case in many parts of the world.
Once the 'instinctive' phase was over in 2020, however, that's when the Government's hyper procrastination showed itself in all its non-glory.
The breathing space New Zealand earned itself through those early actions was squandered. We were too late to order vaccines and that's had a flow on effect. The detailed planning for 'beyond Covid' has not been apparent.
We've been drip fed information. And I think a lot of the time that's simply been down to the fact the Government hasn't had information to give. It hasn't settled on a plan.
So, now that we are fumbling and bumbling our way to re-opened borders, we are doing so with a lot of details seemingly still to be arranged.
Here's two examples:
We had a chance in the two years the borders have been shut to come up with something definitive in terms of a sustainable immigration policy. We haven't. That's still a work in progress.
What sort of genuine, coordinated, strategy is there for re-establishment of inbound tourism businesses? Again, we've had two years.
It might be argued that you can't plan for re-opened borders when you don't know how long the pandemic will last.
Well, not true.
There was always going to be an end point. We just didn't know when.
But not knowing when doesn't stop the ability to PLAN for something. Good planning involves creation of several potential plans/scenarios that could be made to fit the particular situation and events as they unfold.
If there's a plan then it is relatively uncomplicated to simply kick the plan into action once circumstances and said pandemic permit.
There's nothing wrong and everything right with modelling various scenarios and having plans available for each. A plan is just a plan. It doesn't commit a government and a country to anything. But it's there and it's ready should it be seen as THE plan for the moment. So much more sensible than flying by the seat of your pants.
If you wait for the pandemic to say "I'm finished now" before deciding on a course of action, well, then valuable time has been lost.
And we lost valuable time.
Now our great reopening is coinciding with a rapidly darkening global and domestic economic outlook. Have we planned for such a contingency? Well, we know the answer to that really, don't we?
It's probably fair to say that from an economic perspective the pandemic has confounded expectations. The initial response of central banks and governments was to treat it as a Global Financial Crisis II. A demand shock was visualised. So, money was poured into the system.
I guess people might ultimately say the massive financial stimulus was a mistake. But the trouble is you can't manufacture a counterfactual situation to enable comparison between what happened and what might have been.
We simply can't say what would have happened globally if the massive stimulus had NOT been provided. Maybe there would have been a demand shock as fearful people everywhere collectively went into the foetal position. So maybe stimulus was the correct solution. Trouble is in the short time frame there was no chance of targeting the money to only where it was needed.
Instead, with money everywhere we actually had massive demand, which couldn't be met by supply chains that was struggling with the direct impacts of the pandemic - IE people getting sick and plants having to be closed etc.
So we got inflation. Serious inflation. 
Let's be clear, at the start of 2022 the world economy was already in trouble - more trouble than I think is still generally acknowledged - because central banks had waited too long to act. They didn't just wait to see the whites of the eyes of inflation. They wanted to be able to see the blood vessels too. 
Then Putin invaded Ukraine. And so now a bad but possibly still (just) manageable situation is looking very open-ended. By open ended I mean things might yet pan out okay...but they might pan out very NOT okay. A king-sized global recession is now eminently possible. 
What does all this mean for our Great Reopening? Well, it just shrouds it all in great uncertainty, doesn't it. 
If we talk about tourism, theoretically there should be pent up demand for both people to visit New Zealand and for us to clear off for overseas holidays for the first time in two years. 
But there's some immediate problems. First, we've got an oil shock. That means expensive fuel. Which means air fares are unlikely to be compellingly cheap for a start. 
Then there's other inter-related issues. While a lot of people, certainly within NZ, were able to stash some cash during lockdowns etc, prices of goods and services are now heading skyward and - of course - so are interest rates. What chance the stash of cash is getting quickly eroded now? Or at the very least people are getting worried that it will be?
So, the concern is that spending is going to be constrained, and not just for things like travel. And lest we forget, Covid is not gone. Far from it. Our hospitalisation and death rates are currently the worst they've been by a long way since the start of all this. 
What's really happening here is that we are reopening our economy at a time when - far from the global situation being in post-pandemic recovery, it's actually getting worse.
Unfortunately then there's no guarantee that restarted tourism businesses are going to find conditions supportive - and lord knows they could have done with a bit of an economic tailwind, and a hand-up after a lousy two years.
Likewise, elsewhere in the economy the immediate direction looks down not up. 
So, while there's a sense of relief and pleasure that things are starting to open up again, this doesn't look like it's going to be easy. 
We are going to have to be patient. 
This isn't going to be a bounce-back, it looks like being a slow grind. The new 'normal' may take us a while to locate.