Federated Farmers supports banks in their campaign to retain unusually low capital levels. But banks are withdrawing support for farmers who are under-capitalised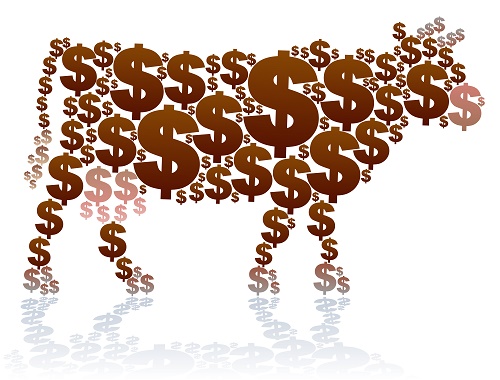 In a sector that is used to having to deal with its fair share of risk it is not surprising that Federated Farmers has put in a formal submission to the Reserve Bank questioning the sense of the need for banks to increase their financial reserve funds. They took three main requests to the Reserve Bank asking it to:
- Rethink its one-in-200 years risk tolerance and take a less risk-averse approach, which will reduce the increase in capital required the additional costs on banks and their customers.
- Undertake a robust and independent cost-benefit analysis, including on sectors like agriculture.
- Adopt a longer transitional period allowing for a more measured, gradual pace of any change.
The Feds view is of course to protect farmers from 'unnecessary' higher interest rates.
The unfortunate fact is if farmers didn't insist on sailing so close to the wind, they would be able to absorb this increase, even if they don't like it.
Interest rates are at an all-time low, however, the numbers show that dairy farms in particular are not in any position to absorb more costs.
The Reserve Bank has identified that 35% of dairy farms have debt servicing costs of $35 per kgMS or greater. These farms are estimated to be barely breaking even at the current 2018/19 price forecasts with 2% in serious financial trouble. This is considerably less to the 2011/12 season when 4.5% were in trouble but with the uncertainty in budgeting what dairy farmers incomes are likely to be, still reason for concern especially as these struggling farms have doubled since 2015.
Agriculture makes up over 14% of the total private debt in New Zealand and over two thirds of this is held by the dairy industry.
Farmers banking survey
Back to the Fed Farmers, they have released their annual banking satisfaction survey. Completed by 1,300 farmer members, it shows a decline in satisfaction dropping from 74% last year to 71% this time.
The survey shows that there has been a 4% increase in farm businesses with mortgages which lifts the total with mortgages to 81%. Interestingly since November the only increase has come from dairy farms. As these are new mortgages the increase has presumably come from new farm purchases rather than an increase in debt, which may also be occurring.
Pressure from banks has also been perceived to have increased. Of the farmers surveyed 16% have said they are feeling under increased pressure, up 5% since November last year.
Farmers don't see the irony that through the Federated Farmers submission, they are supporting the banks to have an unusually low capital base, but banks won't support them - in fact will move against them - if they are similarly undercapitalised.
The arable and dairy sectors have identified this pressure the most with 20% of dairy farmers identifying extra strain. Perhaps sheep and beef farms are not showing with the sales that are occurring going into forestry rather than livestock. Given that dairy debt has increased despite a modest upturn in prices it appears that banks may be starting to lose patience waiting for dairy debt in particular to get to safer levels.
With the Reserve Bank's plan to make banks increase their capital, it will decrease their ability to lend, at least until reserves are built up, and as agriculture is seen as more risky this sector may be where a reduction in lending occurs. Reinforcing this view was the news this week that SBS Bank is looking to restrict lending to farmers, particularly in the North Island and more specifically dairy farming which it sees as more risky.
Auction results
Even though the milking season is over for most dairy farmers the latest Global Dairy Trade took place this week. The good news was whole milk powder (WMP) had the least change. Unfortunately, everything else dropped apart from rennet casein and lactose. Overall the drop was a 3.4% drop with WMP losing 1.5%. The biggest fall came from cheddar cheese which dropped by 14%. Given the reduction in global production for the last couple of months the fall of the GDT should be seen as concerning.